After a seventh-place finish in the Eastern Conference was followed by a first-round exit in the playoffs, the Boston Celtics decided it was time for change.
Danny Ainge, the long-time director of basketball operations, is out. Brad Stevens' reign as head coach is over too, though he has switched from orchestrating plays on the sideline to making deals in the front office. His replacement on the bench, Ime Udoka, is an experienced member of supporting casts who finally gets a chance to take on a lead role.
The revamp was not just restricted to team staff, either.
Kemba Walker – seen as a major addition in 2019 – was deemed expendable amid concerns over both his long-term health and salary number. The deal with the Oklahoma City Thunder came at a cost – Boston had to give up their first-round pick in this year's draft as a sweetener – but it may not be the final move for a franchise aiming to regain momentum.
For so long, the Celtics were viewed as a team on the rise. A plethora of burgeoning talents were allowed to develop under the highly rated Stevens, a graduate from the college system who steered them to the Eastern Conference Finals on three occasions between 2017 and 2020.
However, 2020-21 was undoubtedly a step back. A 36-36 record in the regular season, albeit amid the backdrop of a global pandemic, was a surprise. Losing to the Brooklyn Nets in five, however, was not. In fact, the only shock was that they managed to avoid being swept.
So what happens in the next chapter of the Celtics story? Stevens must work out the path for a team that, after playing the long game, has quickly been left behind by its rivals
Boston's double act offers hope
Capitalising on a plethora of draft picks stockpiled over time, the Celtics had sculpted a roster that appeared a step away from moving onto the next level. Major moves were made to try and tip the balance: Kyrie Irving appeared the perfect marriage only for the relationship to flame out, while Gordon Hayward endured a hugely unfortunate start and never completely recovered.
Walker has gone now too, leaving Jayson Tatum and Jaylen Brown as the two fundamental pillars in place for Boston to build around.
Brown finished with a career-high 24.7 points per game at the end of the regular season, a figure aided by shooting 39.7 per cent from deep when averaging 7.1 three-pointers an outing. He attempted more shots in general, with his 19.2 field goals up from 15.6 in the previous campaign. There was also an upturn in assists as well.
However, a wrist injury meant he missed the series against the Nets. Tatum fought a lone hand, including a 50-point performance in Game 3. He became the third Celtic to reach a half-century in a regulation playoff game, joining a select group that also includes John Havlicek and Sam Jones.
Yet that stunning performance merely delayed the inevitable. In putting together a big three, the Nets had jumped the queue in the East. Boston were one of only two teams to have a pair of players finish in the top 20 for points per game in the regular season. The other? Brooklyn, of course.
Tatum averaged an impressive 26.8 points per 75 possessions to continue on an upward curve. Kevin Durant described the third overall pick in the 2017 draft as a "tough, tough cover" after trying to keep him quiet during the first-round matchup. Like Brown, the 23-year-old showed his all-round capabilities by setting career-high averages for points, rebounds and assists.
His usage rate of 30.8 per cent for every 75 possessions was both a sign of his growing status and also a by-product of an ever-changing cast around him. The Celtics used 37 different line-ups – only three teams topped that figure – as injuries and the added wrinkle of the NBA's COVID-19 protocols left Stevens consistently shuffling the deck on a nightly basis.
However, the absences should not paper over the cracks: Brown and Tatum - whose absence from an All-NBA team cost him $33million in his rookie extension – need help.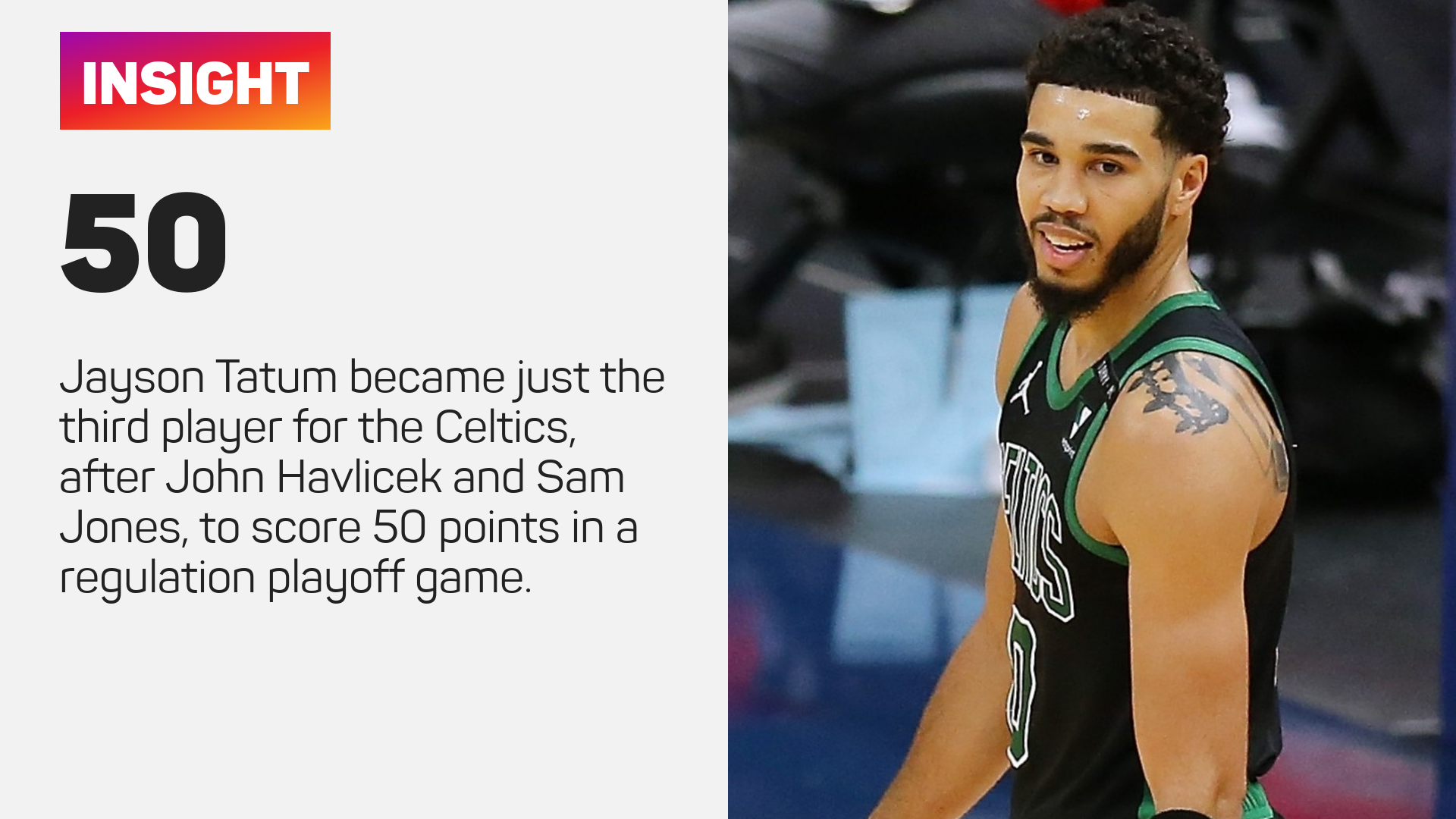 Moving on from Walker
Boston hoped Walker would be a multi-dimensional scoring guard who could also facilitate for others. The issue was he did not play nearly enough to merit holding on to that ideal any longer.
Walker was restricted to 43 appearances in the regular season, during which he averaged 19.3 points per game – his lowest total since 2014-15. The team was marginally better with him on the court – they scored at 113.2 points per 100 possessions, compared to 109.6 without – though played at a slightly higher pace when the former Charlotte Hornet was absent.
Taking into consideration the likelihood of the four-time All-Star utilising his player option for the 2022-23 season, there was over $73m left on his deal. Boston did get something in return from the Thunder, as a familiar face returned for a second spell (more on that later).
Walker's departure provides some cap relief, of course, but it also leaves a sizable hole in the roster. Marcus Smart appears the in-house option to start at point guard, yet he is heading into a contract year and is still yet to demonstrate how he can be relied upon for consistent offensive production.
His 14.2 points per 75 possessions ranked him 222nd in the league, although a player with a reputation for being a pest to opposing teams posted a defensive rating of 112.8, the highest of his NBA career. As he heads into his eighth season, Smart is a solid contributor capable of making plays without the ball, yet also someone opposing teams do not fear having possession in crunch time.
The same may well be said for Al Horford, even if the Celtics are not quite getting the same player who said farewell to Boston in 2019.
You can call me, Al
Life in Philadelphia did not pan out for Horford following his move in free agency two years ago, with him stuck as the odd man out in a crowded front court where Joel Embiid rules the roost. His time in Oklahoma was short-lived, but now he is back in familiar surroundings.
The 14-year veteran returns having become a more frequent three-point shooter since his first stint – his average of 5.4 attempts in 20 games for the Thunder was a career high, a stark contrast to the player who tried 18 shots from beyond the arc across his first six years in the league.
His playmaking abilities will help lighten the load on Brown and Tatum, while his experience should be invaluable to promising big Robert Williams, whose effective field goal percentage of 72.1 left him behind only DeAndre Jordan in the entire NBA.
Williams also showed he can be a presence on defense, with only five players averaging more blocked shots per game. The third-year center is a low usage, high-value finisher when close to the rim who is primed to take on a starting role.
In general, however, Boston's defensive numbers suffered a dip. Having ranked second in the category in 2019-20, giving up 107.3 points per outing, they fell outside the top 10 this term, their points against number finishing up at 111.2
The Celtics also have a decision to make over Evan Fournier, the trade-deadline addition who is now a free agent. Outside shooting is a must in the league, and the Frenchman was successful with 46.3 per cent of his three-point attempts in the regular season following his arrival from the Orlando Magic.
Last year's first-round selection Payton Pritchard, who shot 46.7 per cent when averaging 2.5 catch-and-shoot three-point attempts, showed signs of promise, but Boston still needs more shooting depth.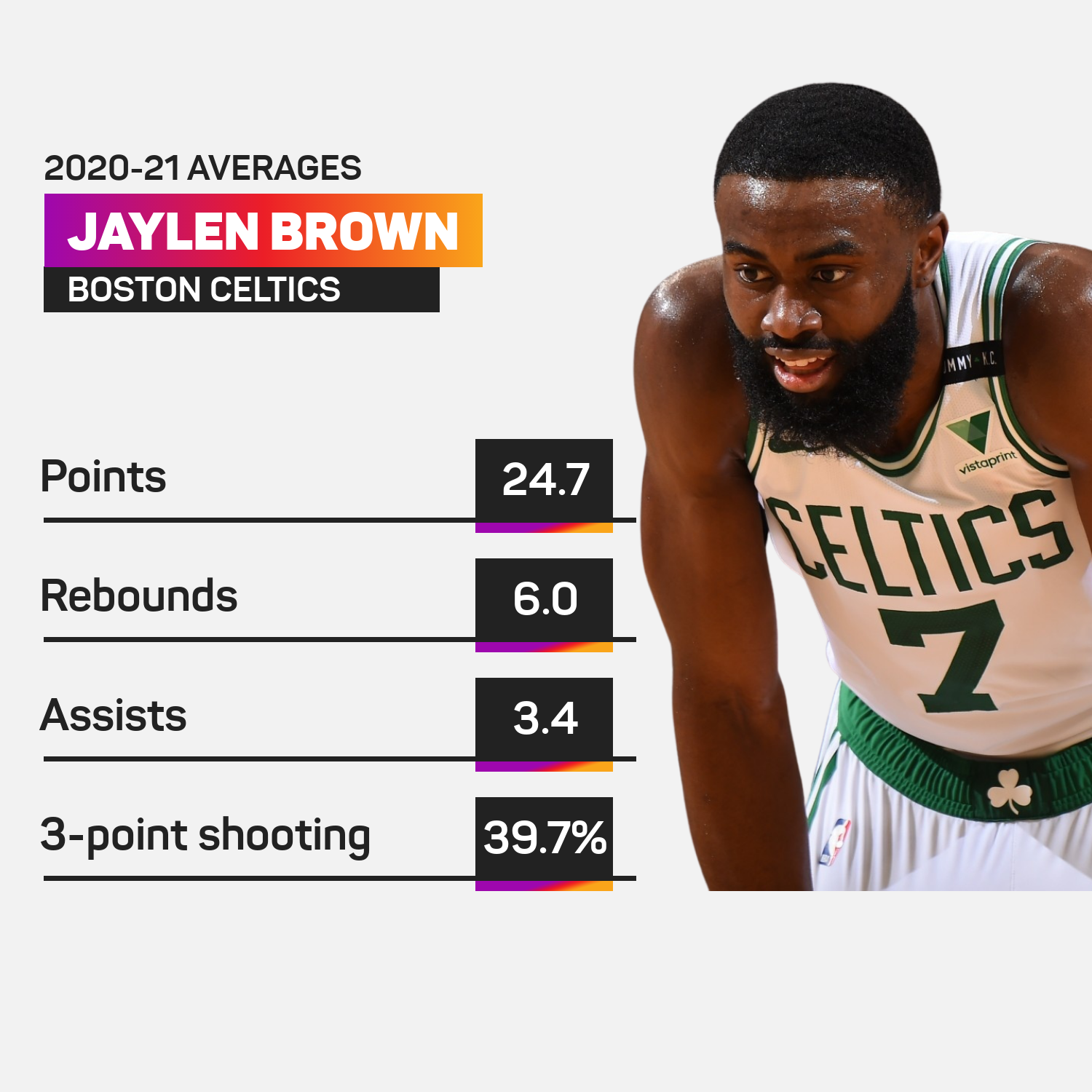 Verdict: Evolution
The revolution may have already occurred in Boston. After over 600 games as the head coach, Stevens wasted no time in making an impact following his change of roles.
However, a full re-shaping of the team would require trading away one of the core pieces he has worked so closely with over recent years. Smart, who makes just over $14m on an expiring deal, appears the most trade-friendly asset: the Celtics know the clock is ticking.
Whether Smart sticks around or not, Boston needs more to aid their dynamic duo in Brown and Tatum. The cap situation suggests dipping a toe into the free agency waters, rather than diving right in. There is no point pinning too much faith on the draft process for help either, as their first-round selection is now sitting in the Thunder's treasure chest of picks.
Stevens will survey the landscape and acknowledge standing still is a risk. Brooklyn have their big three, Giannis Antetokounmpo is ensconced in the East with Milwaukee and the Atlanta Hawks have suddenly found their wings to make a run to the Conference Finals.
His final year saw Boston average 1.18 points per possession, behind only the Sacramento Kings, while their effective field goal percentage of 63.3 ranked fourth. There is much to like about this group, yet also a feeling that standing pat is a risk with few potential rewards.
If there is a shortcut to potentially becoming a title candidate, it could be in the form of a frustrated superstar ripe for picking off in a blockbuster trade. That, however, would require a change of mindset when it comes to how they have gone about team building in recent years.
Moving Walker was a fine start, but Stevens the GM has to get creative if Boston are to get back involved in the title race again, rather than just making up the playoff numbers.