An Olympic gold medal would be most athletes' prized possession, but Alexander Zverev's ownership has perhaps been a little more carefree – or it was until he found himself wondering if his brother had sold it on eBay.
Zverev claimed arguably the biggest title of his career last year when claiming gold in Tokyo, adding that to his 2018 ATP Finals success – he went on to repeat that triumph at the year-end tournament in Turin.
The German beat Novak Djokovic in the semi-finals at the Olympics before going on to defeat Karen Khachanov in straight sets to win the tournament.
That made him the first German man to win a gold in the singles and first to win any medal since Tommy Haas got silver 21 years earlier.
While some might tend to their gold medal on a daily basis, polishing it generously as it takes pride of place on the mantelpiece, it turns out Zverev has not actually seen his for a while.
His older brother Mischa has had it for a few months, leaving the younger sibling not even sure if it is still in the family's possession.
After beating Australian's John Millman to reach the third round of the Australian Open, Zverev was asked where he keeps his gold medal, to which he replied: "That's actually a good question because my brother took it for a media appearance.
"He didn't give it back to me yet. I don't know where it is for the past five months. Hopefully he hasn't sold it on eBay or something."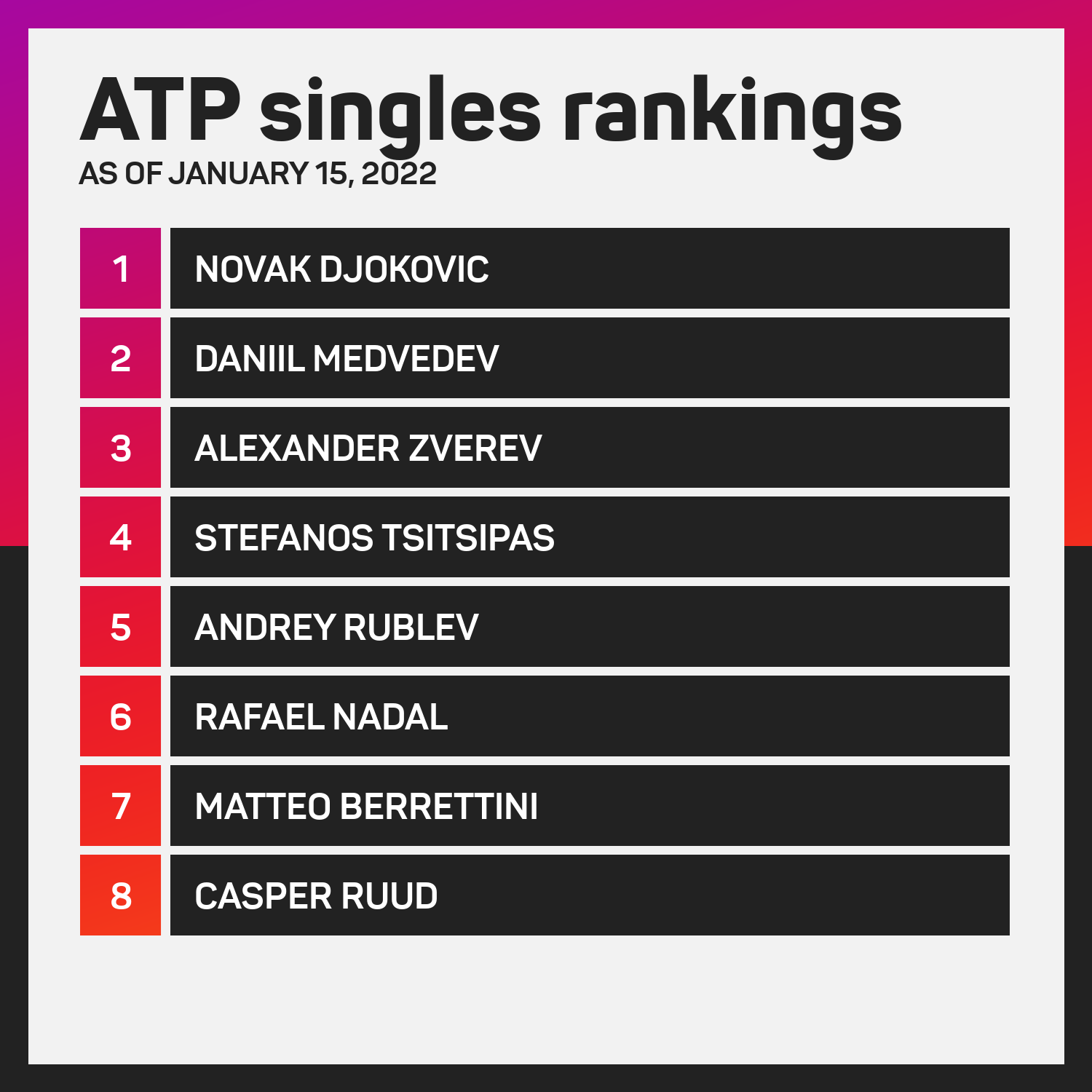 Zverev will presumably be a little more attentive to any silverware he claims in Melbourne this year, with the 24-year-old still chasing his first major.
Seeded third this month, Zverev is certainly considered one of the favourites after an excellent 2021 in which he won six titles, more than anyone else on the ATP Tour.
Zverev was initially on course to meet Djokovic in the semis, but the Serbian's absence means many will consider him the favourite to reach the showpiece from his side of the draw and he has made a solid start.
After dispatching fellow German Daniel Altmaier, Zverev saw off the tricky Millman, a big-serving Australian who understandably had the crowd's backing on Rod Laver Arena, coming through both games in straight sets.
"My tactic today was to hit the ball as slow as possible," he said. "That was my mindset going into the match, but hopefully I can hit it even harder next match and harder the next match after that.
"I could really feel that you guys have been locked down for two years. I'm prepared that everybody will hate me after the match. It's quite accurate and that's my mindset.
"I'll get a lot of boos and hopefully everybody will cheer against me. I'm kidding."