One week into the new Premier League season, momentum looked to be on the side of Mikel Arteta and Arsenal in north London. 
The Gunners had ended the previous campaign by winning the FA Cup, beating Manchester City and Chelsea in the process, and then saw off champions Liverpool in the Community Shield. 
After swatting aside Fulham 3-0 in their opening league fixture, Arsenal were top of the table and looking ahead to the rest of the 2020-21 season with great optimism. 
Rivals Tottenham, meanwhile, having scraped into the Europa League under Jose Mourinho, lost at home to Everton, seemingly setting the stage for another difficult year. 
How quickly things change. Heading into this weekend's derby, it is Spurs riding high as Arsenal languish in the bottom half of the table. 
Praise for Arteta has been far less pronounced in recent weeks as his side have won just one of their past six Premier League games. 
By contrast, Mourinho's Tottenham are unbeaten in the league since that Everton game, a run that includes two clean sheets and four points taken from recent fixtures against Manchester City and Chelsea.
'What can we do? We go match after match; we try to win' 
It should come as no surprise, given their respective league positions, that Mourinho's Tottenham record outperforms Arteta at Arsenal. 
Mourinho has overseen 19 wins in 36 Premier League games (52.8 per cent) to lift Spurs from 14th to first. 
By contrast, Arteta took over with Arsenal 10th and has an underwhelming 13 top-flight victories to his name so far from 30 matches (43.3 per cent), already losing more games (10) than Mourinho (eight) in a shorter period. 
Tottenham have earned 1.8 points per game under their current coach, while his Arsenal counterpart has collected 1.5 per match. 
Indeed, Spurs are better across the board, scoring 1.78 goals and conceding 1.08 on average during Mourinho's reign, as Arsenal have netted 1.4 and shipped 1.1 since Arteta took charge.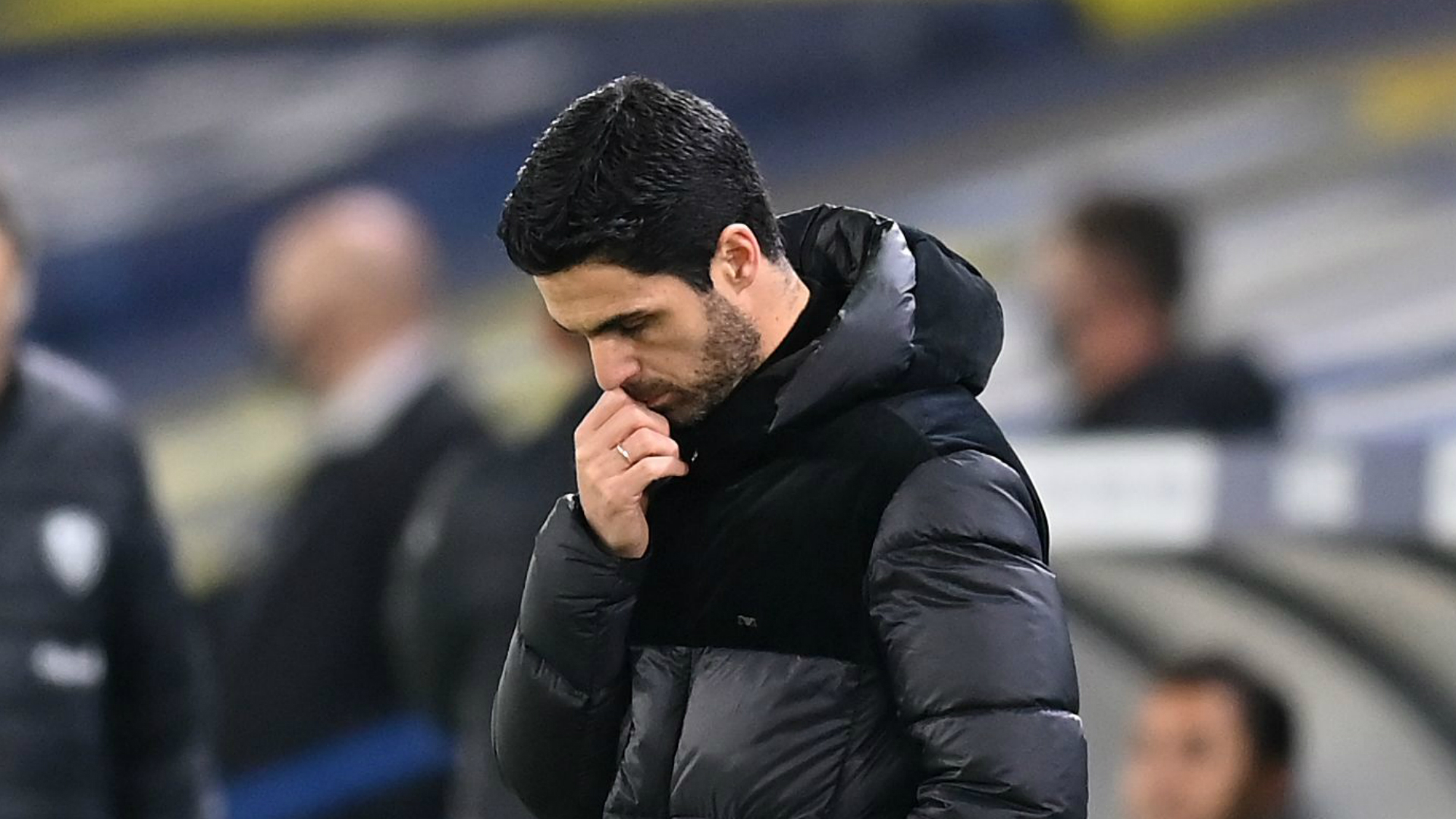 'You have to be realistic and play the game you are able to play'
What Arteta has managed to do, something that is perhaps not quite so evident at Tottenham, is to bring a defined style of play. 
However, for a coach who previously worked under Pep Guardiola, the Spaniard's approach is not quite as adventurous as might have been anticipated. 
Arteta has been both praised and criticised for his pragmatic planning against fellow 'top six' sides, but Arsenal's work without the ball is similarly risk-averse regardless of the opposition. 
The Gunners still like to keep possession for extended spells as one of only five teams in the Premier League to average at least four passes and 11 seconds per sequence since Arteta's arrival. 
But where their rivals are then similarly imposing after losing the ball, Arsenal prefer to drop back into a low block, leaving their own attackers isolated. 
Of ever-present Premier League sides during Arteta's time, only Newcastle United and Wolves have fewer pressed sequences - where opponents lose the ball within three passes inside 40 metres of their goal - than Arsenal (312). 
Indeed, Newcastle and Wolves are two of only four ever-present clubs to allow the opposition more time in possession than Arsenal (3.8 passes, 9.9 seconds). 
Arsenal allow a middle-of-the-road 13.6 opposition passes per defensive action under Arteta – that is one pass higher than Mourinho's Tottenham, who are no standouts in a pressing sense. 
The reluctance to gamble out of possession is actually at odds with what Arsenal do on the ball, however, as they repeatedly play out from the back. 
Arsenal have turned the ball over within 40m of their own goal on a league-high 148 occasions over their past 30 games, although Arteta clearly feels it a gamble worth taking as these incidents have led to just 18 shots and two goals. 
As a result, of the 17 ever-present clubs, again only Newcastle and Wolves see opponents start their attacks further up the pitch than Arsenal (43m), keeping the ball away from their forwards.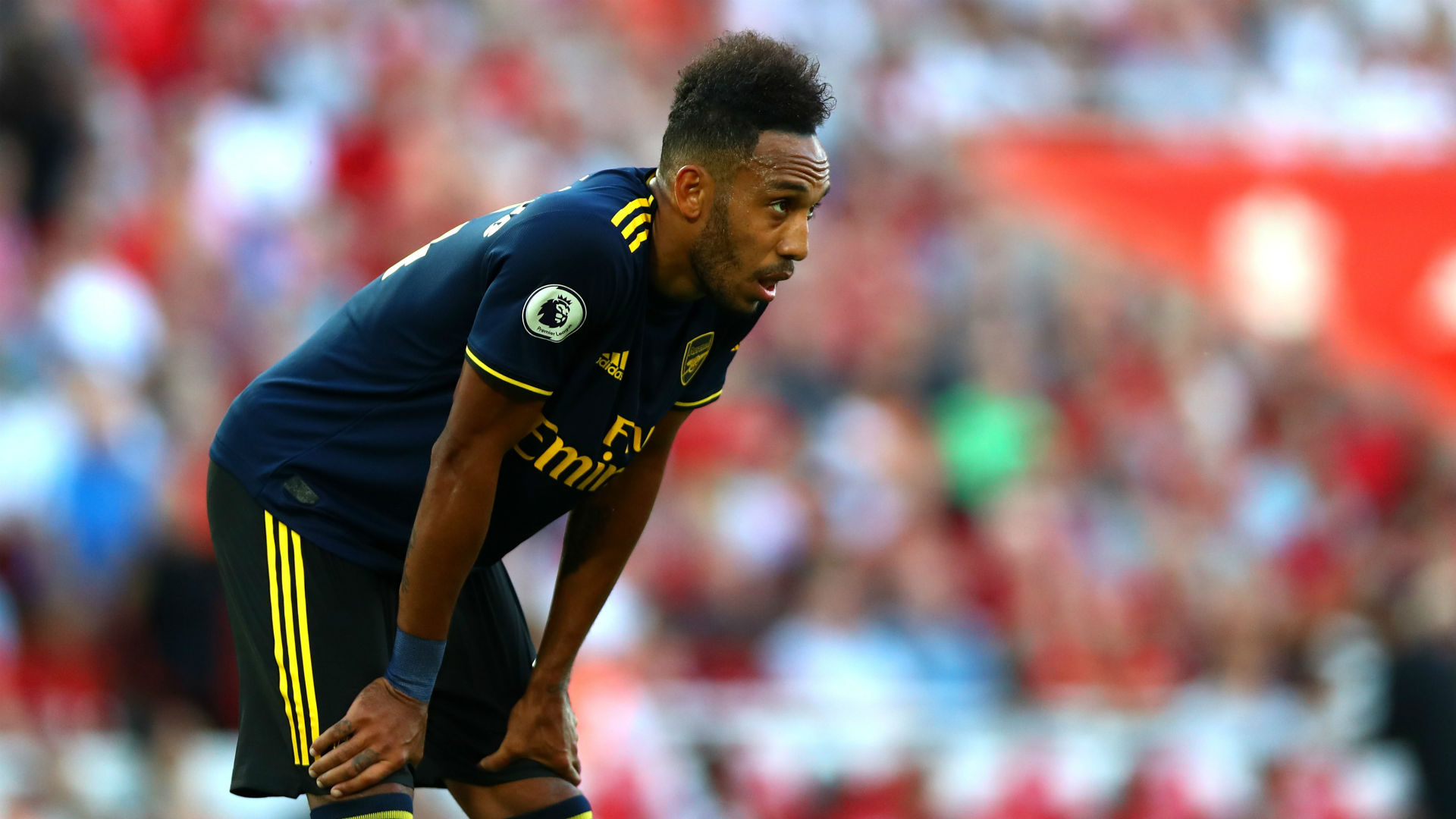 'To put 80 per cent of that responsibility to one man is not fair'
Given Arsenal have a defined style, it is particularly concerning that their approach has stifled their main man - Pierre-Emerick Aubameyang. 
While Arteta complains the Gunners cannot rely on one player alone, one of their key players is no longer scoring. Tottenham's Harry Kane - their own talisman - is still finding the net while turning into one of the league's outstanding creators. 
In the respective set-ups, Aubameyang and Kane actually take up comparable positions. 
Although Aubameyang starts from the left while Kane is the central striker, they each spend the greatest portion of their time on that flank, between the halfway line and the edge of the box (35.89 per cent for Aubameyang, 24.52 per cent for Kane). 
Kane now spends just 6.13 per cent of his time in the centre of the penalty area, less than Aubameyang (6.46), but crucially occupies the central areas between the halfway line and the edge of the box (19.92 per cent) where the Arsenal captain is more scarcely stationed (11.72). 
From this deeper role, Kane is both a goal threat and can feed passes through to Son Heung-min, who darts inside in the sort of system Aubameyang would surely relish. 
Meanwhile, as Arsenal choose not to press high and work their own attacks patiently from back to front, Aubameyang averages just 34.9 touches per 90 minutes; Son, in comparison, has 46.4, while Kane is at 44.4. 
The end result is Aubameyang has provided just two goals and one assist, having two big chances and creating 11 opportunities for others. 
Tottenham have two far more effective attackers as Son has nine goals and two assists (10 big chances, 18 chances created) and Kane seven goals and nine assists (nine big chances, 21 chances created). 
Pressure on Arteta to shift Aubameyang inside might be misplaced, but the current system is not working for the skipper.