Manchester City boss Pep Guardiola is not surprised by the scrutiny Ole Gunnar Solskjaer is facing at Manchester United having felt similar pressure during his Barcelona tenure.
Solskjaer's future has been the subject of widespread speculation this week following last weekend's historic 5-0 home defeat to Liverpool in the Premier League.
United lost by five or more goals without scoring for the first time since February 1955 in what was Liverpool's biggest ever margin of victory against their fierce rivals.
The Red Devils are seventh in the table with nine games played, already eight points behind leaders Chelsea, and have won just six of their 13 matches in all competitions
Solskjaer has spoken to United's board but has not sought any assurances about his future, with speculation growing that either Antonio Conte or Zinedine Zidane may be approached.
Guardiola, who took a year sabbatical after a four-season spell at Barca, has sympathy for Solskjaer as he believes the Norwegian is under twice the pressure as some managers.
"At United, everything that happens is doubled," he said. "The influence of them, like Liverpool, they are the greatest teams in England for many years. 
"When it happens, their victories are double, defeats are double. Of course, it's not a surprise.
"If I don't have good results, I'll be treated the same. Every manager. Nobody can survive bad results, no one. So expectations are so high at United, you have to win.
"For a long time the team doesn't win the Premier League, they do and they work to get results in terms of titles because their history demands it. 
"When I took over Barcelona, I knew it. I had to win. Otherwise, another manager will be in this position. I'm saying the most obvious things that everyone knows. 
"In that moment that it happened I'm pretty sure Ole is surrounded by people, family, the staff to be close to them and try to win the next game. There's no more secrets than that."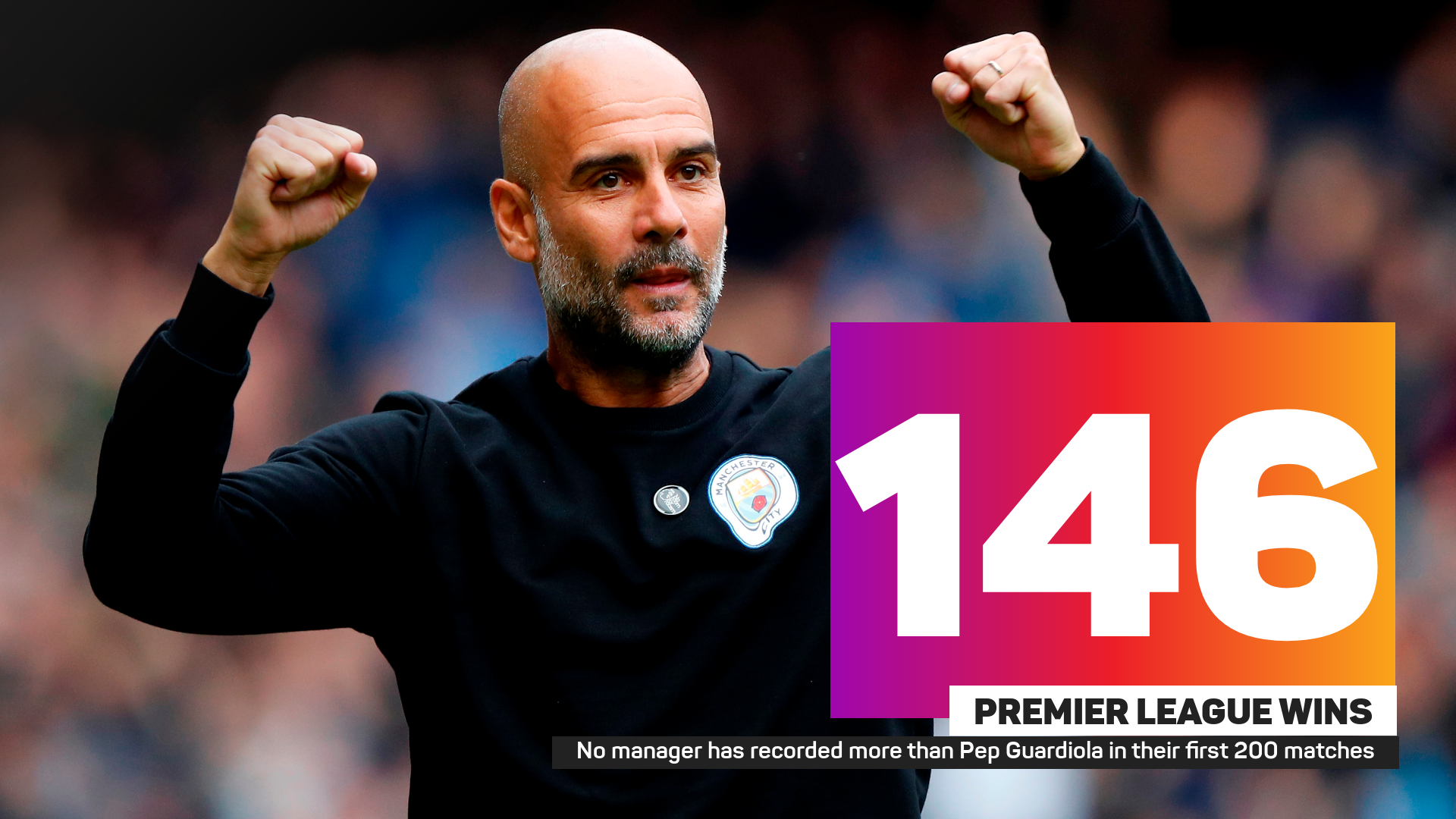 While questions remain over Solskjaer's future, Guardiola is preparing to take charge of his 200th Premier League game with Man City when they face Crystal Palace on Saturday.
The Catalan coach boasts the highest win percentage of any manager to have overseen at least 20 games in the English top flight since 1992 with 73.4 per cent.
But Guardiola, who takes his City side to Old Trafford next weekend, does not intend to stick around for another 200 league games with the reigning English champions.
"No, I don't think so," he said. "When you are at 200 games, you have many years and that means you won games, no secrets. 
"We are judged for results, not how good or bad we are, just results. If you get this milestone, it's because we have done quite decent with the players.
"I don't have any regrets. I could not demand or ask more than we have done so far. Impossible. 
"I'm delighted what we lived together in this period, hopefully we can continue working and doing well."
City have lost just one of their last 12 Premier League meetings with Palace, going down 3-2 at the Etihad Stadium in December 2018.