Trent Alexander-Arnold knows Marcus Rashford will be "difficult to stop" at Anfield on Sunday but the Liverpool full-back is relishing the challenge of facing in-form Manchester United.
Rashford has been outstanding for the resurgent Red Devils this season, scoring 25 goals in a new era under Erik ten Hag.
United travel to Merseyside on a high from winning the EFL Cup last weekend and coming from behind to reach the FA Cup quarter-finals with a 3-1 victory over West Ham – stretching their unbeaten run to 11 matches.
Rashford has 10 goals in his past 10 Premier League games and could join Ruud van Nistelrooy, Eric Cantona and Cristiano Ronaldo as the only Red Devils players to score in six consecutive top-flight encounters this weekend.
Alexander-Arnold is not surprised to see his England team-mate thriving as he prepares for a blockbuster showdown, with the sixth-placed Reds in need of a win as they strive to snatch a Champions League spot.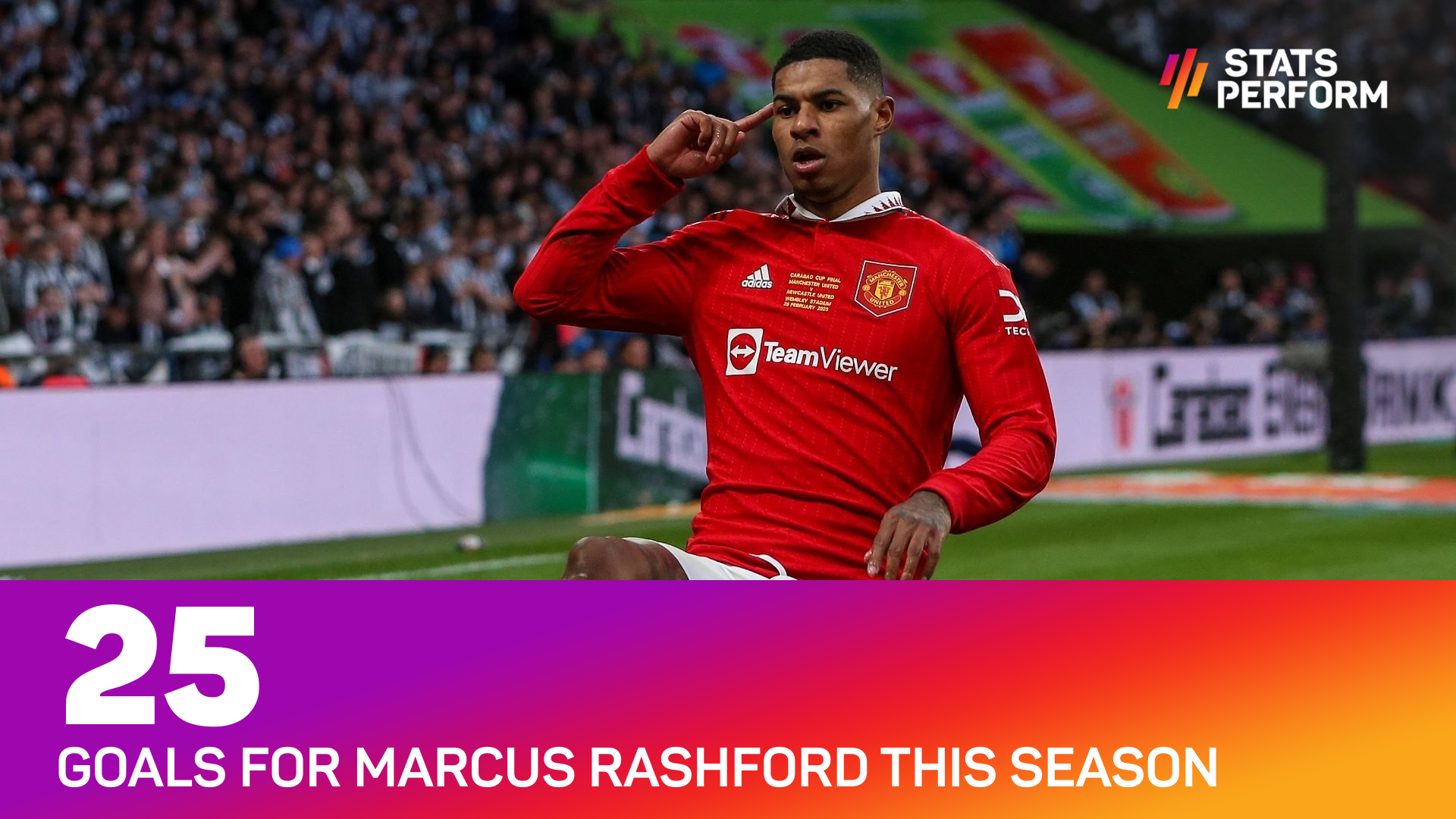 He told Sky Sports: "The only thing that's really changed is he's [Rashford] probably scored a lot more recently, but he's the same player, he's always a threat and I'm sure he will be a threat on Sunday.
"It will be a tough game but it's one I'm looking forward to and it will be a good test.
"It's difficult [to stop Rashford]. He's a player who's got a lot of weapons in his arsenal, but I think it's more of a team effort, it won't be just a one-on-one thing.
"They'll have more than just Marcus going forward, it's a team thing and as long as the team wins on Sunday, that's all I'm bothered about."
Goals from Rashford and Jadon Sancho gave third-placed United a 2-1 win over Liverpool at Old Trafford in August, but they have not won at Anfield since Wayne Rooney secured a 1-0 victory back in January 2016.