Pep Guardiola believes changes to gruelling playing schedules will only happen when players themselves take action.
The Manchester City boss pointed to the example of the Spain's women's team and the changes that have occurred at the country's football federation after its now-former president Luis Rubiales kissed forward Jenni Hermoso on the lips during the medal ceremony after they won the World Cup in August.
At his press conference ahead of City's Premier League trip to Wolves on Saturday, Guardiola was asked about comments made by Burnley manager Vincent Kompany, his former captain, who said appearances within a season should be capped for top players.
Guardiola said: "I would say every idea that you reduce a little bit the amount of games for the players would be nice. But there's not going to be change.
"There is only one solution to change something – the players decide for themselves, (to say), 'Stop, we have to change something'. And after, FIFA and UEFA will maybe react a little bit.
"This business, the show must go on. Without Pep? Keep going. But without the players, the show will not go on, that's for sure. So it depends on them, they decide if they accept.
"Look what happened in Spain with the women's team. The players decided they had to change something and they changed it. They did it. The best legacy they have done is that.
"The women's team in Spain did it. I don't know (if), in world football, the men's, they are able to do it."
He added: "When we have a break it has to be a proper break. This is my point of view.
"I always use the example of the NBA. They play 80 games in a few months but then have three or four months off. You can regenerate. Then after, full (on).
"The problem here is it is full (on) and after we have three weeks off. For me it's a lot. But it's my personal opinion.
"I don't want to influence, because I'm not going to influence anyone. I think it has to be the players. If the players want to change something, they are the only ones who can do it."
Saturday's match at Molineux could see Matheus Nunes face his old club after leaving Wolves to join City last month.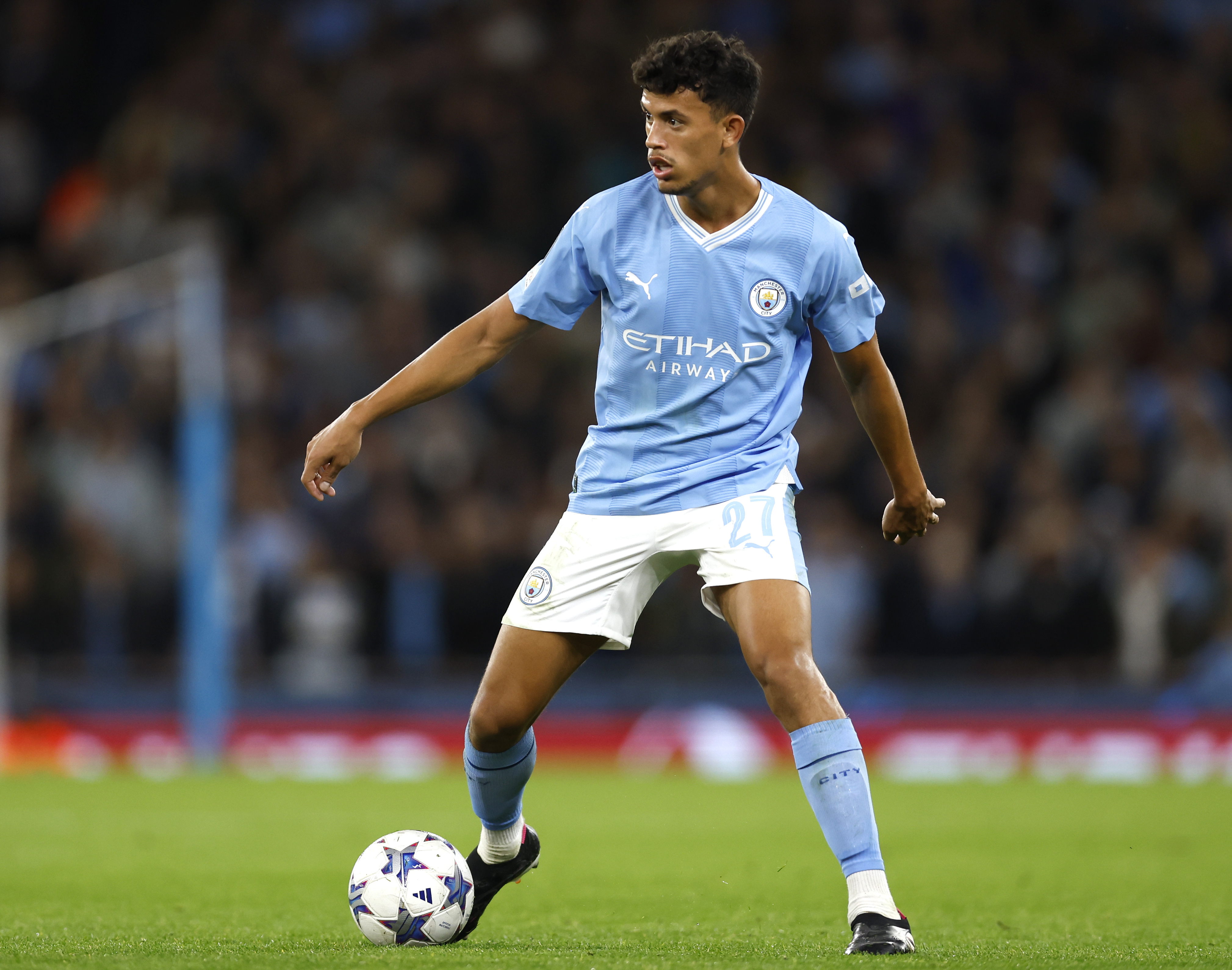 It was reported at the time that Nunes had stopped training with the midlands outfit ahead of the move, but Guardiola said on Friday: "When I spoke to him…he said to me, 'I never, never, ever said I'm not going to train'."
On the reception Nunes might receive from the crowd on Saturday, Guardiola added: "Hopefully he is strong to accept the situation."
Guardiola was also asked for his thoughts on the allegations surrounding his old club Barcelona.
In March, Spanish prosecutors filed a complaint and UEFA announced it was opening an investigation into Barca after it was reported the club had made payments to companies owned by Jose Maria Enriquez Negreira, the former vice-president of Spain's referees committee, between 2001 and 2018.
Police on Thursday searched the headquarters of the committee in relation to the case. Barcelona deny any wrongdoing.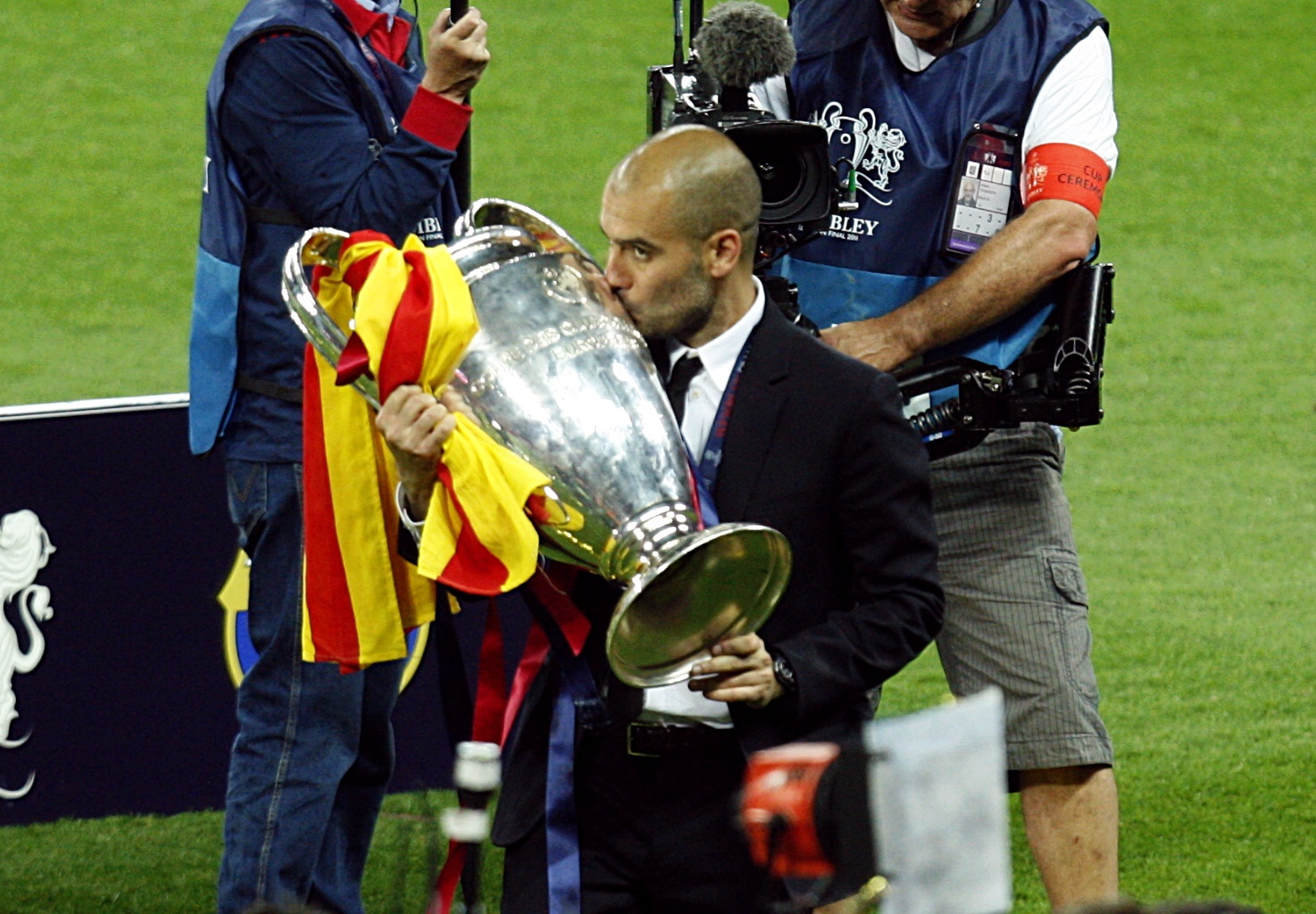 Guardiola, who was Barcelona boss from 2008 to 2012, said: "Wait and see…let the justice, the process (run).
"So far what I heard…I didn't see or read, because I'm out of that, but I didn't see Barcelona really, really, really, really pay a referee to take a benefit. I didn't see that, I didn't read it.
"That's why I want to wait before have an opinion, because Barcelona is going to defend what they have to do, and we will see.
"What I'm pretty sure is when Barcelona won, it was because they were better than the opponents. That I'm pretty convinced about right now – in our day.
"We won because we were far better than our rivals. And when they were not, they don't win, they lose. But justice will decide what really happened."