Neymar is primed to lead Brazil to World Cup glory in Qatar, according to former Paris Saint-Germain midfielder Mohamed Sissoko.
The 30-year-old Neymar has had a strong start to the campaign with PSG, recording 26 goal involvements (15 goals, 11 assists) in 20 games so far, and Sissoko believes he has shown the motivation to carry that form into the World Cup, which begins on Sunday.
Speaking to Stats Perform, Sissoko predicted the Selecao to win the tournament, citing Neymar as one of the chief reasons why.
"[I think] Brazil [will win], because they have a strong team and good spirit and I think they have a big chance of winning this World Cup," he said.
"I know [Neymar is] going to be on fire this year because when you're on holiday and you decide to come back one week before you start, it is because you have good motivation. It is because you have the World Cup, so he wants to show all the Brazilian people he's a big player and he wants to bring back the World Cup to Brazil."
Sissoko, who also played for Liverpool and Juventus among others before retiring in 2019, picked out three more players he thinks will thrive at the World Cup, including two more Brazilians.
"[Aurelien] Tchouameni [of France] is a very good player," Sissoko said. "Vinicius [Junior] is going to be on fire, also Raphinha from Barcelona. I think they have good motivation to do something very good at the World Cup."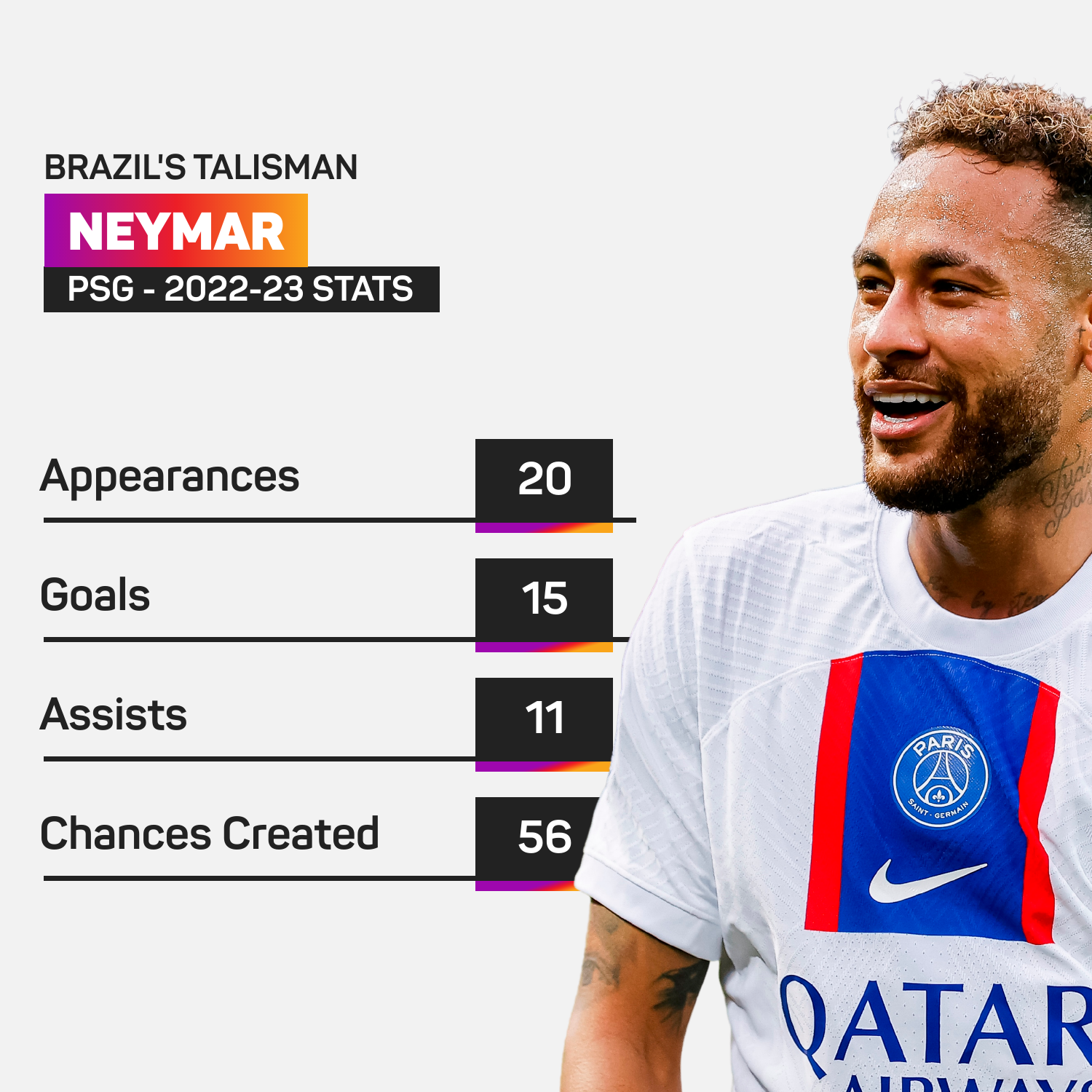 Sissoko featured for Mali as an international player, and he pointed to Morocco as one of the African teams to look out for in Qatar.
Morocco will be in Group F with Belgium, Croatia and Canada, and they recently hired French-born Walid Regragui as head coach.
"They have a good team. Not one of the best," Sissoko said. "But I think this new manager, I know him very [well]. He knows French culture, and also Moroccan culture. So I think Morocco has a good team to go far."
Five African teams will take part in Qatar, with Morocco joined by Senegal, Cameroon, Ghana and Tunisia, and Sissoko hopes they can make an impression, even if lifting the trophy might be beyond them.
"I don't know [if an African team can win the World Cup] because of big talent and big teams like Brazil, Argentina, England, and France. It is not easy to compete with them at this moment, but I think they have the quality to go to the quarter-finals," he said.
"For me, Senegal is in progress... Senegal I think is the team with more progress because they bring a lot of foreign players. You know they have good players like [Kalidou] Koulibaly, like [Sadio] Mane, and now they're starting to bring in a young player like [Ismail] Jakobs from Monaco.
"This is very important to have a strong team, a strong group. So I think Senegal also have the power to go to the quarter-finals."