Lionel Messi is "missed by football" because at Paris Saint-Germain he does not have the same audience as at Barcelona, according to LaLiga president Javier Tebas.
Messi left Barca in 2020 after the club's financial issues led to a significantly reduced salary limit in LaLiga, thus preventing them re-signing him after his contract expired.
He moved to PSG and, after a somewhat underwhelming first season on an individual level, Messi is thriving again this season.
But Tebas' perception is Messi is wasted in Ligue 1 because it does not have the same global audience as LaLiga and Barcelona.
Speaking at the Sports Summits organised by Argentinian newspaper Ole, Tebas said: "I think Messi is not only missed in LaLiga, he is missed by football because the French league is what it is, right?
"I think that no matter how many [superstars] are at PSG, Messi is followed much less than when he was at Barcelona. Let's hope he has a great World Cup, because there we will all be able to see him again.
"I don't see all the fans watching PSG against Nantes, I don't see it. With Barca it's the opposite."
Messi's future has become a hot topic again in recent weeks, with speculation beginning to swirl regarding his next destination.
The seven-time Ballon d'Or winner has been linked with a move to MLS side Inter Miami, PSG want to renew his contract, and Barcelona are reportedly aiming to bring him back to Camp Nou.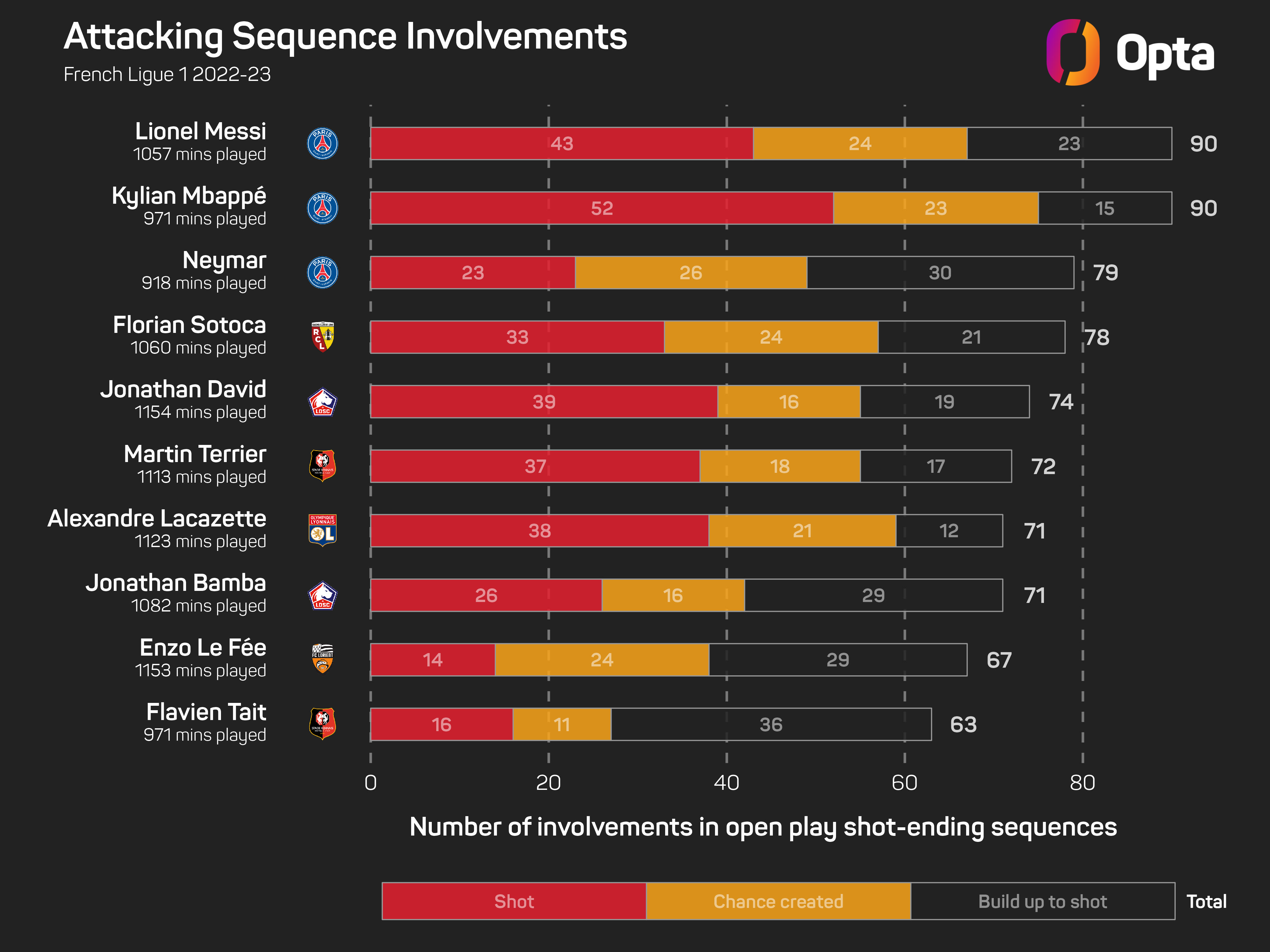 Tebas could not offer any insight, but he was unequivocal in what he thinks Messi should do.
"I don't know if Messi will have one last show at Barca, that will depend on him," he continued.
"Hopefully he will come back. Above all it would also be good for him to return to Spanish football, especially to the team that has always been the team that birthed him.
"I think [leaving] was a mistake even for him, in my opinion, breaking up a marriage that was a very beneficial long-term alliance for Messi and for Barca itself."
Tebas' critical Ligue 1 comments come at a time when LaLiga's own reputation is hardly sky-high.
For the first time this century, Spain will have only one representative in the knockout stages of the Champions League after Atletico Madrid, Barca and Sevilla were all eliminated in the groups.
LaLiga was once considered the Premier League's biggest rival, but the English top flight has since moved to a level of its own in economic terms.
However, Tebas feels LaLiga still holds its own compared to the Premier League in a sporting sense.
"It is difficult for us to reach the Premier League economically, due to a population issue, but at a technological and sporting level, we are competing," he said.
"It is not necessary to see what happened last season or what may happen in this one, you have to see the last 10 seasons or more.
"Since the beginning of the century, LaLiga has won 35 European titles between the Champions League and Europa League [and Super Cup], and the Premier has won 13.
"And in the last 10 seasons LaLiga has won 60 per cent of the titles. I think we are not bad and we can withstand the pull of the Premier League, despite the fact that economically they may be stronger.
"We must remember this and not only look at how the Champions League group stage has finished this season."