Liverpool cannot be considered as underdogs or favourites in the Premier League title race, according to Jurgen Klopp.
The early signs would suggest that Liverpool, along with champions Manchester City and league leaders Chelsea, will be the frontrunners for the title come May.
Liverpool have been in sensational form at times, recording an emphatic 5-0 win over Manchester United, though they do sit three points behind Thomas Tuchel's team after 10 games.
City, meanwhile, are two points further back than the Reds, though a win in Saturday's Manchester derby would see Pep Guardiola's side leapfrog them for the time being, with Liverpool not in action until Sunday.
West Ham, another of the league's in-form teams, host Liverpool at London Stadium, with David Moyes' team having won their last three top-flight matches.
Asked in Friday's pre-match news conference if Liverpool should be considered underdogs in the title race, due to the discrepancy in expenditure between themselves and their immediate rivals, Klopp replied: "Can I? I am not sure. We don't consider ourselves at all.
"We want to be in it, I think with the quality we have we should be around the top of the table, that's where we are, where we want to be, we have that responsibility and that's how we see ourselves.
"We don't have to talk too much about the quality of Manchester City, the quality and depth of Chelsea, and we are not too bad of a team as well, so that's cool, but there are so many other good teams.
"I think the league made a big jump again. West Ham are incredibly strong, Brighton [and Hove Albion] are incredibly strong, Tottenham are 100 per cent coming back, Arsenal are in a much better place than last year, United is a top-class team, Leicester [City] are there, so look at the league, it's absolutely incredible.
"Everyone's under pressure. For us it's exactly the same, we fight for the Champions League spots and if you are in there it means you can probably fight for the title as well."
Recent history is on Liverpool's side heading into Sunday's game. The Reds have won four of their last five away league games against West Ham (D1) and are looking to win three in a row at the Hammers for the first time since doing so between 2003 and 2007.
However, only City (80) and Chelsea (66) have earned more Premier League points in 2021 than West Ham (62) - a total that already betters any previous tally set by the Hammers during a single calendar year in the competition.
Tomas Soucek's own goal saw West Ham pegged back to a 2-2 draw by Genk in the Europa League on Thursday, in Moyes' 1,000th game as a manager.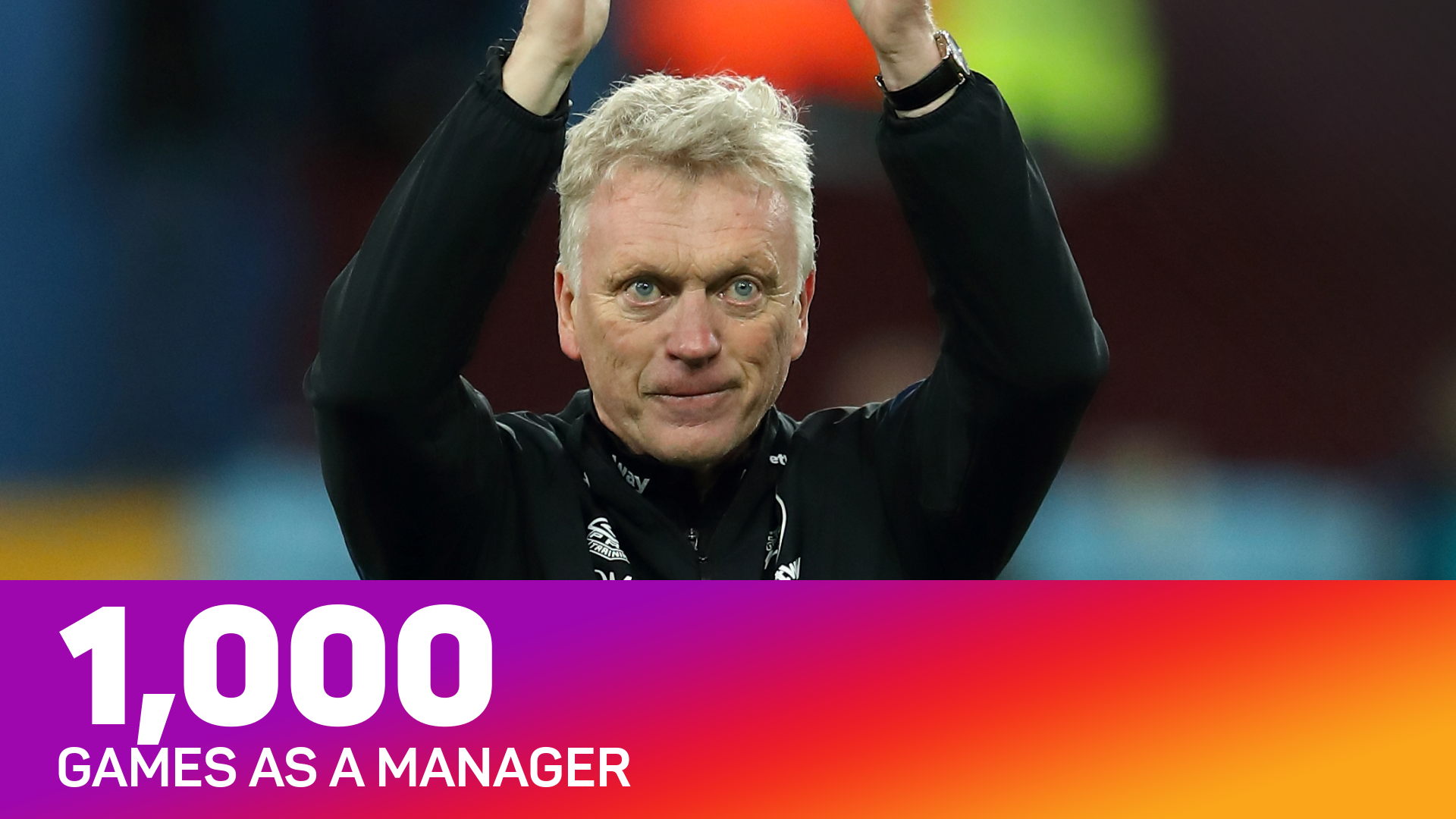 Moyes – who is in his second stint in charge of West Ham – has rebuilt his reputation after his ill-fated spell at Old Trafford was followed by poor performances at Real Sociedad and Sunderland.
"And he gets obviously better and better and better, that's how I see it. Even after 999 games there is space for improvement," hailed Klopp.
"I don't know if he reinvented himself, I don't know him long enough to say that, but it's absolutely incredible. Honestly, they are really good. I think everyone who watches them sees that.
"It's a highly energetic team, a counter-pressing team, a counter-attacking team but they play as well. There were almost moments in the past when you played West Ham, they defended deep, had to be really aware of set-pieces and counter-attacks. Now it's the full package, so rightly they are really high in the table, top of the Europa League group as well.
"They are in a good moment, it will be a really good game I'm pretty sure. They are in a good moment, we are in a good moment, that's how football should be before a game. I am really excited to play it."