Liverpool manager Jurgen Klopp insists Jordan Henderson was not forced out but admits he could not offer the former captain guaranteed playing time and so it was "better he moved on".
In an interview during the international break Henderson, 33, claimed he did not feel wanted when he returned from his summer break and that is why he chose to join Saudi Arabia's Al-Ettifaq.
However, Klopp said there was no "bad blood" between the pair.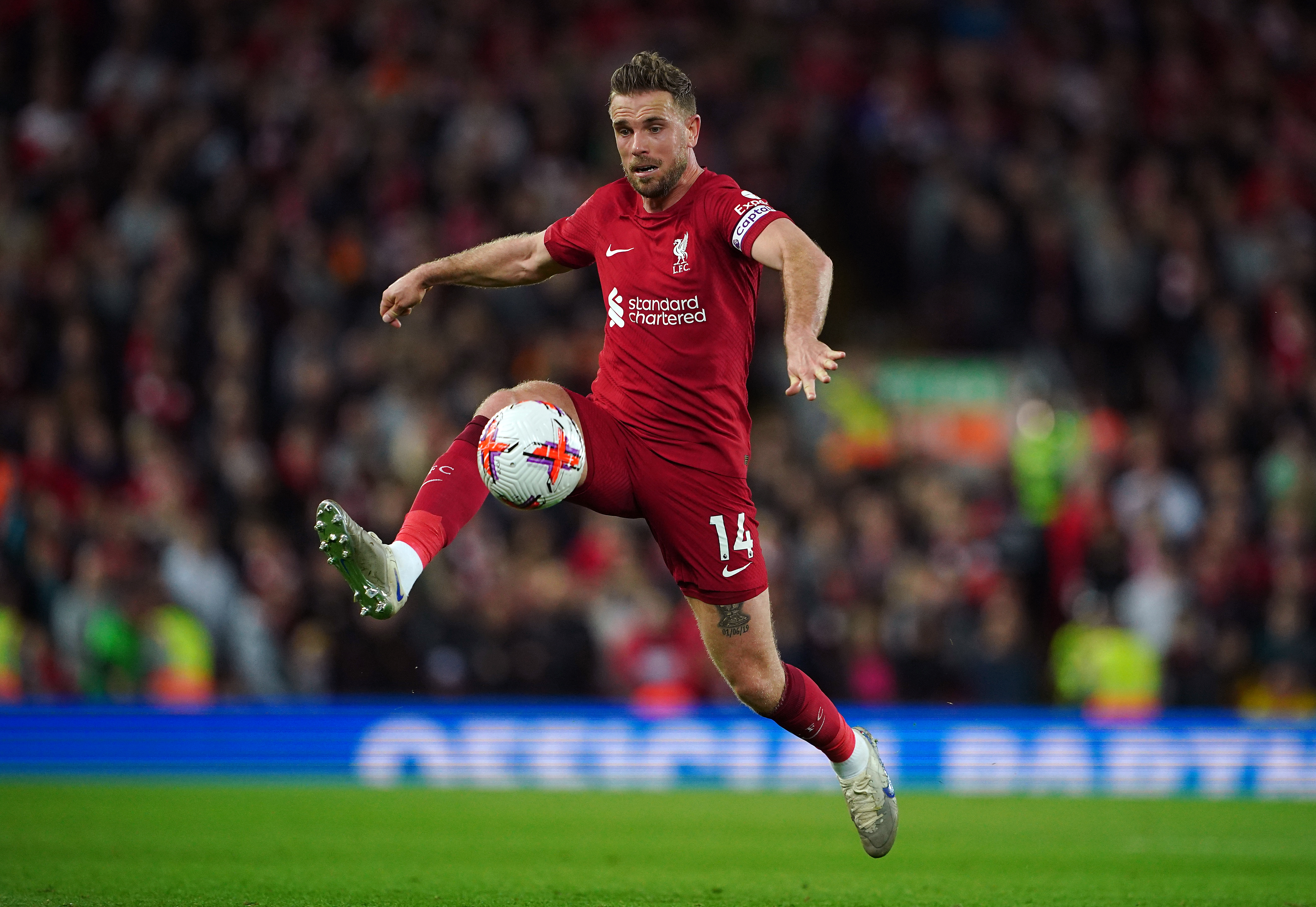 "Hendo said the truth, in all departments, that's how it was," said the manager.
"We had our talks and I told Hendo I wanted him to stay but we had to talk in these conversations about the possibility of not playing regularly.
"I cannot have a talk before a season and tell a player they will have 50 games 100 per cent because I don't know that, it all depends on performance.
"And if Hendo had performed, he would have had maybe 50 games, absolutely possible.
"But in the specific situation, with the relationship we had, I thought it was important that we speak about everything because I don't want to wake up one morning and need to lock horns with each other because he thought he would start and I tell him he isn't.
"Obviously (for) Hendo that meant, 'OK, he doesn't want me here'. I understand it 100 per cent but we clarified that.
"If I would have told him 'Hendo, stay here, you will be the main man in midfield', he would have stayed but as much as I wanted him to stay, I couldn't say that so that's why it was better that Hendo moved on.
"There's not a bit of bad blood or whatever."
Trent Alexander-Arnold will miss #WOLLIV due to injury.

— Liverpool FC (@LFC) September 15, 2023
Liverpool will head to Wolves on Saturday lunchtime without influential defender Trent Alexander-Arnold, who is still recovering from a hamstring injury sustained in the win against Aston Villa a fortnight ago.
But centre-back Ibrahima Konate is fit again, which means Joe Gomez will be asked to fill in at right-back.
It will mean Liverpool have to play a slightly different way as for the last six months Alexander-Arnold has been operating in a hybrid role which has seen him step in as a midfield playmaker when in possession.
"We have to be there flexible even with Trent. If you watch the game against Villa in detail you will see he was not fixed in any midfield role; inside role, we have to be flexible there and that's exactly how we will do it," Klopp said.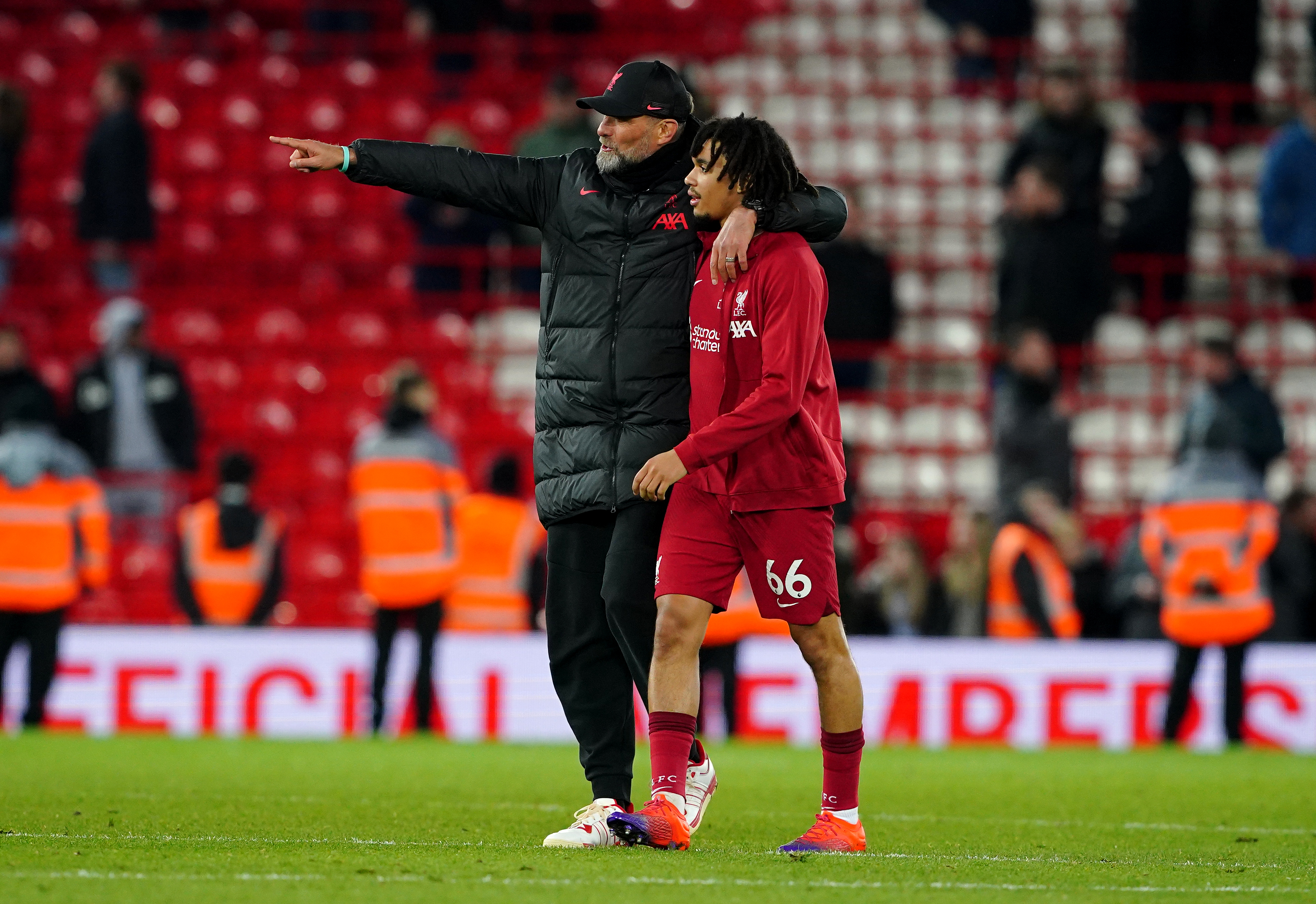 "But if you know another passer like Trent tell me, who can play this position, that would be really cool.
"It must be fine; it will be fine. We have to adapt to the different skillset of the player, but the most important thing in this game again is defensive stability.
"If you are not stable you don't have to think about that and that's why the last game against Aston Villa (Liverpool's first clean sheet of the season), I think a lot of people were maybe not convinced about our last line.
"Then you saw Joe Gomez and Joel Matip performing on that level so that was the key for the game, plus Alexis (Mac Allister) in front of them did really well.
"We need defensively stability and then we can play football from there."