Newcastle boss Eddie Howe has told summer signing Harvey Barnes he will still have a key role this season despite seeing him ruled out until the new year.
The 25-year-old is facing at least three months on the sidelines with the foot injury he suffered during Sunday's 8-0 Premier League win at Sheffield United, an absence which will rule him out of the group stage of the club's first Champions League campaign for 20 years.
However, head coach Howe is confident his £38million summer signing from Leicester will still have a significant part to play as the Magpies attempt to cope with a congested fixture schedule.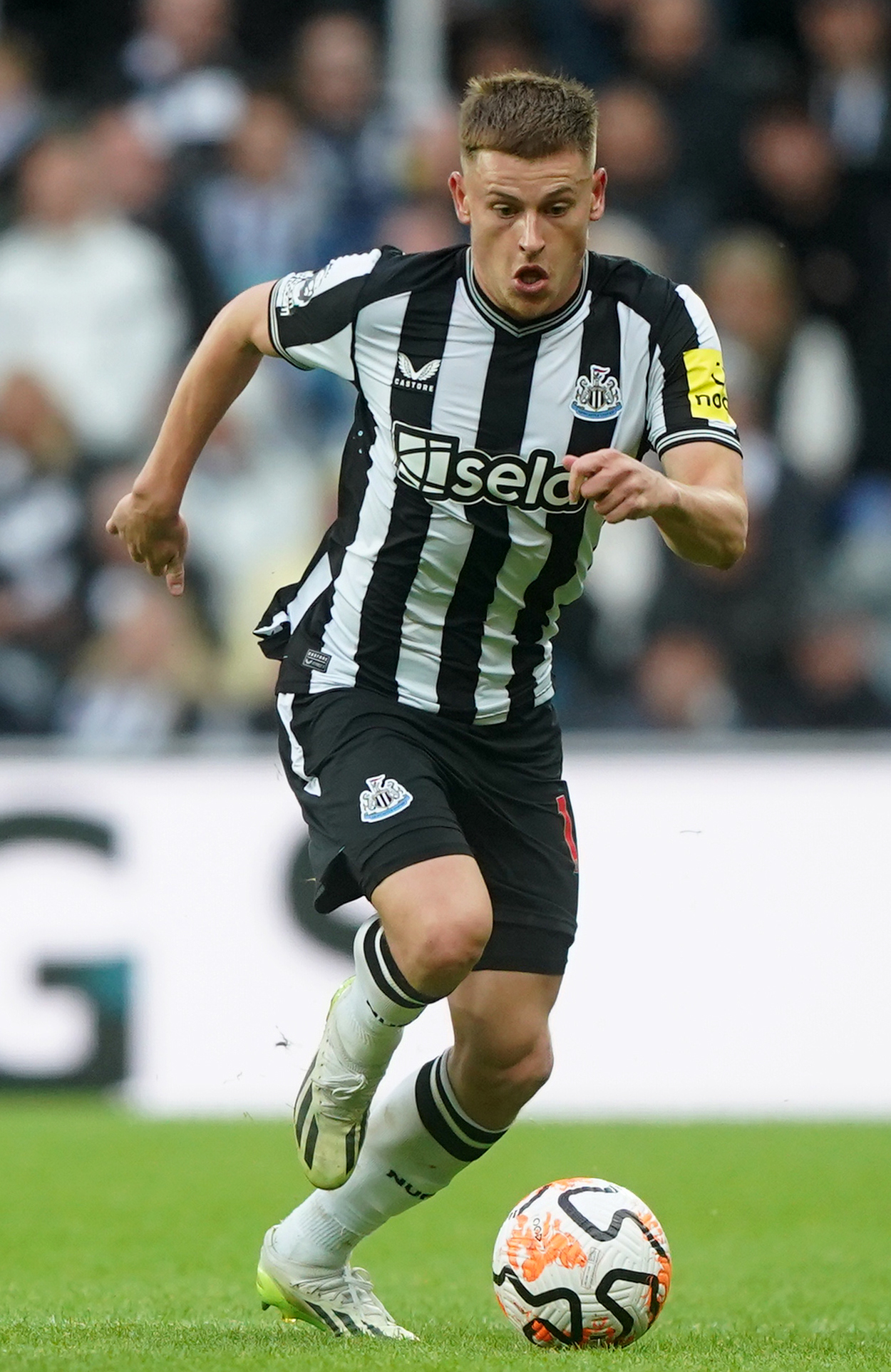 Asked how England international Barnes had taken the news, Howe said: "He's a very stable, level lad; he's a great character.
"Yes, he's hugely disappointed and frustrated because he wanted to show everybody what he could do here and wanted to contribute.
"He's very recently a new dad, which is a great moment in his life.
"I always say when these things happen you have to try and draw the positives, and he'll have the chance to be with his family maybe a bit more than he would have been.
"Things will settle down and then when he comes back, which will quickly be around the corner, he'll have a big part to play for the rest of the season."
Barnes was sent for a scan after going down just 12 minutes into the game at Bramall Lane – just his second start for the club – and although that examination confirmed there is no fracture and that surgery is not required to repair damage under his toe, his foot has been placed in a protective boot and his recovery will take some time.
Howe said: "It's not a fracture. I don't actually know the right term to use, but it is an unusual injury and they're a little bit baffled as to how it's come about and why it's come about.
"Sometimes as much as you try to find a reason, sometimes there is no reason, it's just one of those things that happens.
"I think he knew straight away. You could see him go down on the pitch – it's very unusual to see that. He said he knew straight away that he had a problem.
"It's come at a shocking time for Harvey because he was just beginning to find his rhythm. He had a good pre-season and was getting to know his team-mates and what's expected here.
"With so many games coming up, to lose any player is a huge blow for us. We have to deal with it, accept it and wish him a speedy recovery."