Angus Gunn feels like he has been a Scotland player for years given the way he has fitted into the squad and enjoyed some major memories.
Now he believes he and his Scotland team-mates can cap off an extraordinary six months by getting a result in Spain on Thursday and qualifying for Euro 2024.
The goalkeeper only made his debut in March but has experienced victory over Spain – on his second appearance – and a dramatic comeback win against Norway in Oslo.
In five competitive games, the Norwich player has only conceded one goal – an Erling Haaland penalty.
Fast hands

Watch more from Inside Training below #ESPSCO | #FRASCO

— Scotland National Team (@ScotlandNT) October 10, 2023
"It's been seamless really," the 27-year-old said. "The lads have made it so easy for me, the coaching staff as well have been great.
"It's like I've been here for years. I feel very comfortable and obviously the results help. I am really enjoying it and hopefully it can carry on for years to come.
"I definitely feel I am getting more comfortable every camp, that's only natural. I have definitely grown in confidence every time."
Gunn represented England at youth level up to the under-21s and was also called up to the senior squad in 2017, but eventually opted to follow in his father's footsteps and play for Scotland.
games of @AngusGunn01 pic.twitter.com/EXNNTfPUGw

— Norwich City FC (@NorwichCityFC) September 6, 2023
"International football is the pinnacle of any player's career really," the former Southampton and Manchester City keeper said.
"From my point of view I wasn't playing regularly at my club to warrant playing international football.
"When I was, and when I spoke to the manager here and decided to come and be involved, things have gone from strength to strength confidence-wise and given me the boost I feel like I needed in my career
"It's been an unbelievable year and hopefully we can push on and go that one step further."
86' Norway 1-0 Scotland 87' Norway 1-1 Scotland 89' Norway 1-2 Scotland

Relive these two magical minutes of football from last night #NORSCO pic.twitter.com/pcNrfGS9vd

— Scotland National Team (@ScotlandNT) June 18, 2023
Gunn has found himself reliving the special moments while away from international duty.
"It's been unbelievable the nights we have had so far," he said. "Beating Spain and going to Norway and getting that last-minute winner.
"I find myself at home watching all the videos back and the commentaries. It's been a bit of a whirlwind but it's been unbelievable and hopefully there's more to come.
"Every time I watch them I get goosebumps. Kenny (McLean)'s winner in Norway, I always go back to the club and play it loud in the changing room so all the lads can hear it.
"Those kind of moments live long in the memory of the fans and not just them, it's the players as well."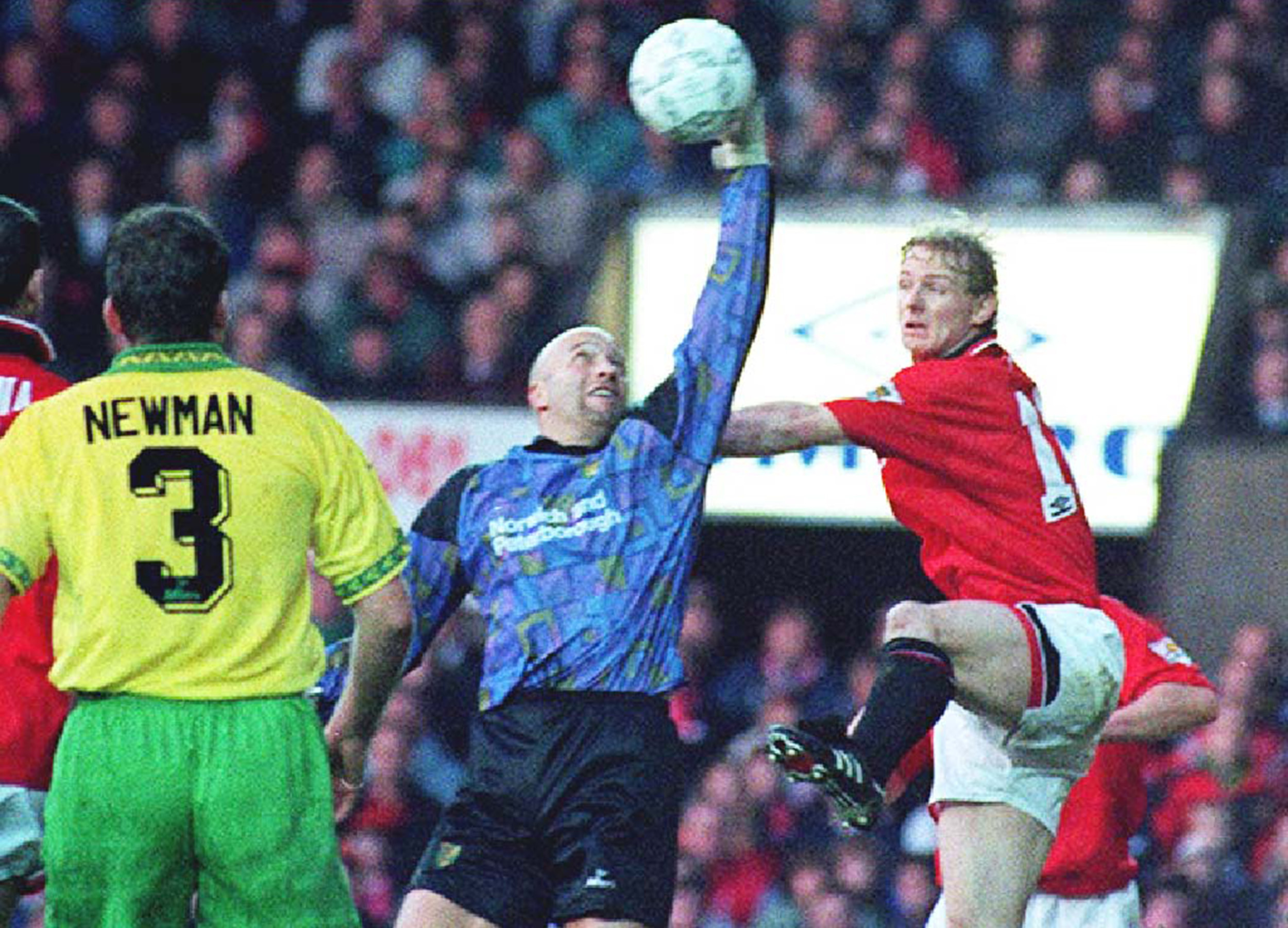 His father, Bryan, also has six caps for Scotland and the former Aberdeen and Norwich goalkeeper is making the most of his son's involvement.
"He was over in Norway as well, he was enjoying it with the Tartan Army," Gunn said.
"I remember seeing him after the game and he was pretty… jolly.
"All my family are on a journey with me as well. Fingers crossed everything goes well, I think it will be a proud moment for them to hopefully come over to a major tournament and see me play."
@AngusGunn01 #ESPSCO | #FRASCO pic.twitter.com/jQwqHpz3ye

— Scotland National Team (@ScotlandNT) October 9, 2023
Scotland will qualify if they get a point in Spain or if Norway fail to beat Cyprus on the same night – or subsequently fail to beat the Spaniards on Sunday.
Steve Clarke's men want to get the job done themselves after beating Spain 2-0 at Hampden in March.
"We are confident," Gunn said. "It's a great atmosphere in the squad. We have done unbelievably well so far and we are nearly there so it's down to us to stay professional and go over to Spain and hopefully get the result we want.
"With what we have done so far, we have given ourselves the confidence that we can go there and get a result, and obviously the points we have on the board gives us less pressure to get a result, so we can play with more freedom and hopefully, like we have done at Hampden, go away and score a few goals as well."