Russell Westbrook shouldered the responsibility for the Los Angeles Clippers' defeat to the Orlando Magic, saying "it's on me to be more focused in closing the game".
The Clippers, fifth in the Western Conference, were beaten 113-108 by a Magic side who are struggling down in 13th in the East on Saturday.
Westbrook made a hot start to the game, draining four of his first six shots to finish the first quarter with 11 points, three assists and three rebounds.
But Westbrook went cold with his shooting from there, ending the game with 14 points on the back of five-of-14 shooting, while he had nine assists and five rebounds.
"This one's on me honestly tonight," Westbrook said. "I could have been better.
"I started off good, but just in the second half was terrible. I got to do a better job of helping the guys out in the second half and the fourth quarter.
"So, it's nothing anybody did. But honestly, it's on me to be more focused in closing the game."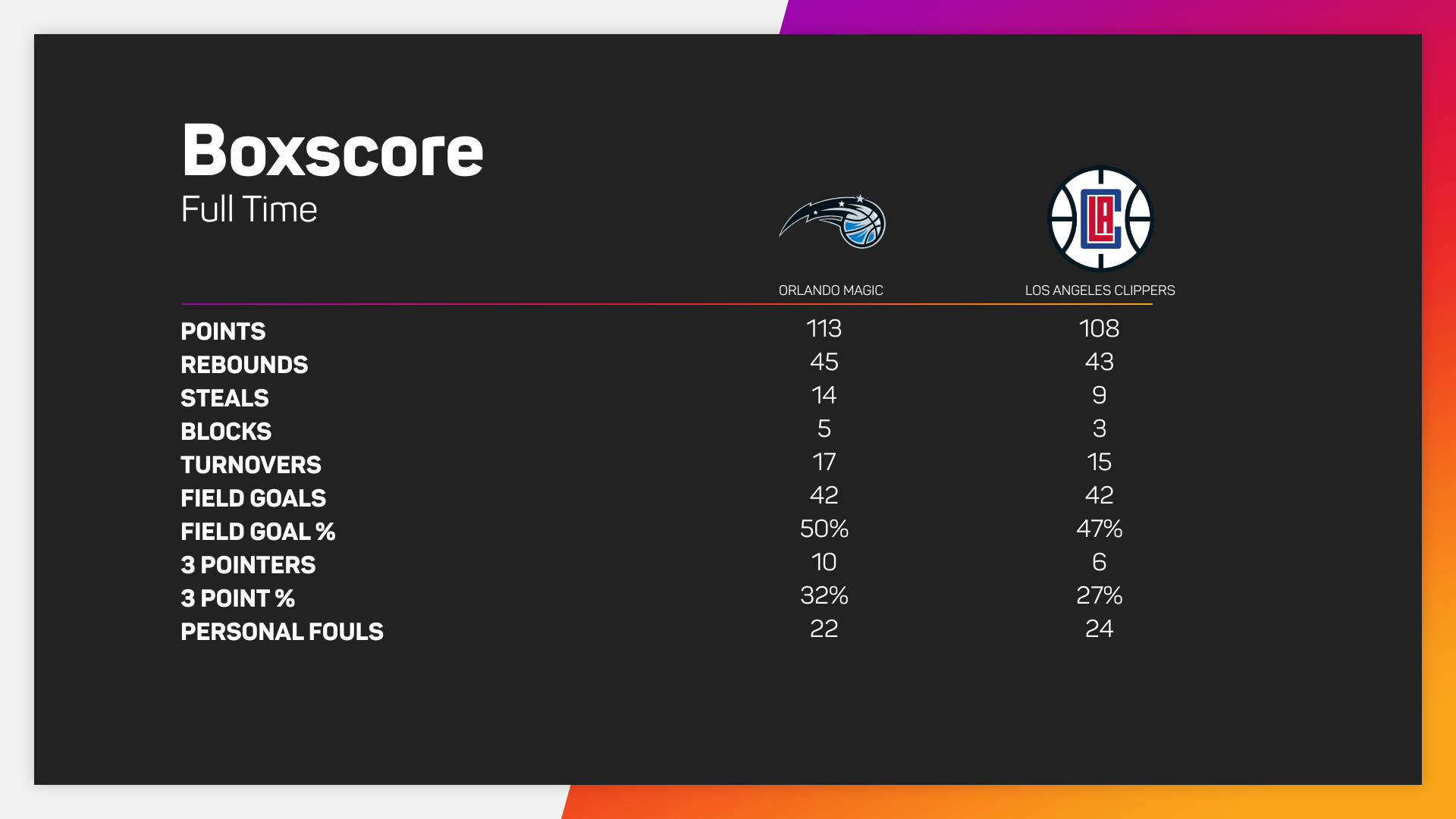 Westbrook failed to make any of his three three-point attempts, while the Clippers were just six-of-22 in total from beyond the arc.
"That's more on me," Westbrook added. "My job is to be able to penetrate and get guys open shots, and get them open threes, and I didn't do a good enough job of that.
"I'll make sure I'll be better at that tomorrow."
Paul George backed his veteran team-mate to figure out his shooting struggles, though.
"He's going to get through it. He knows to stay confident, and he knows that we trust him and got his back, that he's going to stay in attack mode," George said.
"I don't ever worry about Russ' shooting. I just know what he brings and his value to the team. And that is bigger than anything.
"Whether he makes or misses shots is part of the game. He just does so much other stuff that I don't care. He plays hard and that's a guy that I want to roll with.
"He's a guy I want to compete with on a nightly basis, so he knows to just stay confident and just keep shooting."