In May 2004, as Rafael Benitez and his Valencia team celebrated a LaLiga and UEFA Cup double, it was truly a bright period in the club's history.
Between 1999 and 2004, Los Che won two league titles and also reached two Champions League finals, losing both to Real Madrid and Bayern Munich, but it was an impressive achievement to be there in the first place, before beating Marseille 2-0 in the 2003-04 UEFA Cup final in Gothenburg.
It was not exactly all downhill from there either.
Granted, no further league titles have been forthcoming in the almost 19 years since, but in an era where the imposing pair of Barcelona and Real Madrid have only grown further, while Atletico Madrid became another formidable foe, that Valencia have had eight top-four finishes in that time is still impressive.
Two Copa del Rey wins in that time, including one as recently as 2018-19, have kept them in the conversation and from an outsider's perspective, it would have been reasonable to assume that one day, they would be back to threaten the big boys.
However, in recent seasons it has been harder and harder to imagine that scenario, with the club feeling like it was spinning its wheels, and this campaign could be one that some have seen coming for a long time.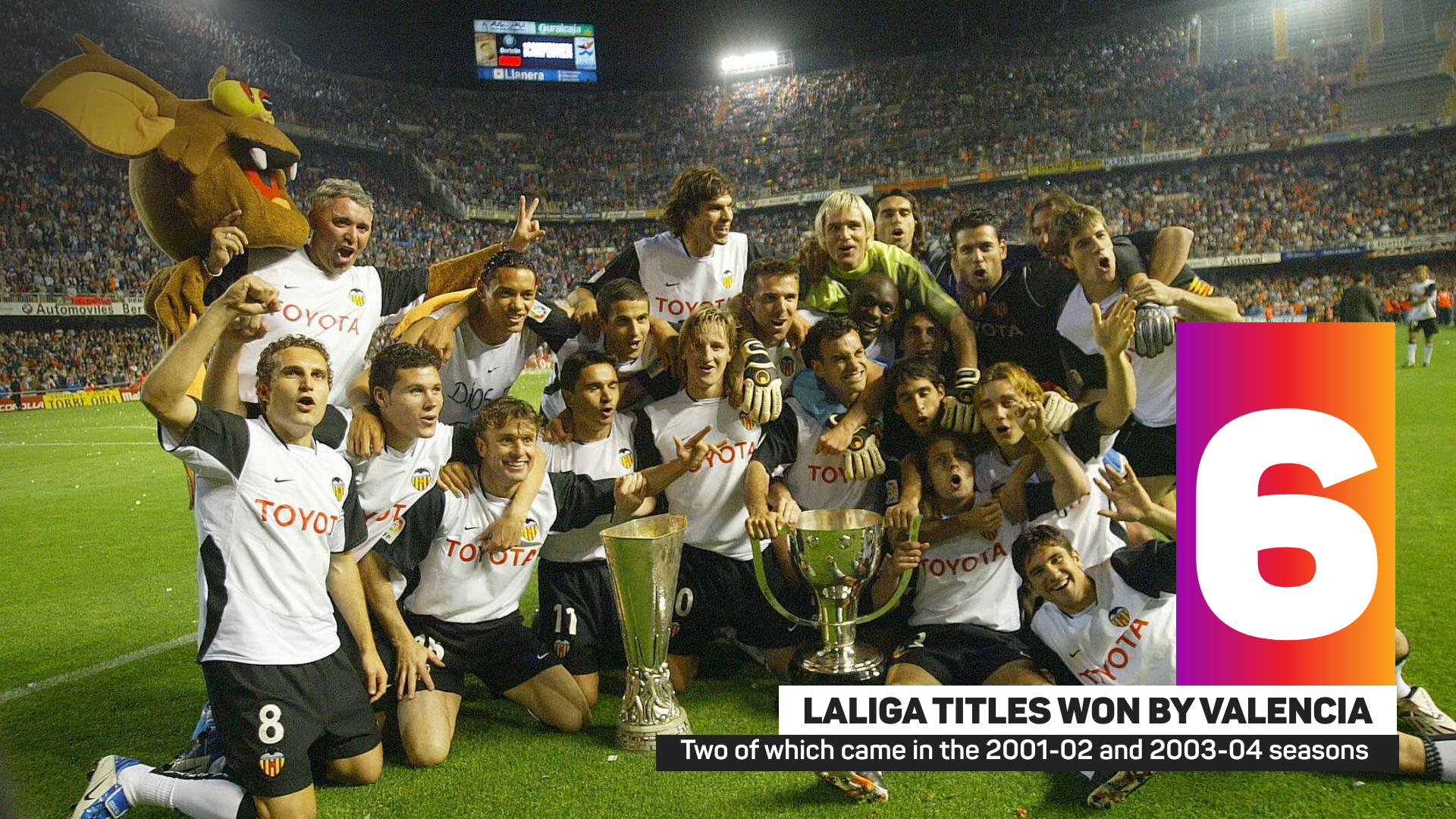 A ninth-place finish last season looked better than it was, finishing closer to the relegation spots than the top seven in terms of points.
Valencia hosted Celta Vigo in the final game of the 2021-22 campaign, and secured a 2-0 win, but it was just their sixth victory at the Mestalla all season.
Prior to the game, an estimated 10,000 fans marched to the Avenida de Suecia outside the stadium in protest at owner Peter Lim and then president Anil Murthy.
The club sacked Murthy last May after audio was leaked of him threatening star midfielder Carlos Soler with bad press if he tried to leave at the end of the season. Soler ultimately sealed a move to Paris Saint-Germain.
As for Lim, he took over the ownership of Valencia in 2014, and fans have been largely unhappy with his leadership ever since.
The Singaporean former stockbroker had at least eased the debt the club had when he arrived, but the approach since then has been more about balancing the books and maintaining their LaLiga status rather than showing ambition to return them to their previous lofty position.
Since the 1987-88 season, Valencia have only had four bottom-half finishes in Spain's top-flight, with three of those coming since Lim's arrival almost nine years ago (11th in 2015-16, 12th in 2016-17 and 13th in 2020-21).
Two seasons ago, the 13th-placed finish was Valencia's joint third worst ever LaLiga season (also 13th in 1987-88), only finishing lower in 1982-83 (15th) and 1985-86 (16th).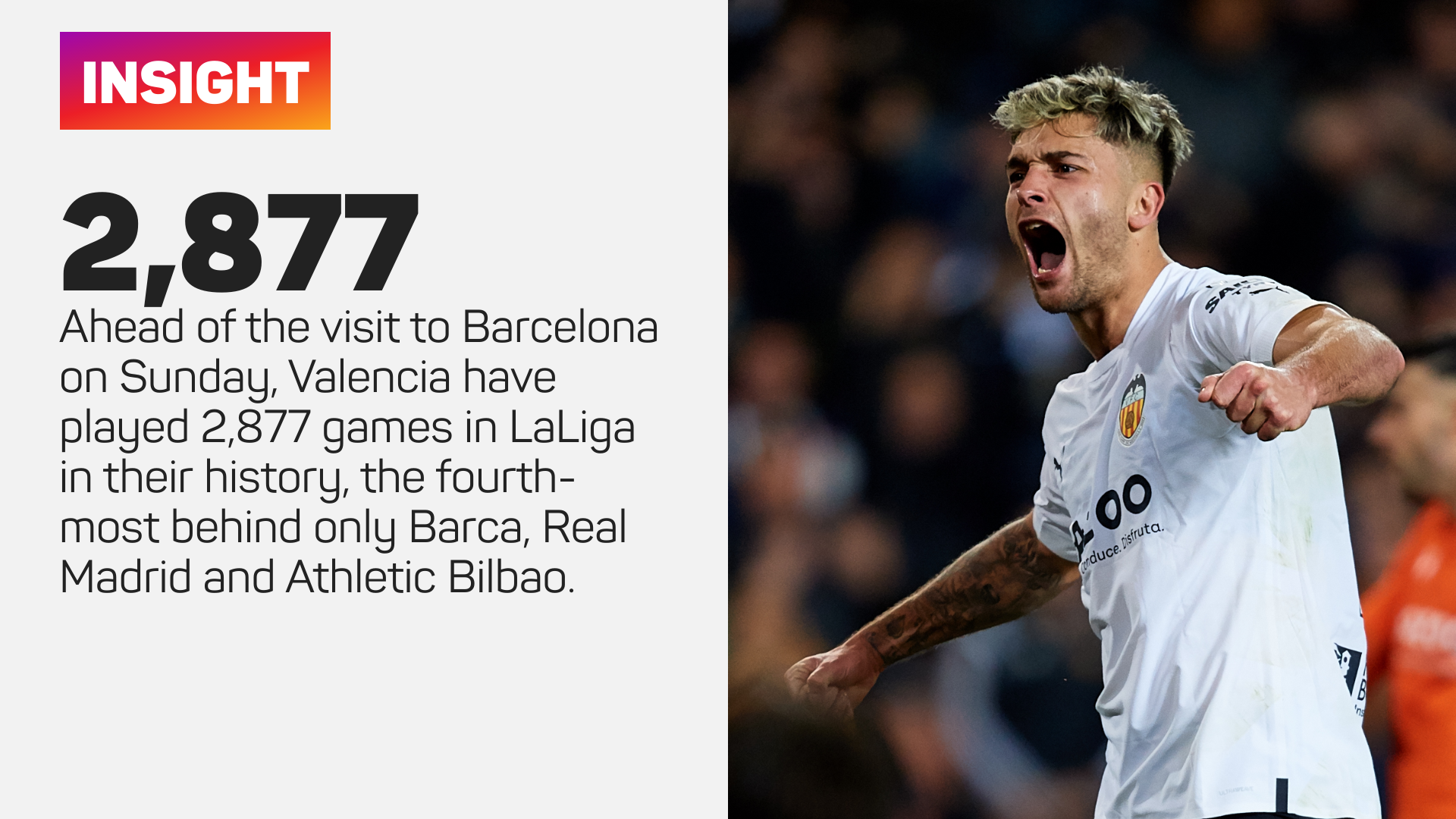 Selling the likes of Soler, Ferran Torres and Goncalo Guedes in recent years without adequately replacing them has not helped, either with the performances of the team or the relationship with the fans.
And now, even that LaLiga status is in serious question.
Speaking to Stats Perform, former Valencia left-back and director of football Amedeo Carboni understands the fans' frustrations, believing a disconnect between the powers that be and the supporters has not helped.
"Valencia are not going well, you can see that in the table," the former Italy international said. "And it's been for some years, maybe not that low, but it has been now four or five years in which the club is not investing in the team, not investing enough money, so if the squad is not competitive, it's hard being high in the table.
"A lot of teams buy reinforcements, and if they don't start well in the winter market they always find something to help them. You just need to look at Sevilla, who were recently where Valencia are, and now they have risen a bit.
"Regrettably, it had started well [under Lim], then there were some changes that the people, the fans, didn't understand, changing managers after a good season, managers that had won the Copa del Rey, or qualified for the Champions League.
"To tell the truth, we are outside and don't know what is happening in there, we can only judge what happens. The team is not going well and the people are not happy. There's no signings to [make them] dream.
"[A disconnect] is one part of it, because the fans don't play, the fans don't sign anyone. But having them against you is not a good thing. And this, regrettably, has worsened over time.
"There was a lot between the former president, Murthy and the fans... I think there was a lack of respect towards the club and the fans. They are Mediterranean fans, so hot fans, they like to be involved not only on Sunday, but every day throughout the year.
"If you think about the owner, how many years has he been in Valencia?... I think he has been [to a game] how many times? Five? Seven? No more. That tells a lot."
It seems crazy to think a team that has boasted stars like Santiago Canizares, Gaizka Mendieta, Claudio Lopez, Pablo Aimar, Roberto Ayala, David Villa and David Silva could be playing second tier football next season.
Valencia sit in the relegation zone after 23 games, having won just two of their last 15 league outings (D4 L9).
Gennaro Gattuso was appointed head coach ahead of the campaign but only lasted until late January as the team struggled for consistency under the Italian.
They are far from adrift though, sitting just a point behind Real Valladolid in 17th and just four behind Espanyol in 12th, while last Saturday saw them record a rare win against Real Sociedad in Ruben Baraja's first home game since replacing Gattuso as head coach.
5 - Valencia have ended a run of five consecutive defeats in LaLiga, their worst in a single season in the competition since the 1984/1985. Respite. pic.twitter.com/hP9XCK96yr

— OptaJose (@OptaJose) February 25, 2023
The appointment of Baraja with Carlos Marchena as his assistant almost feels emblematic of the journey for Valencia over the last two decades.
Both were a part of the two title winning teams in 2002 and 2004, but simply appointing people who were there in the good times could seem like a token gesture to appease fans rather than a tactical masterstroke.
Carboni – who also played for the club during that successful period – believes having two figures like his former team-mates in charge could help to focus minds though in what will be a tough period for Los Che.
"Now, you need to be effective," he said. "If you play well, you have a better chance of winning, but when you are in a situation like Valencia, the result is fundamental. You only need to focus on the points. It doesn't matter if you draw or you win on the 95th minute, it is exactly the same. This is the situation Valencia is in.
"Probably [having] two ex-players who have lived it and know what the players are thinking in these moments, they will know how to speak to them, because in these kind of situations, the psychological factor is much bigger than the physical, so if you can recover the focus, the physical side will come as a consequence."
He also understands the desire of Baraja and Marchena to return despite the difficult circumstances, adding: "You always have that dream, knowing that Valencia is an historical team of LaLiga, when you have played there and become a coach, it is normal to want to come back to your club that brought you so much happiness."
Valencia travel to Barcelona on Sunday, a fixture once highly-anticipated as a battle between two of the top teams in Spain.
This time, the visitors will arrive more in hope than expectation, and if they are unable to get their act together in the remaining 15 games, it may not even be a fixture next season.