Carlo Ancelotti is not concerned by Real Madrid's struggles in front of goal and is confident Karim Benzema will soon get back to scoring ways.
Madrid failed to register a single shot on target in Thursday's 1-0 Copa del Rey semi-final first-leg loss to Barcelona – the first time that has happened in a home game since 2010.
Los Blancos managed seven attempts on target in their most recent LaLiga outing, but they found the net from just one of those in a 1-1 draw against Atletico Madrid.
Benzema played a full part in both games without scoring, but his mini drought was preceded by a two-goal showing in Madrid's stunning 5-2 Champions League win at Liverpool.
The former France international has 18 goals in 26 appearances this season, and Ancelotti defended Benzema's displays ahead of facing Real Betis.
"It's not possible to be 'at the top' in every game," Ancelotti said at Saturday's pre-match press conference. "Karim doesn't worry me because I see him in good shape.
"He's in a good physical condition, certainly better than in the first part of the season. At the offensive level, collectively, we are very good.
"We are the team with the most goals in the league. Benzema has failed at some specific moments, nothing more. But there is no 'offensive problem'. We scored five at Anfield."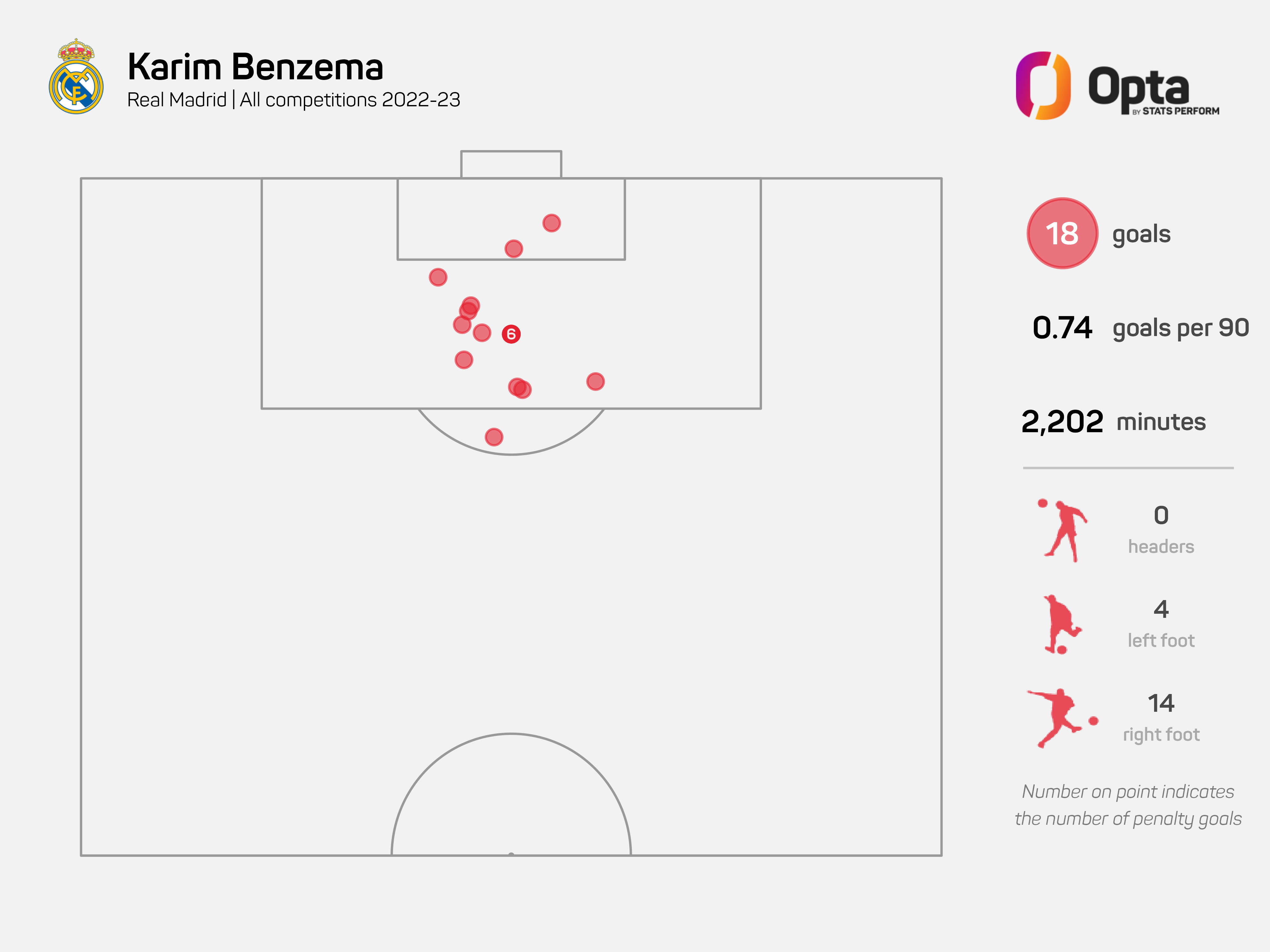 Vinicius Junior was fouled a game-high five times against Barca and has now been fouled 130 times this term – 32 times more than any player across Europe's top five leagues.
The Brazil winger reacted angrily to a couple of challenges, but Ancelotti is not concerned about the 22-year-old being sent off for retaliating.
"It doesn't worry me at all," Ancelotti said. "The important thing here is that Vinicius doesn't lose the love of playing.
"In recent games they have defended against him very well, that's why it has cost him at times."
Madrid are aiming to avoid going three games without a win in all competitions for the first time this season when they face Betis.
Ancelotti's side, who trail leaders Barcelona by seven points, have won five of their past six visits to Betis in LaLiga.
"We enter the game in good shape and we are recovering players," Ancelotti said. "We know Sunday's game will be difficult against a great team who play attractive football.
"There is no margin for error. We will have to give everything to get the win."