Mikel Arteta relishes "special" north London derbies against Tottenham and has called for Arsenal to take advantage of the Emirates' electric atmosphere on Sunday.
Both Arsenal and Tottenham are unbeaten in the Premier League ahead of their derby-day clash.
And Arteta talked up the fixture's history and its importance to the club and supporters as Arsenal search for a third straight victory over their neighbours.
Derby day ready pic.twitter.com/2evwUt0qyd

— Arsenal (@Arsenal) September 22, 2023
"It's a special rivalry. It's a rivalry in the city and I really like the derby, there's something between the two communities and it's really intense," Arteta said.
"It builds something even bigger with your supporters. I think it's a game always in fixtures where you look straight away to see when you play that game because it's special and there's something emotionally attached to it so it will be a big lift if we manage to win it.
"No (better feeling than beating Tottenham) because you know what the game means to people and having the possibility in your job to make someone happy is a huge fulfilment and a responsibility we feel.
"You walk down the street and there's a feeling (among fans) because of the history, the rivalry and that's the beautiful thing when it's taken in the right way during sport and we are so privileged to be involved in this sort of game.
"The atmosphere will be different. It will be more electric, there will be more energy in the ground and the pitch so we have to deal with that in the right way and take advantage of that."
Ange Postecoglou's new-look Spurs find themselves in second having scored 13 goals in five matches.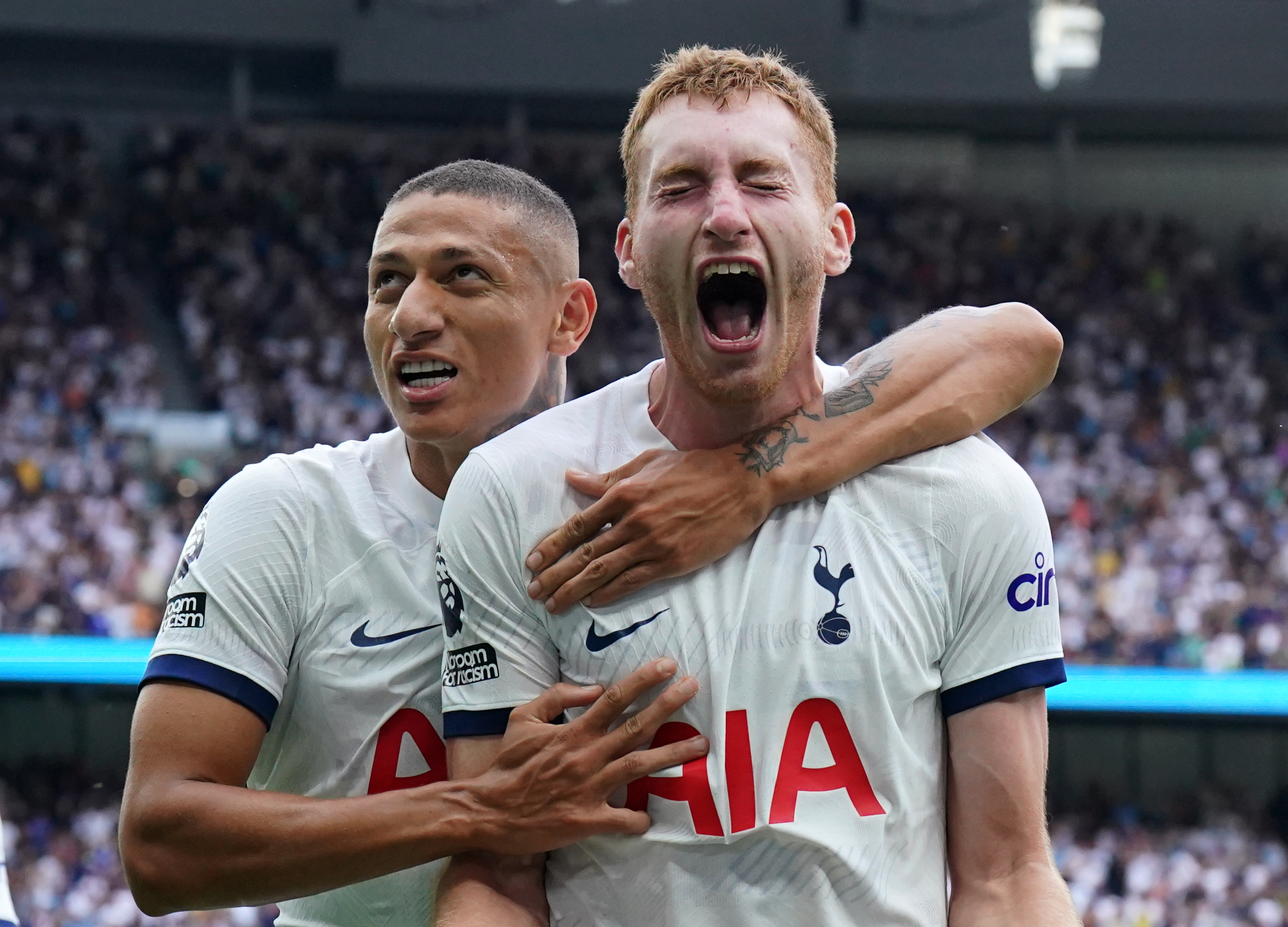 And Gunners boss Arteta highlighted their rivals' dominant form and expects them to pose a new challenge to his side.
"For sure they've had a really good start and they are in a good moment and we are too so it's a big game and we're going to have to battle the right way to win it," he added.
"They dominate the games, they win the games, they score a lot of goals and they're an attacking flowing team and they go for it so they'll bring a different approach to the game than what we've played in the league so far.
"They have a new challenge, a new opportunity, they have a new manager who is doing really well and he's managed to change the vibe around the club and with a different style too.
"So we need to be ourselves and produce the performance to beat them."
Arsenal retuned to the Champions League after six years with a midweek 4-0 win over PSV Eindhoven in Group B.
Arteta said: "For sure (the win) has to drive the energy and the belief and we have to keep doing what we're doing and understand that Sunday will be a different game that will need that same performance or even better to beat them (Tottenham) and we need to keep going."