Manchester United have a "massive" opportunity to win multiple titles this season following the return of superstar Cristiano Ronaldo, according to former Red Devils winger Jesper Olsen.
Ronaldo is back at Old Trafford after re-joining United from Serie A giants Juventus before the transfer window closed last week – the all-time leading goalscorer in men's international football signing a two-year contract with the option for a third in Manchester.
The 36-year-old won one of his five Ballon d'Or trophies with United, scoring 118 goals in 292 games across his first spell in Manchester as he clinched three Premier League titles and the Champions League – a competition he has since won four more times – before moving to Real Madrid in 2009.
Formerly a dazzling winger but now a penalty-box poacher, Ronaldo has netted 674 times across 895 club games in all competitions, averaging a goal every 108 minutes.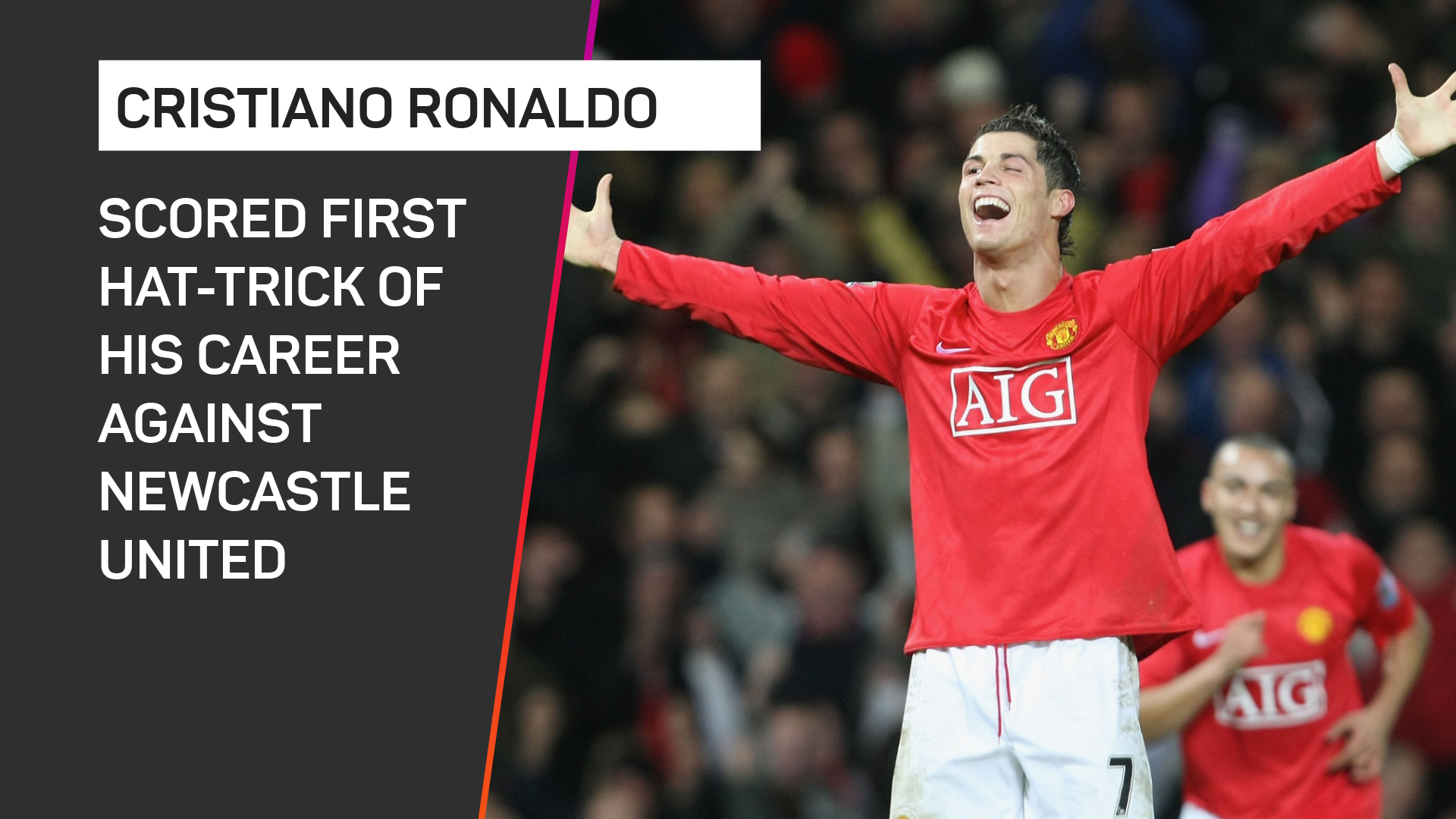 Between his entrance on the Premier League stage and his final appearance in May 2009, Frank Lampard (131) and Thierry Henry (124) were the only two to have a hand in more English top-flight goals than Ronaldo (118) – Henry (92) the only one to outscore Ronaldo's 84.
After his 12-year absence, Ronaldo – who scored the first of his 48 club hat-tricks against Newcastle United in 2008 – is in line to make his debut against the Magpies in the Premier League on Saturday, and former United winger Olsen is excited about the Portuguese's second coming.
"I think it's fantastic. It's a great way to finish his career I suppose. He is 36 now," Olsen, who won the FA Cup during his four years at United in the 1980s, told Stats Perform.
"I was doing a lot of work in Manchester at the time when he arrived, we looked after Wayne Rooney – our sports management company – I can only see the whole thing being positive.
"The stature of the guy and also the players around him getting to play with him and learn from him. Exciting for the Premier League, absolutely."
???? ????????@WesBrown24 was on hand to welcome @Cristiano back to Old Trafford — watch our special interview in full now #MUFC | #RonaldoReturns

— Manchester United (@ManUtd) September 9, 2021
Not since 2012-13 – Alex Ferguson's final season in charge – have United won the Premier League, while the Red Devils have not celebrated silverware since claiming the Europa League, EFL Cup and Community Shield in 2016-17.
United, who finished second to rivals Manchester City in the Premier League in 2020-21, surprisingly lost to Villarreal in last season's Europa League final.
Ole Gunnar Solskjaer's United have won two of their opening three league fixtures this season, ahead of Newcastle's visit to the Theatre of Dreams.
Ronaldo's last Premier League appearance was in May 2009 against Arsenal – if he faces Newcastle, it will set a new record for the longest gap between appearances in the competition's history (12 years, 118 days).
His last Premier League goal came 12 years and 124 days ago, against City in May 2009. Assuming he scores again for the Red Devils, only one player has ever had a longer gap between Premier League goals – Matt Jackson (13 years and 187 days between May 1993 and November 2006).
"It [Ronaldo's arrival] certainly hasn't made United weaker as a team. It isn't easy to win anything, we know that," Olsen continued. "We talk about Tottenham who haven't won anything for a long time. The Premier League is hard.
"The way United played last season, they got some rhythm and continuation in terms of winning matches. I think they have the spine and now the belief as well. The players seem to have settled in.
"The mixture of younger players, too. The likes of [Paul] Pogba and [Bruno] Fernandes performing well, [Edinson] Cavani coming on to score goals, [Mason] Greenwood as well. I think it's a really good mix. We know there's a lot of different competitions. It's a long season. It can only help them with that squad they have."
With United also bringing in top transfer target Jadon Sancho from Borussia Dortmund and World Cup-winning defender Raphael Varane via Real Madrid, pressure is on manager Solskjaer to deliver.
"Every year, if you play for United, you're expected to win titles – players and managers. Obviously, he came to United with a bit of experience but it's a massive club and a huge task," ex-Denmark international Olsen added.
"…It has to click but they definitely have a massive chance to not win one title but possibly a few over the next 12 months.
He's ????.

@Cristiano
#MUFC | #HereWeBelong pic.twitter.com/PyHUw8q9yy

— Manchester United (@ManUtd) September 9, 2021
"It takes time but if you look as a player, and I don't think at any stage or age, if you look around Europe, the bigger clubs you can join, United surely stands as one of those at the top.
"They have certainly been on reliant on a way of playing that suits the team. They will have a lot of ball now with the way they play. It's a lot more settled. They've done really well in terms of signings. It can take some time to settle at United, but after a long time in the wilderness I suppose, it's settled down.
"Solskjaer is very calm and very structured. He knows what he's doing with his management team. It's a very exciting season. Obviously, it all depends on the games and if you win of course."
While fans and pundits have been buoyed by United's transfer business in 2021-22, one recent signing has been left in the wilderness.
Donny Van de Beek joined from Ajax last season amid much fanfare, however the Netherlands international is yet to make an appearance this term, having made just four Premier League starts in 2020-21.
"It doesn't make sense because we all know what he did for Ajax, but there's obviously something that the way Solskjaer wants to play doesn't fit in," Olsen, who also played for Dutch giants Ajax, said. "There's no doubt that you don't become a bad player overnight.
"Maybe he is getting used to a different style and system. Sometimes it takes a while but of course there would be people watching because you don't want to go two-three years without playing when you're such an exciting player who has done so much already."