Everton manager Frank Lampard is excited to get to work with Donny van de Beek and Dele Alli, adamant the latter can rekindle his best form.
Alli signed for Everton from Tottenham on Monday, with official confirmation coming just under 12 hours after Lampard himself was revealed as their new manager, while Van de Beek arrived on loan from Manchester United having struggled for game time at Old Trafford.
England midfielder Alli has signed on what is initially a free transfer, though the fee will rise to £10million after 20 appearances and perhaps as high as £40m based on performance-related add-ons. He told Sky Sports he just wanted to be "happy playing football again" after a difficult end to his Spurs career.
Alli burst onto the scene under Mauricio Pochettino in 2015-16 and then scored 22 goals across all competitions the following season.
26 - Only @TrentAA (27), @WayneRooney (31) and @cesc4official (46) registered more Premier League assists before their 22nd birthday than @dele_official (26), whilst only five other players scored more goals before turning 22 in the competition's history than Dele (36). Toffee. pic.twitter.com/5q2H3xn8bQ

— OptaJoe (@OptaJoe) February 1, 2022
He averaged a goal every 182 minutes that campaign, following that up with 29 direct goal involvements (14 goals, 15 assists) in 2017-18.
Alli has netted only three times since the start of 2020-21, though that does not perturb Lampard.
"Dele and Donny are separate cases. I just look at the player and they're both very talented," he told a news conference. "They're both fantastic.
"I've gone up against them in different ways in the past and was very impressed. It's sometimes good to get a player who has a point to prove, they come here with a good hunger to try and show themselves, I trust in their talents and them as people.
"I watched Dele come through, fantastic player. He's had difficult times, I would make no bones about that, nor would he, but there can be so many reasons for that and my job now is to start with a fresh slate, have him in an environment that suits and supports him, but to push him and extract that player that we know is there.
"All the attributes, talent and technique are still there, and I think we're much more aware that there are many factors that can effect in life, sport, how happy you are or why it might not work in the right way.
"I just have to find the best environment for Dele. It's harder when he's such a big name and top player to do it quietly but our job is just to allow him to express his talent."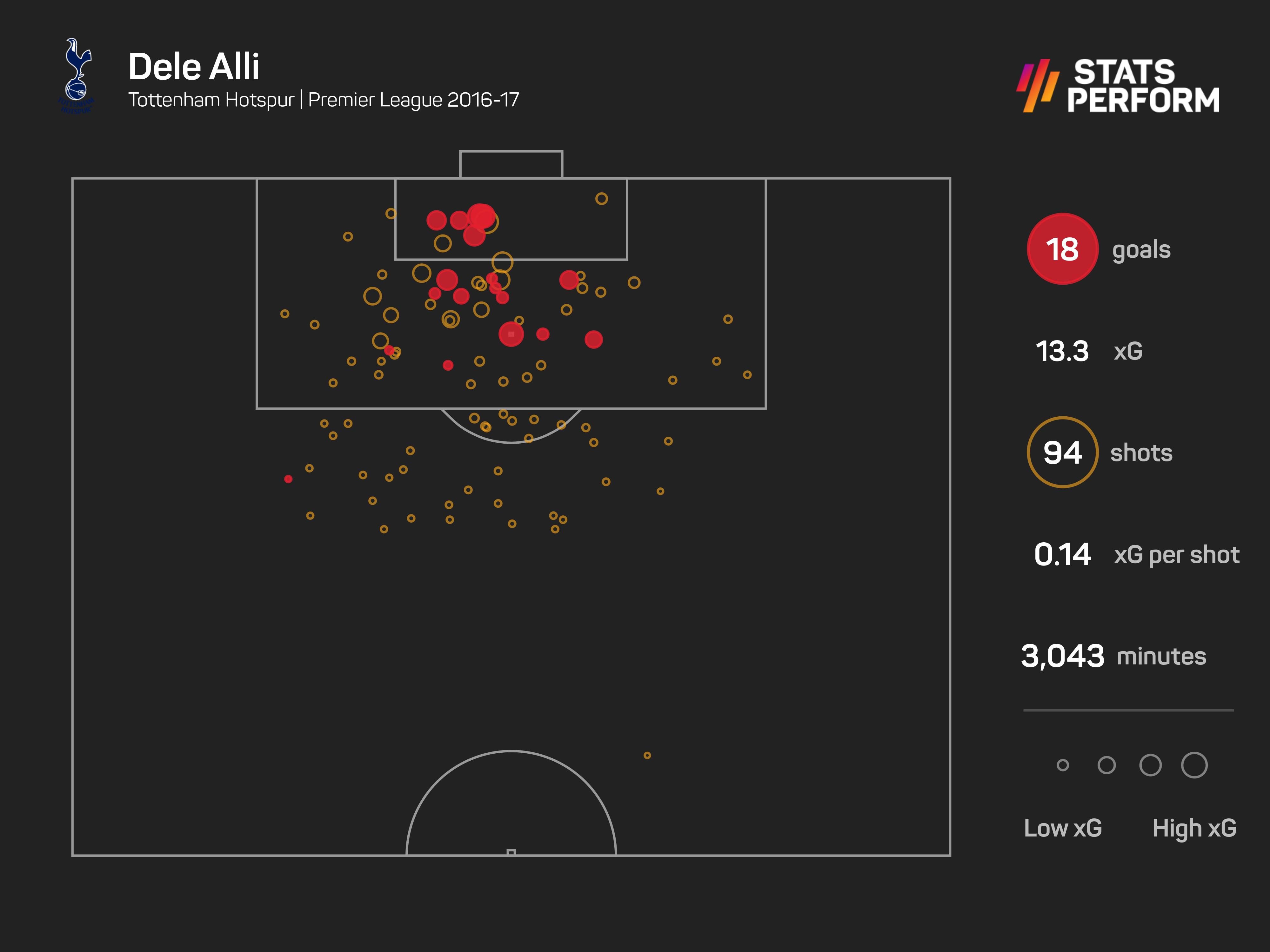 Alli emphasised that working under Lampard – Chelsea's record goalscorer – was a major draw in his move to Everton.
"I think we're different, it's an easy comparison in terms of goalscoring midfielders," Lampard replied when asked if he saw similarities in Alli's playing style to how he played.
"I think I started a bit deeper whereas Dele started in a slightly higher position, particularly in his early years [playing] off Harry Kane, but I do think he's versatile. I'm very interested to work closely with him to try and bring out the talents he has."
Neither Alli nor Van de Beek can feature for Everton in the FA Cup on Saturday, though Lampard stressed there is a clear idea of how to use both players, who both are at their best in more attacking roles.
He added: "Donny is someone who can link play, receive the ball in intelligent areas, has the confidence to receive, play and move the ball, it's a different profile of player.
"Dele also has his own versatility but we highlighted it as an area where we need an uplift. But they're players, particularly Dele as he's a permanent [signing], that we see a big future for. We had a clear idea of why we brought them both in."