Burnley goalkeeper James Trafford can take the Premier League by storm and reach the very top, according to his England Under-21 coach Joleon Lescott.
Trafford is in line for a top-flight debut on Friday against old club Manchester City, who allowed him to make the move to Turf Moor last month.
While Trafford is only 20 and has never played higher than Sky Bet League One, he starred for England during the summer to earn them European Under-21 Championship glory with a stunning stoppage-time penalty-kick save to deny Abel Ruiz in the 1-0 win over Spain.
Our new number 1⃣ pic.twitter.com/Vl3weI8TLc

— Burnley FC (@BurnleyOfficial) July 20, 2023
Lescott was part of Lee Carsley's staff for the tournament and knows the young goalkeeper from his time as loan manager at City.
TNT Sports pundit Lescott said: "James is ready for the Premier League. He is top, he is top with temperament, quality.
"I think everyone sees the quality but his temperament is he loves it, but nothing fazes him. He is not bothered by anything.
"He said it in his interview after the (Spain) game, that he knew he would save a penalty and I genuinely believe him. In no arrogant way at all, I think he is just so comfortable with his quality. He works extremely hard and is so aware of what it will take to have a top career.
"I have no doubt he will reach the very top of the game.
"Potentially he ends up back there (at Man City). But James will go on to have an exceptional career."
Asked if Trafford could make his senior debut for England soon if he impresses for Vincent Kompany's new boys, Lescott added: "Yeah, 100 per cent. Whatever he achieves, touch wood barring any unfortunate injuries, will not surprise me.
"I spoke to Vinny before they acquired him and I told him I've not seen a keeper that composed at that age, so yeah he's very good."
Former City defender Lescott is equally enthusiastic about how old team-mate Kompany will fare during his maiden campaign in the Premier League.
Kompany and Burnley took the Championship by storm last season, but they are odds-on to return back to the second tier ahead of Friday's opener.
"Vinny will be prepared and nothing Vinny does will surprise me," Lescott insisted.
"He will not leave any stone unturned. I don't think it'll be easy, but Vincent is a very impressive coach, a very impressive man, and a very fast learner.
"I'm sure he'll recognise what allows Burnley to stay in the league and try to do that to the best of his capabilities."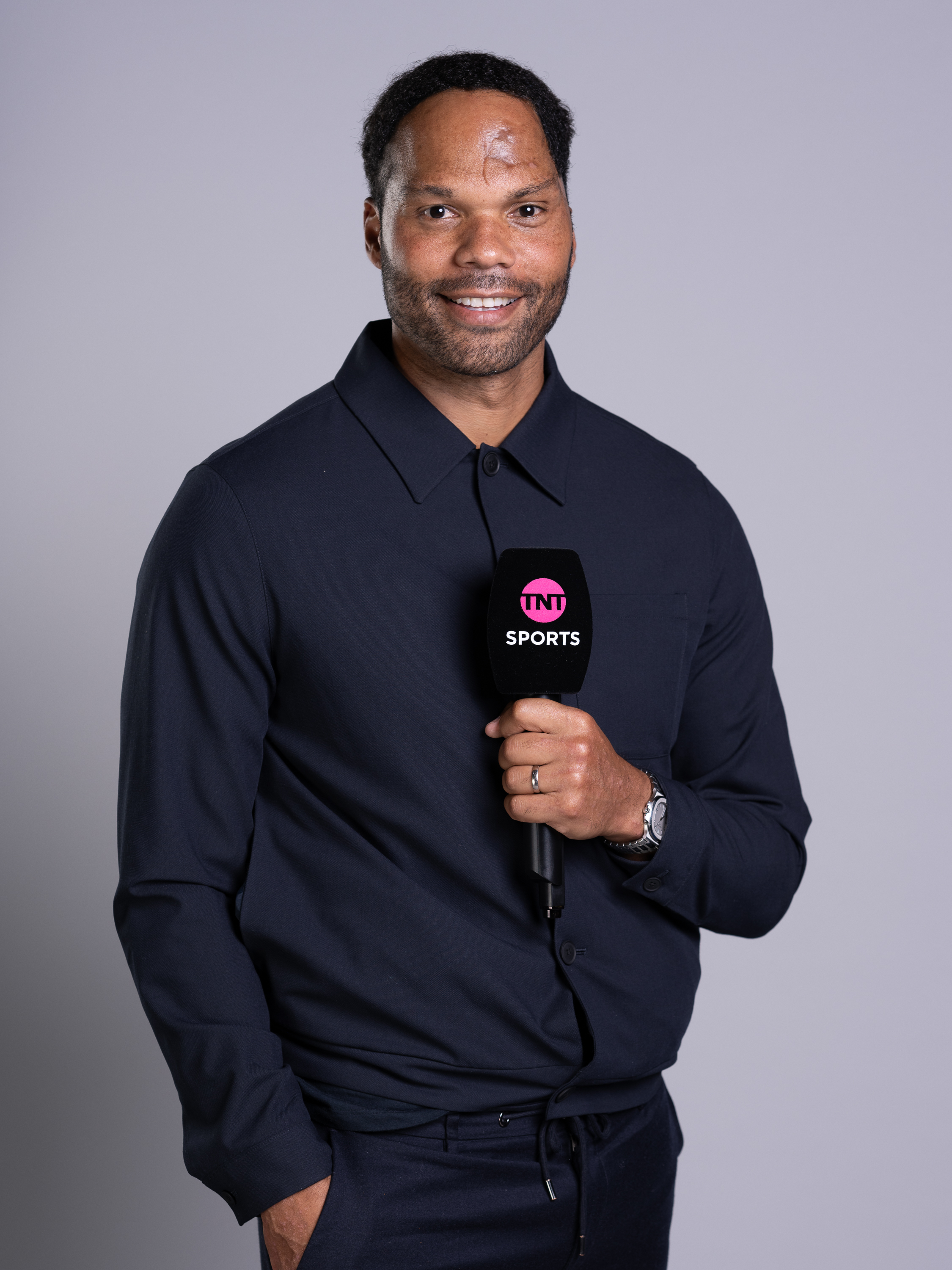 The fixture gods have not been kind to Burnley but while it does not get much tougher than hosting the Premier League champions, Lescott feels Pep Guardiola's side could struggle early on after the high of clinching the treble with a first Champions League title in June.
Lescott admitted: "I think the fact that people are just assuming they can do that again, the quadruple and treble, I think it slightly underestimates what they've achieved and how hard that is.
"That could potentially produce a slower start to the season and (other) teams are raring to go
"I'm sure they're the team to beat and everybody recognises that, but it can take a toll what they've achieved."
: TNT Sports is the ultimate home for sports fans. You can stream TNT Sports on the discovery+ app and watch on all major TV platforms. This isn't Just Sport, This is Everything. For more info visit: tntsports.co.uk