Every league seems to have those teams that just produce talent on an apparently non-stop basis, before those players inevitably get picked off by the bigger boys.
In Germany, you can't move for former Schalke or Stuttgart players. There's Lyon and Monaco in France, Athletic Bilbao and Valencia in Spain, Southampton and Aston Villa in England.
In Italy, that team is probably Fiorentina, who are in the same position once again after La Viola sold star striker Dusan Vlahovic to Juventus in a €70million deal.
Stats Perform takes a look at some of the biggest names in Italian football who made a name for themselves with the team from Tuscany, and what they went on to achieve in the game.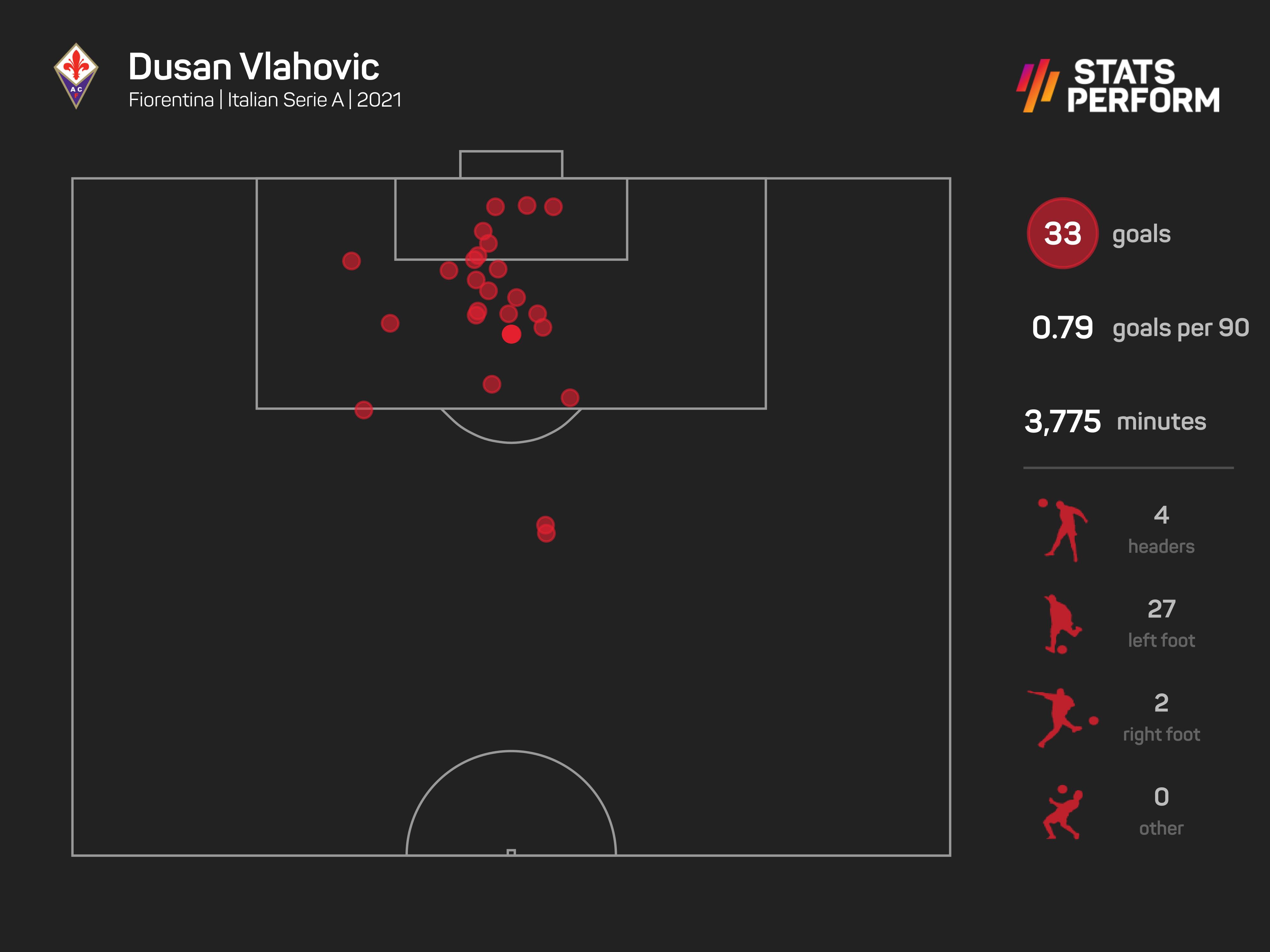 Roberto Baggio
Having begun his career at Vicenza, The Divine Ponytail's move to Fiorentina saw his star rise as he spent five impressive years in the purple shirt.
However, after he helped Fiorentina to the 1990 UEFA Cup final, only to be defeated over two ill-tempered legs by their great rivals Juventus, salt was very much rubbed into the fans' wounds as the Bianconeri paid a then world-record fee to take Baggio.
Reports claimed that fans hurled bricks, chains and Molotov cocktails at Fiorentina's headquarters, and for the two days after the transfer was announced, club president Flavio Pontello took shelter in the stadium, with 50 injuries and nine arrests recorded.
Baggio would only improve his reputation further at Juve, winning the UEFA Cup in 1993, before securing a league and cup double two years later, scoring 115 goals in 200 games across five seasons before moving to Milan, where he won another Scudetto in his first year.
After being dismissed by Fabio Capello at San Siro in 1997, Baggio had an impressive season at Bologna where he scored a personal best 22 league goals, before moving back to the city of Milan with Inter.
Things did not work out at the Nerazzurri but he still went on to enjoy four final seasons in Serie A with Brescia, where he reached double figures in each campaign before retiring in 2004.
#OnThisDay in 1986: Roberto Baggio made his Serie A debut #ForzaViola #Fiorentina pic.twitter.com/HKJ8k9ySV8

— ACF Fiorentina English (@ACFFiorentinaEN) September 21, 2020
Gabriel Batistuta
There is arguably no more iconic player in Fiorentina history. A striker who football fans of a certain vintage remember banging in goals on Sunday afternoons during the nineties.
Unlike most of the players on this list, Batistuta actually spent the majority of his career at Fiorentina, staying for nine years before his big-money move to Roma.
The man affectionately known as 'Batigol' remains the club's record goalscorer with 159 goals in 198 games, though it does help his record that people like Vlahovic are usually sold before they can get anywhere near that total.
Though he had won a Coppa Italia, Batistuta wanted a Scudetto and moved to Roma in 2000 in order to get it. It was the highest fee ever paid for a player over the age of 30, a record which stood until Leonardo Bonucci moved to Milan from Juventus in 2017.
It seemed like a justified move when Batistuta scored 20 goals, including netting against his former club, on the way to winning the title in his first season in the Italian capital, but was unable to reach those heights again, scoring just 11 over the following season and a half before a loan move to Inter.
Rui Costa
The Portuguese maestro had made a name for himself at Benfica before moving to Italy in 1994 and making 230 appearances in seven years with La Viola, winning two Coppa Italia titles.
However, like Batistuta, Rui Costa was moved on for big money to try and help the club's finances, ending up at Milan for a then club-record fee of around £35m.
Rui Costa spent five years at San Siro where he won six trophies, including the Champions League in 2003 and Scudetto a year later. He moved back to Benfica in 2006 after the emergence of Kaka saw his minutes reduced.
Batigol, Rui Costa... you name them! pic.twitter.com/Zsc4eNtIfs

— ACF Fiorentina English (@ACFFiorentinaEN) September 18, 2020
Federico Bernardeschi
Bernardeschi came through the youth ranks at Fiorentina, with big things expected of him as he burst onto the scene after an impressive loan at Crotone in Serie B in the 2013-14 season.
During three years in the first team, Bernardeschi scored 23 goals in 93 games and registered 11 assists, which unfortunately for Viola fans saw old enemies Juve come swooping in again.
He has claimed three Serie A titles and two Coppa Italia trophies in Turin, as well as being a part of the Italy squad that won the rescheduled Euro 2020 last year.
Bernardeschi, who has scored just 11 times in 170 games for Juve, largely remains a squad player under Massimiliano Allegri, in part because of this next man...
Federico Chiesa
Another Fiorentina youth product, Chiesa had all eyes on him as soon as he broke through due to being the son of former Viola and Italy striker Enrico Chiesa.
Chiesa Jr made his first-team debut, somewhat ironically, against Juve at the age of 18, and over the next couple of years began to establish himself as the potential future of the club.
More suited to playing out wide than his father, who was a traditional central striker, Chiesa's managed 34 goals and 19 assists in 153 games at Fiorentina but it his tenacity, pace and skill that sets him apart.
That was enough to tempt – yes, you guessed it – Juve to come along and take him on a two-year loan, with an obligation to make it permanent at the end of the current campaign.
Chiesa had an impressive first season at Juve, including scoring the winning goal in the Coppa Italia final against Atalanta, before starring for Italy in their successful Euro 2020 campaign, scoring twice in seven appearances and making the team of the tournament.
He started 2021-22 in sharp form, only for a serious knee injury to end his season early.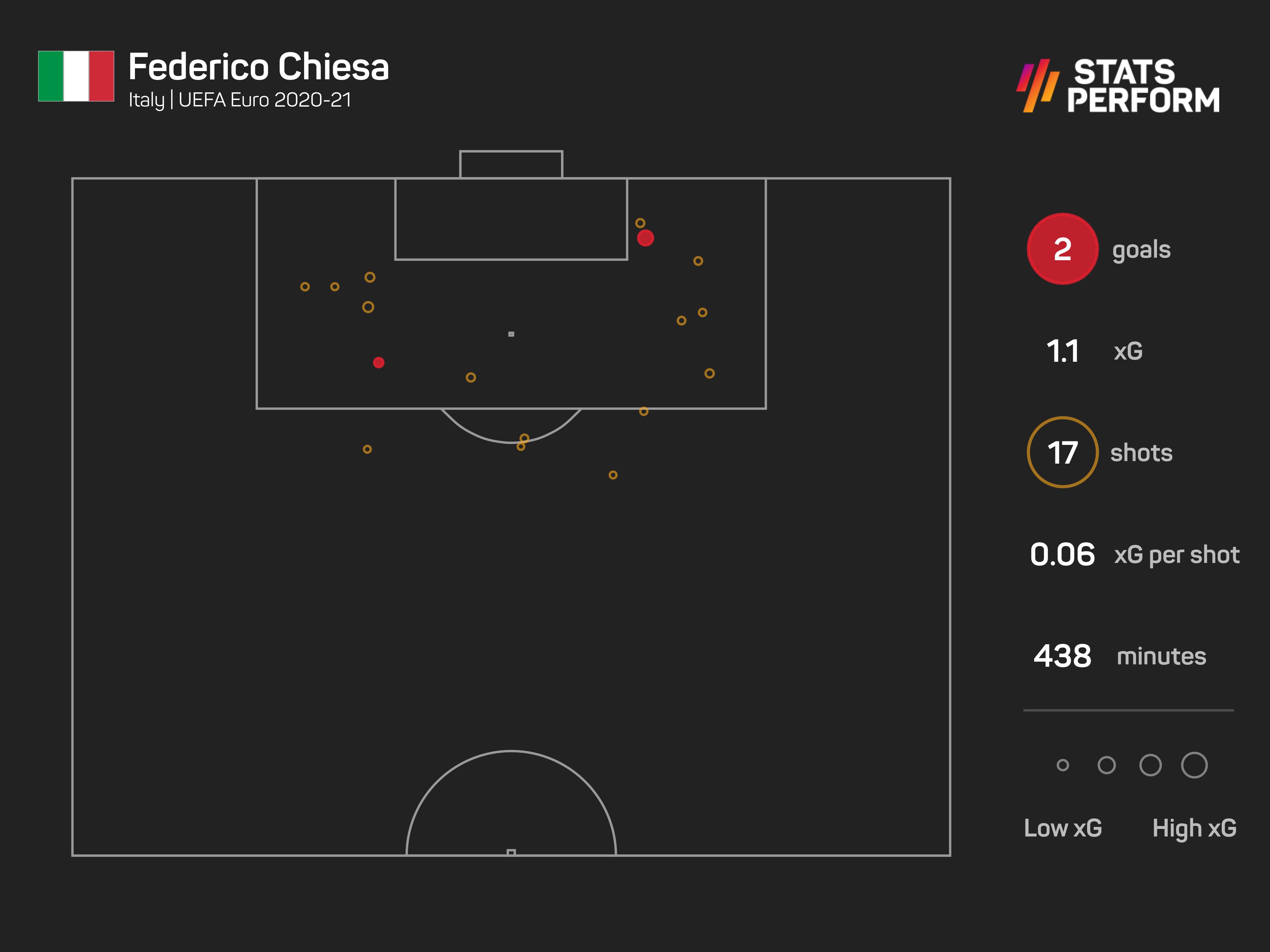 There also must be honourable mentions for the likes of Luca Toni, whose emergence at Fiorentina earned him a lucrative move to Bayern Munich, and Francesco Toldo - he was sold to Inter at the same time that Costa was packed off to Milan to ease club debts.
Juan Cuadrado (now at Juventus) and Marcos Alonso were both sold to Chelsea for decent money two years apart, while Felipe Melo (Juventus), Stevan Jovetic (Manchester City) and Matias Vecino (Inter) continued Fiorentina's philosophy of buying low and selling high.
The path well-trodden out of the Stadio Artemio Franchi has often led to bigger and better things, and that bodes well for Vlahovic now that it appears he will be the next in line.
He seems to have all the tools to be the star striker this current, rather dour, edition of the Bianconeri require. Indeed, Vlahovic's 33 goals in Serie A last season matched the record set by Cristiano Ronaldo at Juve in 2020.
It might be tough to take (again) for Viola fans, but if history is anything to go by, their next hero won't be far away.
Of course, he'll probably also sign for Juve eventually, but that will just be a case of crossing the Ponte Vecchio when they come to it.