England goalkeeper Mary Earps hailed "mastermind" Sarina Wiegman whose system switch-up stirred the Lionesses to life and ensured they launched themselves into the World Cup's knockout phase with a perfect record.
Wiegman's move from a 4-3-3 to a 3-5-2 formation in the absence of injured midfielder Keira Walsh inspired a 6-1 victory over China to conclude the group stage and set up a last-16 meeting with Nigeria in Brisbane.
And there was more hopeful news for Lionesses fans on Friday morning after it was revealed Walsh stepped up her recovery from the knee injury she sustained against Denmark, and was following an individual programme whilst her 22 team-mates trained together at the Central Coast Stadium.
22 players are out for training today at Central Coast Stadium.

Keira Walsh is also at the venue, following an individual training programme as she continues her rehabilitation. pic.twitter.com/4JooDN90w3

— Lionesses (@Lionesses) August 4, 2023
Asked if the new system had been in the works for a while, Earps replied: "No, not really, I mean obviously Sarina is the mastermind behind all the tactics and the formations, so yes, we just do as we're told, we get in formation, do our job to the best of our ability and it paid off for us."
The European champions, ranked fourth in the world, got off to a much nervier campaign than most expected after eking out a 1-0 win against Haiti, 49 places below them, while Lauren James' first goal in a World Cup was the only scored by either side as England beat Denmark.
Tuesday's China encounter saw the Lionesses turn over a new leaf as the attack came alive with five different goalscorers, including a brace for Chelsea's James.
Earps agreed England were growing into the tournament, saying: "The proof is in the pudding. The proof is what happens come game day, and the most important thing is that we've won three out of three.
Three days until we go again pic.twitter.com/z6oiUPPzGW

— Lionesses (@Lionesses) August 4, 2023
"I know that maybe the results haven't been as maybe people would have wanted, but we're playing at a World Cup at the end of the day.
"This is the creme de la creme, this is the top, so I think that we know what we're capable of, we're just focused on one game at a time and getting the job done. So yes, that's what we did."
Whether Walsh will feature again in this World Cup is still up in the air, but in her absence, England and Wiegman have added unpredictability to their arsenal of weapons, unlocking the ability not just to dominate but also discombobulate their future opponents.
Should the Lionesses get the job done against 40th-ranked Nigeria on Monday it will be one of Colombia or Jamaica in a Sydney quarter-final, a test England at least on paper look perfectly primed to pass.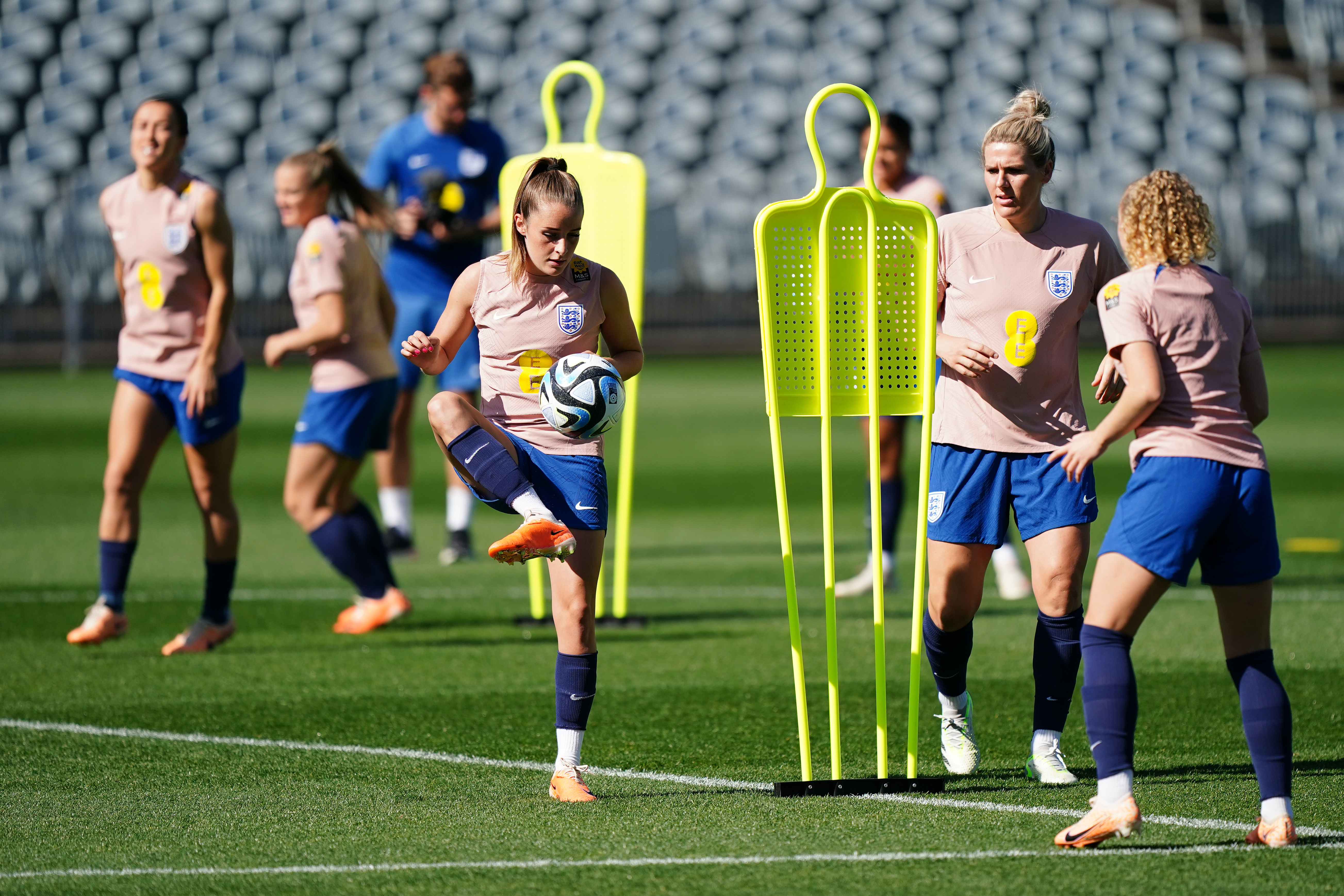 A place in the final four could see them face debutants Morocco, defying the odds ranked 72nd in the world, tournament co-hosts Australia or a formidable French side who sit only one place below them in FIFA's rankings.
Earps feels England are capable of beating them all.
She added: "I don't think we fear anyone in general anyway. I think our qualities have shown through in however many months and years we've been playing together, so I think we're in a good spot.
"As long as we're keeping the wins on the board, then no complaints here."