England and Arsenal defender Leah Williamson has said she "is more focused than ever to be back on the pitch" after being made an OBE at Windsor Castle.
Williamson was forced to miss this summer's World Cup, where the Lionesses finished runners-up, after rupturing her anterior cruciate ligament in April.
The 26-year-old, who captained the Lionesses to the European Championship title last summer, told the PA news agency: "I've made some good steps. I'm running again now. We are in a great place.
"Days like today I can celebrate them properly with my family but I am more focused than ever to be back on the pitch."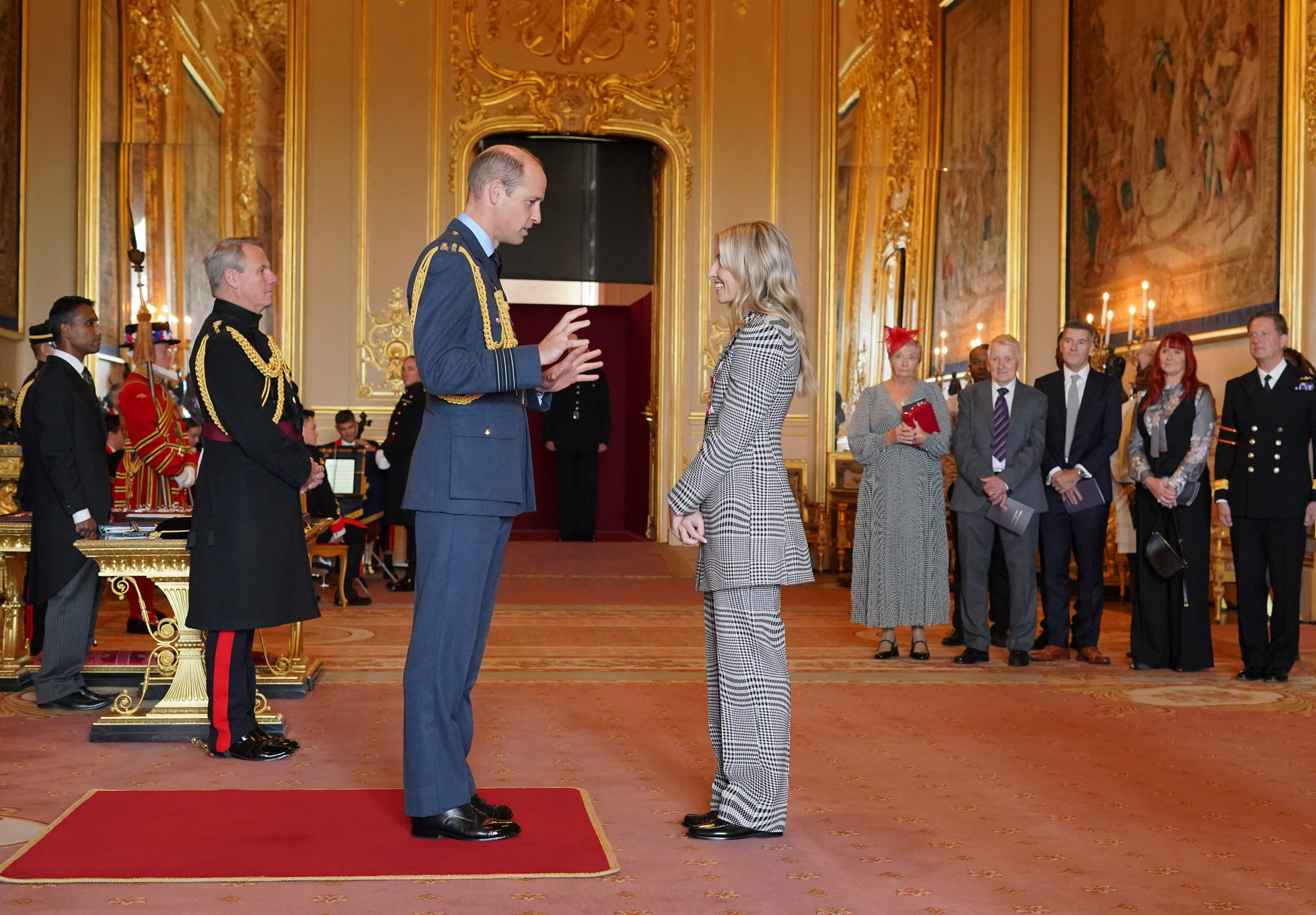 Williamson said she could feel like "a new signing for my team" when she returns from injury.
She said she had "a bit of a catch up" with the Prince of Wales after recently seeing him at a United Nations summit in New York.
Williamson became the first England women's footballer to address the United Nations when she spoke at the Sustainability Development Goals Summit.
She said she has spoken to the Prince recently about making "my game grow" and how the women's game can be integrated with men's football.
When asked about speaking at the United Nations summit, she said: "We have made so much impact on the pitch and it's obviously important we do that off the pitch as well.
"There were a lot of things I'd spoken to people about and that I really wanted to give my time to and I've been able to do that while I've been injured.
"It's not my preferred choice, I'd love to have shin pads and boots on on the pitch but while I'm not out (there) I want to still try and have an impact and do what we do just in a different way."
Williamson said she hopes women's football "continues to shift" and there are more games at big stadiums so "we have a chance to prove that the game belongs there".
But she warned women's footballers are "running ourselves into the ground to try and compete" because of a busy schedule.
She said: "I think everybody wants to protect their bit of the game but ultimately something has to give in the end and I had team-mates this year that after a World Cup final had five days off.
"It's not acceptable. It's not favourable to the players, and ultimately, we're the only ones that lose out. It's our bodies on the line."