Real Madrid coach Carlo Ancelotti insists only a top-drawer performance from his players will suffice if they are to overcome Osasuna on Saturday.
Los Blancos top LaLiga with seven wins and one defeat from their opening eight games, one point above their bitter rivals Barcelona.
Osasuna are the visitors on Saturday, with the team from Pamplona unbeaten on their last two encounters at the Santiago Bernabeu, and Italian coach Ancelotti knows Real cannot afford to have an off-day.
¡Nuestros convocados para el partido @Osasuna! #RealMadridOsasuna pic.twitter.com/g0EXEn2oEu

— Real Madrid C.F. (@realmadrid) October 6, 2023
"We want to finish (the period heading into the international break) well, taking into account that Osasuna is a difficult rival and has always played good games here," he told a press conference.
"Plus, we haven't beaten them the last two times. We have to be at our best to get the three points.
"We will try to play well and play fast football, with intensity, to find offensive solutions as soon as possible.
"Osasuna is a team that defends very well and will try to throw us off to hurt us. We must attack with intelligence and avoid risks behind."
This is what the #LALIGAEASPORTS standings look like ahead of MD9…

Will there be any surprises this weekend? pic.twitter.com/shBhWvsERA

— LALIGA English (@LaLigaEN) October 6, 2023
Real recovered from losing 3-1 in the Madrid derby to Atletico on September 24 to record three straight wins in all competitions, including a 3-2 away victory at Napoli in the Champions League on Tuesday.
Ancelotti said Austrian defender David Alaba was not fit to return due to an adductor problem.
"We have the option of (Ferland) Mendy or (Aurelien) Tchouameni . We will adapt well and defensive work depends on the team, not on individuals," Ancelotti added.
"We have tested Tchouameni in these two days of training and he has a defensive attitude – he is good in duels and heading. Mendy is a defender and is used to playing on the backline."
Ancelotti said Brazilian forward Vinicius Junior was "happy to play" despite his appearance in court in Valencia this week to testify against three fans accused of racially abusing him.
The Italian said he did not think Croatian playmaker Luka Modric was considering leaving the club in January.
"He thinks he is an important player and so do we," Ancelotti said.
"He is going to be very important this season and we are happy with him. I speak with Modric every day and he continues to maintain high motivation and enthusiasm to contribute something to the team.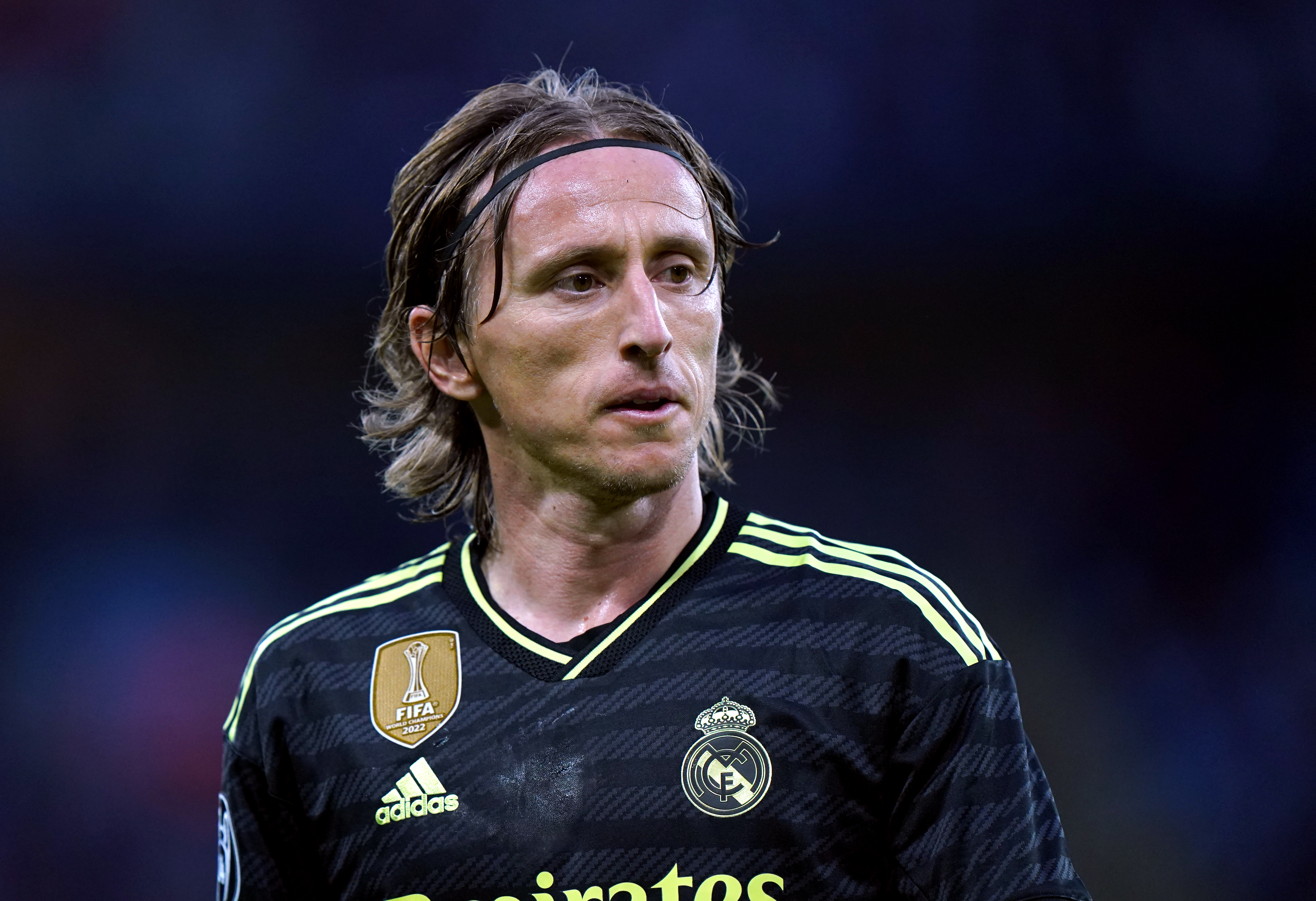 "What he brings to the locker room no one can bring. He has charisma and is important even when he doesn't play. That he does not play affects him and all of us who love Modric . He played 30 minutes in Naples and that means a lot to us."
Osasuna coach Jagoba Arrasate said his team would have to "roll up their sleeves and get together".
"We are going to be defending for a long time, we are going to be subdued, and we have to have a good defensive organisation, we have to be forceful and we need our goalkeeper to be good," he said.
"All that is clear, but we also need to let go, have the ball, make them run backwards so that the game has two directions, not just one."