England enter the World Cup at their lowest ebb yet because of the most lopsided draw in the tournament's history they still have hope of reaching the quarter-finals.
A disastrous build-up has seen the on-field decline evident since Japan 2019 accelerate, the influential Owen Farrell and Billy Vunipola banned for dangerous tackles and injuries sweep through a squad of which so little is now expected.
Of the original 33 players selected for France, Anthony Watson and Jack van Poortvliet have withdrawn with calf and ankle injuries, while doubts hover over other front line stars such as Tom Curry, Kyle Sinckler and Elliot Daly.
The final indignity was inflicted through a 30-22 loss to Fiji – England's first ever defeat to a current tier-two nation – as part of a run that has produced a solitary victory in six Tests.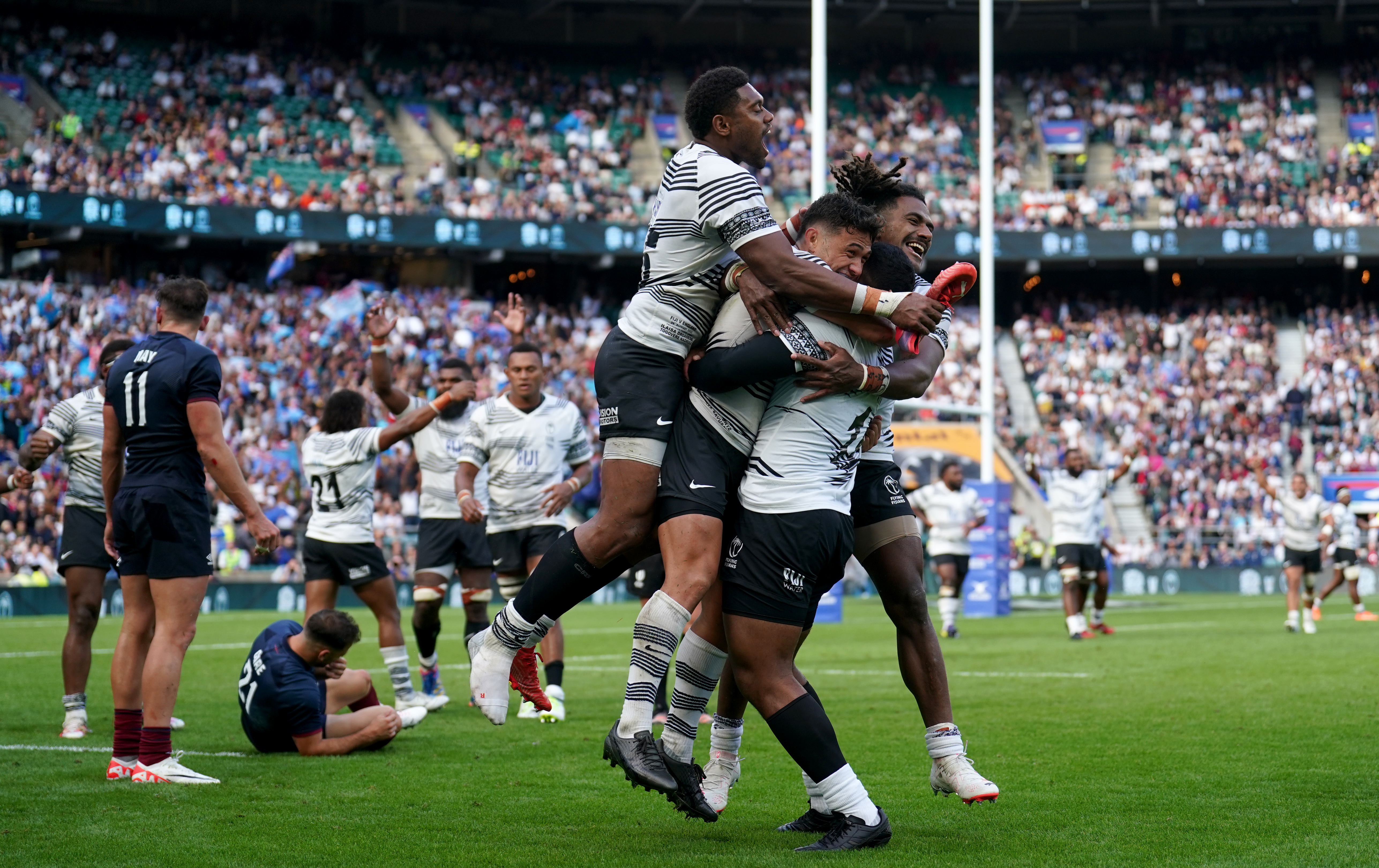 The sinking ship that Steve Borthwick inherited in December has now been run aground and after just nine matches in charge concerns are being raised over his management team.
While fans respond to the malaise with a mixture of apathy and fury, England's under pressure head coach takes comfort from knowing that some of the problems are a hangover from the Eddie Jones era – and that statistically they have already had their share of misfortune on some fronts.
"Understanding there are going to be certain times when there are setbacks is part of the sport at this level. We understand this has not been a clear process of a four-year cycle to get to this point," Borthwick said.
"I have no doubt there are going to be more injuries – for every team. We have gone through our time of having bangs and bruises, we have gone through our time of having a couple of disciplinary processes.
"Every team is going to go through it, and if I could choose my time to go through it, it would probably be now rather than when we're out in France.
"In terms of performances there have been aspects that have developed. If we go back to not that long ago we were talking about a team that didn't rank high in the world rankings in any particular aspect of the game."
For all the despair of recent weeks, the rugby gods have smiled on England by placing them in the World Cup's easiest group alongside Argentina, Japan, Chile and Samoa.
The Pumas stormed Twickenham in the autumn and are favourites to clinch a seismic opener in Marseille on September 9, but even allowing for their current situation Borthwick's men should successfully negotiate their remaining Pool D rivals.
Japan are not the daredevil force of four years ago, Chile are ranked 22 in the world and Samoa are dangerous but are hindered by the same kind of historic shortcomings that once held Fiji back.
If they reach the quarter-finals – and it would be the darkest of days at Twickenham if they failed to – then they would face Wales, Australia or Fiji, each of whom would be formidable opponents for this English vintage but are also beatable.
And so, despite entering the World Cup in their joint lowest rankings position of eighth, one of the least potent sides to have left these shores could creep into the semi-finals.
The 2007 tournament which England started abysmally only to reach the final will be invoked to add to the glimmer of hope provided by the draw, but whatever transpires fans should buckle up for a bumpy ride.