Pam Shriver says Serena Williams has built an "all-time great legacy" in tennis and expressed her relief that the legendary American will make her comeback at Wimbledon.
Williams has 23 grand slam singles titles to her name and is just one short of Margaret Court's all-time record as the 40-year prepares to return to The All England Club as a wildcard.
She has not played a singles match since suffering an ankle injury in last year's Wimbledon opener against Aliaksandra Sasnovich.
Seven-time Wimbledon singles champion Williams will face world number 113 Harmony Tan in the first round on Tuesday, hoping to prove doubters wrong once again.
Three years ago, Williams became the oldest player to reach the singles final at SW19 and in 2016 she became the oldest champion when she beat Angelique Kerber.
Shriver, who reached the last four at Wimbledon in 1981, 1987 and 1988, cannot wait to see Williams back on court at the grass-court major.
Serena has her on number 24 #Wimbledon | @serenawilliams pic.twitter.com/X1LRyc9LVj

— Wimbledon (@Wimbledon) June 25, 2022
"It's fantastic. I mean a month ago, I said it in interviews during Paris [the French Open], it just didn't look likely, there were no signs that were pointing towards her coming back," Shriver told Stats Perform.
"She hadn't posted anything of her workouts, never said anything about it. She'd sort of hinted at it sort of playful way like with a post with Aaron Rodgers, one of our best quarterbacks here.
"And she had sort of put it out there that she was going to play Wimbledon, but then it was like, okay, but who are you working with? Where are you practising? How much are you? Or how much time are you putting into it?
"You're going to go 12 months without a singles match and just rock up at Wimbledon. But it is great news that our last sighting of Serena on the tennis court isn't her limping off Centre Court last year midway through a first set."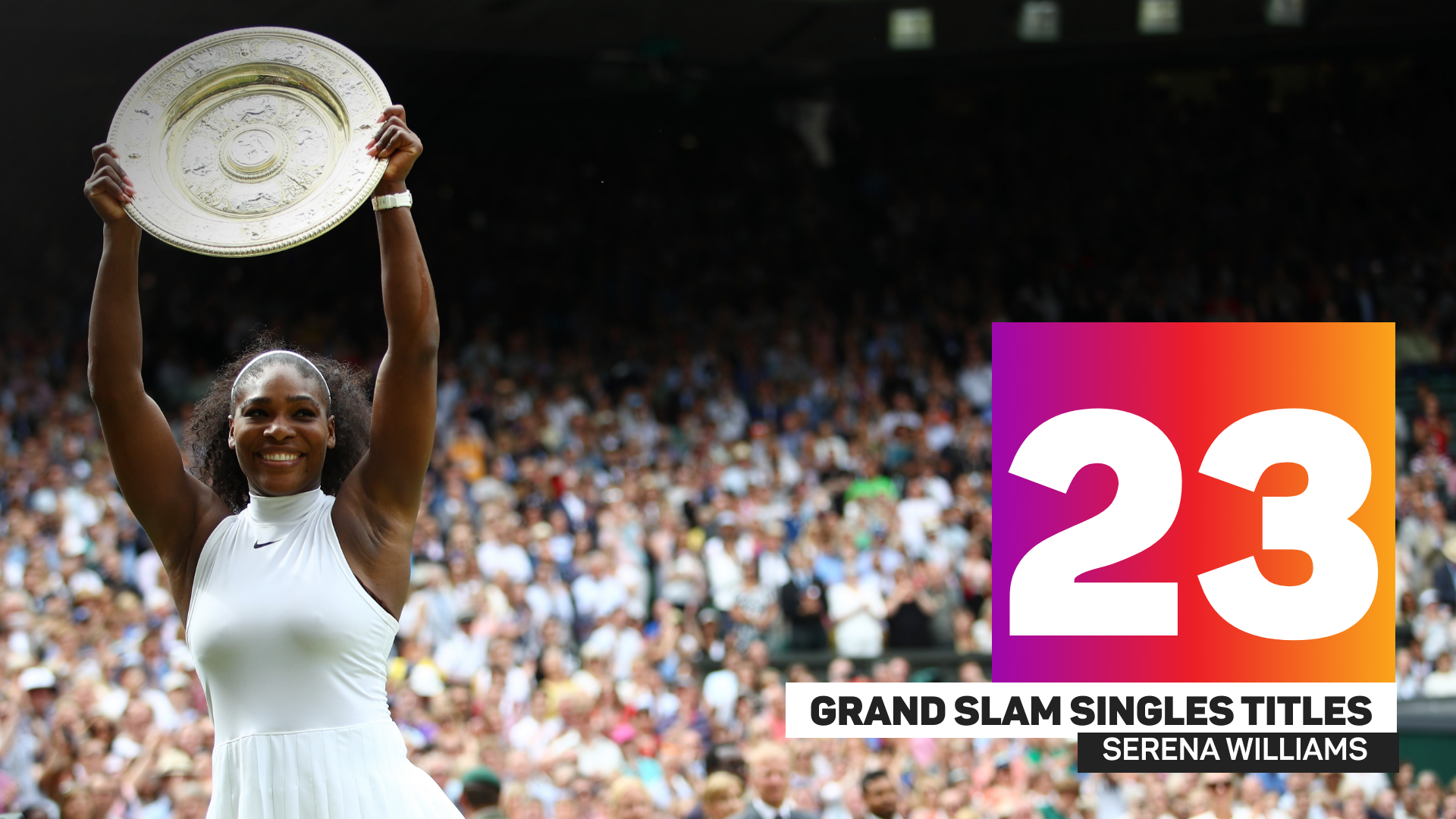 Williams' first major title came 23 years ago at the US Open and Shriver has hailed her compatriot's astonishing longevity.
"It's an all-time great legacy, starting in 1999 when she won her first major as a 17-year-old at the US Open, upsetting [Martina] Hingis on Arthur Ashe Court," she added.
"She was the first of the Williams sisters to win a singles major. She's been making history since the late 1990s.
"She is now entering her fourth decade of trying to make history on the court and I think it's been exciting to have watched most of it.
"[There are] little things that are so impressive, her Olympic record, incredible. The way she won the gold medal in London in 2012 was as dominant a performance I've ever seen on a foreign tennis court.
"She and Venus are 14-0 in major doubles finals. So look, if you compare her numbers to Martina Navratilova's numbers, tournament wins-wise, then Martina blows Serena away.
"But that was back in an era where the intent was to play a lot more and there was more of an emphasis placed on tour titles. During Serena's 20-odd-year career, the emphasis the entire time has been on how many majors can you win. And that's what she's been focused on, especially in the last 10 years."