British teenager Emma Raducanu has revealed it "felt like the hardest thing in the world" to abandon her Wimbledon fourth-round clash with Ajla Tomljanovic.
The 18-year-old grand slam rookie, ranked 338th in the world, pulled out of that match on Monday evening when trailing 6-4 3-0, calling for treatment initially and sobbing in her seat before retreating inside.
Now Raducanu has confirmed she was struggling with her breathing and dizziness, saying she was advised to call it a day by medical experts.
Wimbledon legend John McEnroe faced criticism for suggesting on the BBC that "it just got a little bit too much" for Raducanu.
"How much can players handle?" McEnroe asked. "It makes you look at the guys that have been around and the girls for so long – how well they can handle it. Hopefully she'll learn from this experience."
Raducanu did not mention McEnroe's comments in a statement she issued on social media, where she addressed the circumstances of her exit from the tournament.
Tomljanovic said after the match that McEnroe's remarks were "definitely harsh"; however, Raducanu appeared to share a similar verdict to the American men's tour great, saying that the Wimbledon experience "caught up with me".
"Hi guys, I wanted to let everyone know that I am feeling much better," Raducanu wrote.
"First up, I want to congratulate Ajla on an incredible performance and I'm sorry our match ended the way it did. I was playing the best tennis of my life in front of an amazing crowd this week and I think the whole experience caught up with me.
"At the end of the first set, after some super intense rallies, I started to breathe heavily and felt dizzy. The medical team advised me not to continue and, although it felt like the hardest thing in the world not to be able to finish my Wimbledon on the court, I was not well enough to carry on."
She added: "Last night will go a long way to helping me learn what it takes to perform at the top. I will cherish everything we have achieved together this week and come back stronger! Can't wait to see what's next on my journey."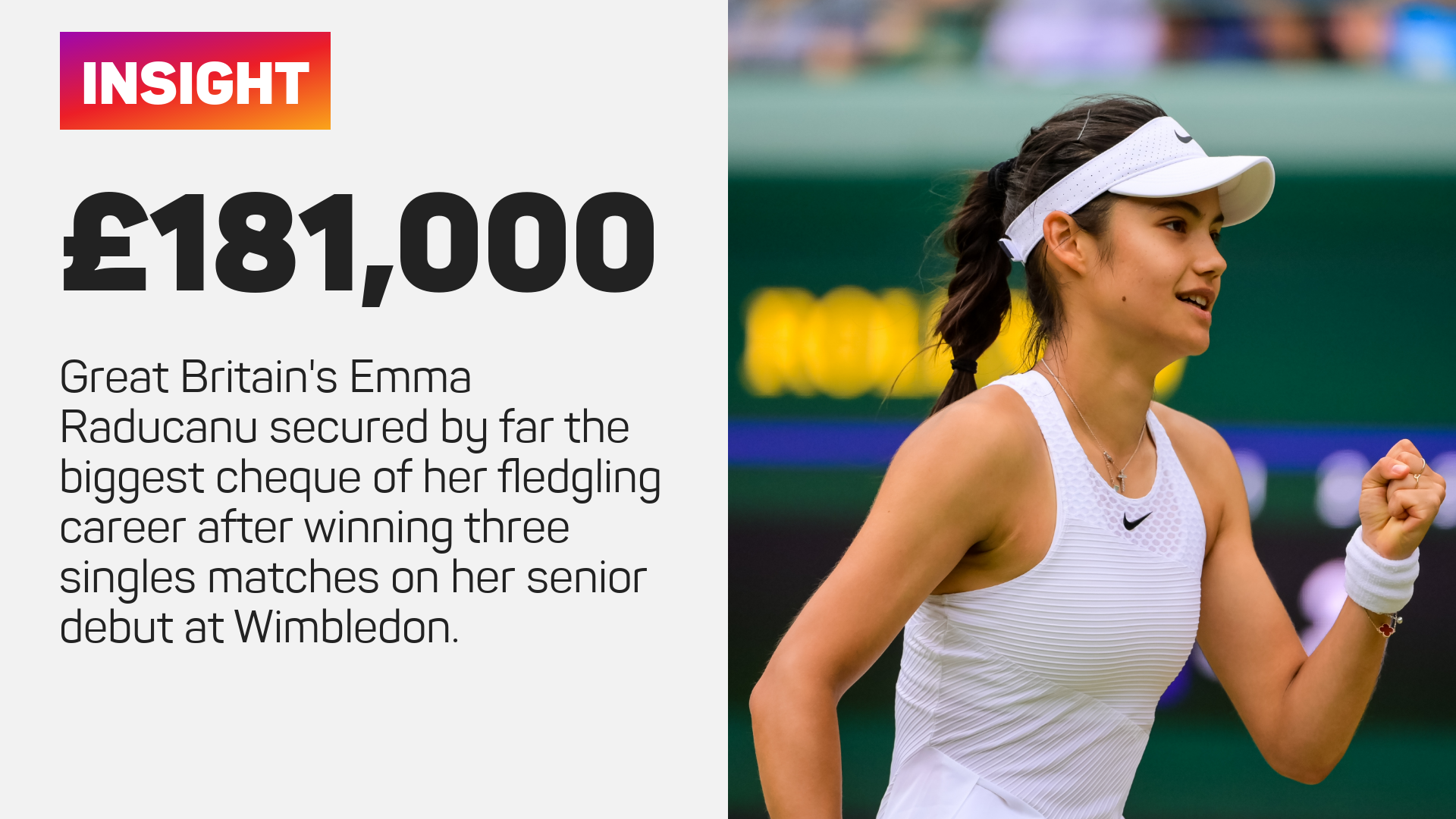 Raducanu also spoke to the BBC about the sudden end to her campaign, saying she was "glad to have recovered this quickly".
Speaking of the moment when her health took a turn for the worse on Court One, she said: "I found it very difficult to regulate my breathing. It was emphasised by some very long rallies we had towards the end of the first set, which made it tough to keep my composure and breathing in check.
"The beginning of the second set was when I struggled with it the most and when I called the trainer. I don't know what caused it. I think it was a combination of everything that has gone on behind the scenes in the last week, accumulation of the excitement, the buzz. Next time, hopefully, I'll be better prepared."