Christ Tshiunza admits he is "living a dream" as he prepares to make his Rugby World Cup debut for Wales.
Tshiunza's journey has taken him from his birthplace – Kinshasa in the Democratic Republic of the Congo – to Exeter Chiefs, via Whitchurch High School in Cardiff after he and his family left a country rife with civil war 13 years ago.
To have now arrived at a World Cup just eight months after his 21st birthday underlines a searing rate of progress on the rugby pitch.
University of Exeter Exeter Chiefs International Honours 󠁧󠁢󠁷󠁬󠁳󠁿

Congratulations to Daf & Christ, who line up together in the second-row for @WelshRugbyUnion as they take on @PortugalRugby

A proud day for our club and this pathway#JointheJourney | @ExeterUniRFC | #RWC23

— Exeter Chiefs (@ExeterChiefs) September 13, 2023
Tshiunza will make his first appearance in the tournament against Portugal on Saturday, when he will be partnered in the second-row by his Exeter colleague Dafydd Jenkins.
"It is very surreal, considering in 2010 I didn't even know what rugby was," Tshiunza said.
"I was with Mason (Wales centre Mason Grady) four years ago, we were going to a Wales Under-18s tournament in South Africa and we were just saying it would be class to be at the next World Cup, and now we are here.
"I feel like I am living a dream at the moment, so after all of this we will look back and think 'wow, that was really good'. I am just happy to be here and I am trying to enjoy every moment so far.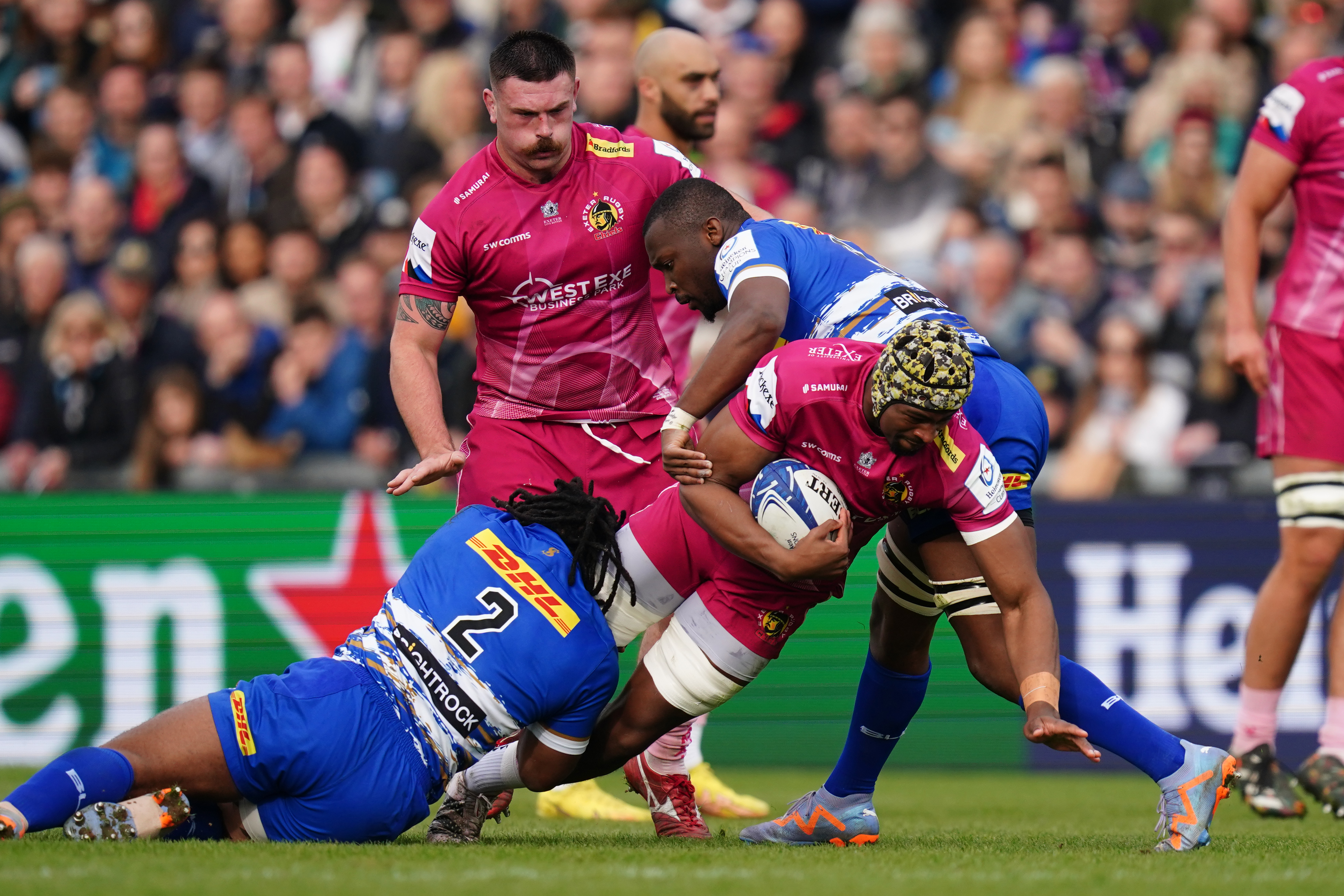 "We (Jenkins and Tshiunza) are room-mates as well, and sometimes we just like lay in bed and look over at each other and say 'what are we doing here, to be 20 years old, what have we done to deserve this?'
"It is still very surreal at the moment, but after this tournament we will look back and be glad we did it together.
"A year ago if we said we are definitely going to come to the World Cup, no-one would have believed us.
"We are all really grateful for the opportunity we have been given. It is an opportunity to play on the biggest rugby stage, we have all got to take this opportunity with both hands."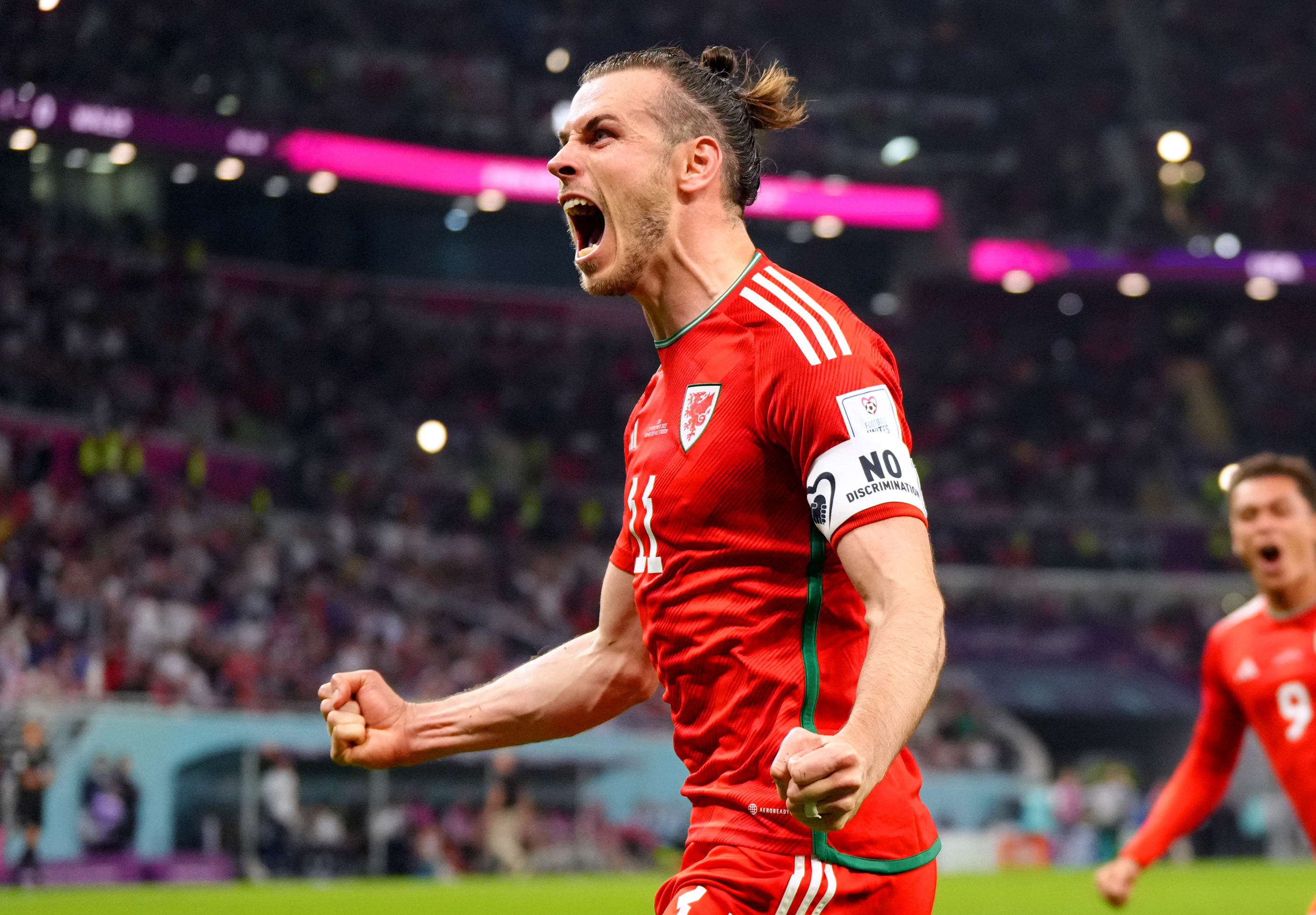 While at school in Cardiff – fellow Whitchurch past pupils included Gareth Bale, Sam Warburton and Geraint Thomas – 6ft 6in Tshiunza excelled at other sports, including high jump.
And school memories, the people who taught him and guided him, in addition to his family and friends, will be recounted when he sings the Welsh national anthem on Saturday at Stade de Nice.
"At the time when you are younger you don't realise how little things like that shape you as a player later on," he added.
"Stuff like high jumps, I didn't know that was going to help me with my lineout because I wasn't playing rugby properly at the time.
"Throughout the years you look back and all the explosive lineout stuff maybe comes from the little stuff I did when I was younger.
"It is what I say to boys my age that haven't really kicked on that everything they are doing now, and everything they did a few years ago is going to help them down the line. They just don't know it yet.
"I started playing rugby a bit later on, in school, and if it wasn't for the people I met in school I probably wouldn't be here now.
Wonderful moment as Christ Tshiunza hugs Steve Williams of Whitchurch High School who has played a big part in this 19year old's journey to a Senior Welsh cap. 󠁧󠁢󠁷󠁬󠁳󠁿󠁧󠁢󠁷󠁬󠁳󠁿 pic.twitter.com/atm8kEZ7DT

— Alun Carter (@AlunCarter1) November 15, 2021
"When I sing the anthem I will think about the people who helped me along the way, my school friends I started playing with, my school coach Steve Williams, he took me under his wing.
"My family that come to the current games now, they haven't got a clue, they are like 'where's Christ, where's Christ? Oh, good job, you did something well today'.
"They don't know the rules, but I am glad they can come and support."