Serena Williams' former coach Rick Macci does not foresee a dream US Open triumph for the retiring legend, but believes the Flushing Meadows crowd could help her enjoy a strong run.
Williams, who announced she was "evolving away" from tennis earlier this month, will begin her final US Open campaign against Danka Kovinic on Monday.
While the 40-year-old's tally of 23 grand slam titles is the most of any player in the Open Era (since 1968), she remains one victory short of Margaret Court's all-time record of 24. 
But Macci, who coached both Williams and older sister Venus at the beginning of their trophy-laden careers, struggles to see her adding one final title before signing off.
"They asked me can Serena Williams win the US Open and I said she already has, six times," Macci told Stats Perform. 
"Can she? It's highly unlikely simply because people aren't afraid of her, the movement and confidence aren't like it was because she hasn't played, she hasn't played that much in the last year and you need to play to get your footwork and stamina. 
"The fighting spirit, the Compton street fight and the heart is there. If she gets a good draw, she could beat some people. I like how she played against [Emma] Raducanu [a 6-4 6-0 loss in Cincinnati earlier in August], I like that she's more aggressive, but this takes time. 
"If she can win a few matches who knows what could happen? That crowd in New York is going to take her down memory lane and make her even more competitive, who knows what's going to happen to the person on the other side of the net?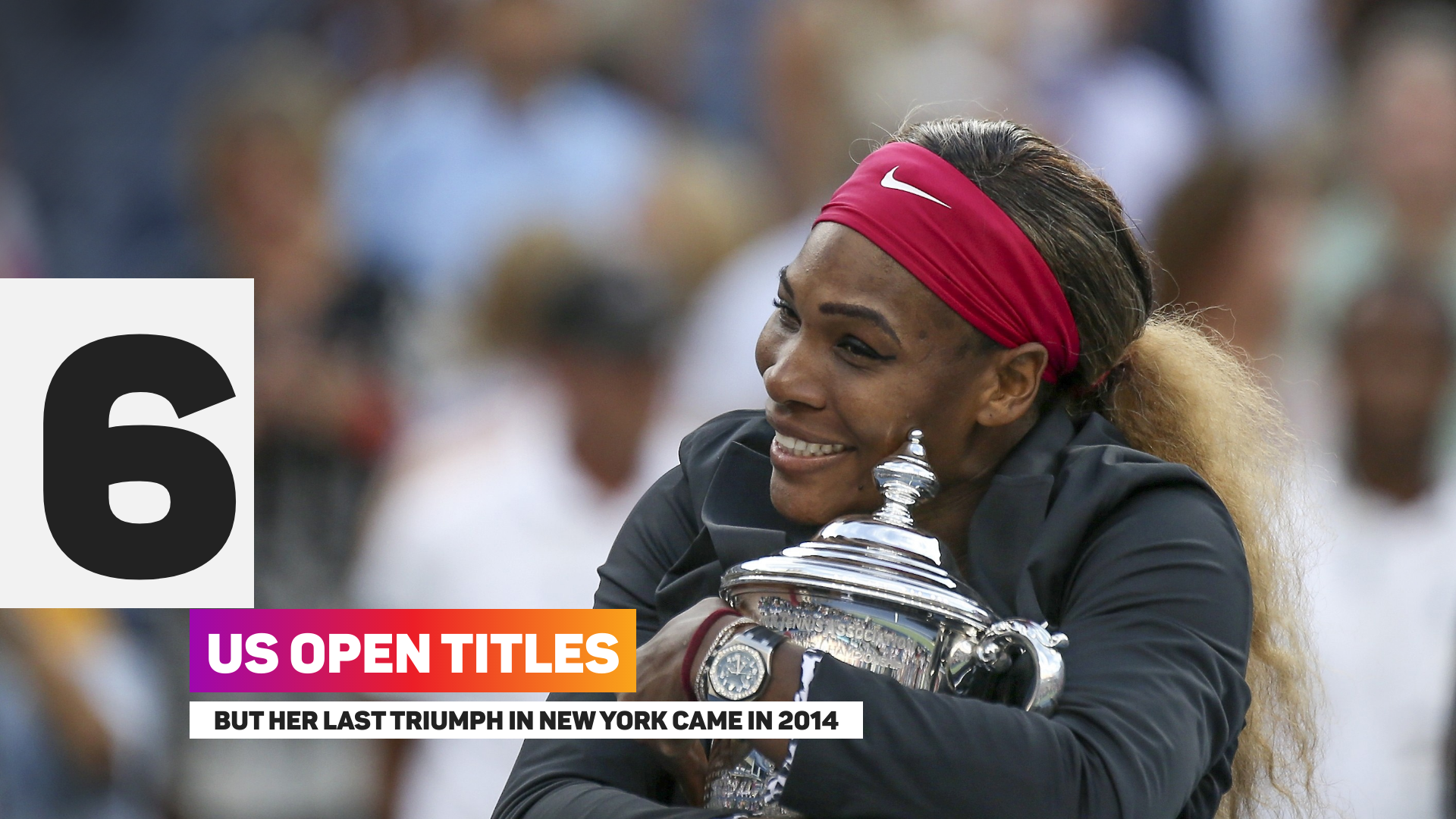 "That's why I was so impressed with Raducanu, the way she handled that moment, she played the best match she had in a year. 
"It cuts both ways but it's highly unlikely she can win the Open. 
"She's not even looking at it like that, she's letting everyone savour the moment and going out on her terms and it's going to be must-see tv."
Asked who he thought would emerge victorious at Flushing Meadows, Macci tipped another American to win on home soil, adding: "I'd love to see Coco Gauff because I know the family and I think she has wonderful potential.
"Iga [Swiatek] is vulnerable now because when you win 35 in a row, you feel like you just show up you're going to win. 
"Now that she's lost a few there's a little doubt there. It's wide open, I'm going to go out on a limb and I'm taking Coco Gauff."
As for the men's draw, which appears balanced after Novak Djokovic's non-vaccinated status prevented him from travelling to New York, Macci thinks third seed Carlos Alcaraz could be set for a maiden grand slam win.
"I've already gone out there and talked about this, Carlos Alcaraz is a generational player, he's going to transcend the game," Macci added.
"I've already had people blow back on me like, 'why isn't he winning?' Trust me, he just turned 19 and is [number] four or five in the world, I think he'll win multiple grand slams and he's the next real deal and he's my favourite to win the US Open on the men's side."
Djokovic is not alone in missing the US Open, with Roger Federer also absent as he continues his recovery from knee surgery, while Rafael Nadal is making his first appearance at the slam since triumphing in 2019.
Four different men have tasted success at Flushing Meadows in the last four years, while each of the last three editions have featured different women's singles champions, and Macci believes the issues endured by several ageing greats have made tennis more competitive.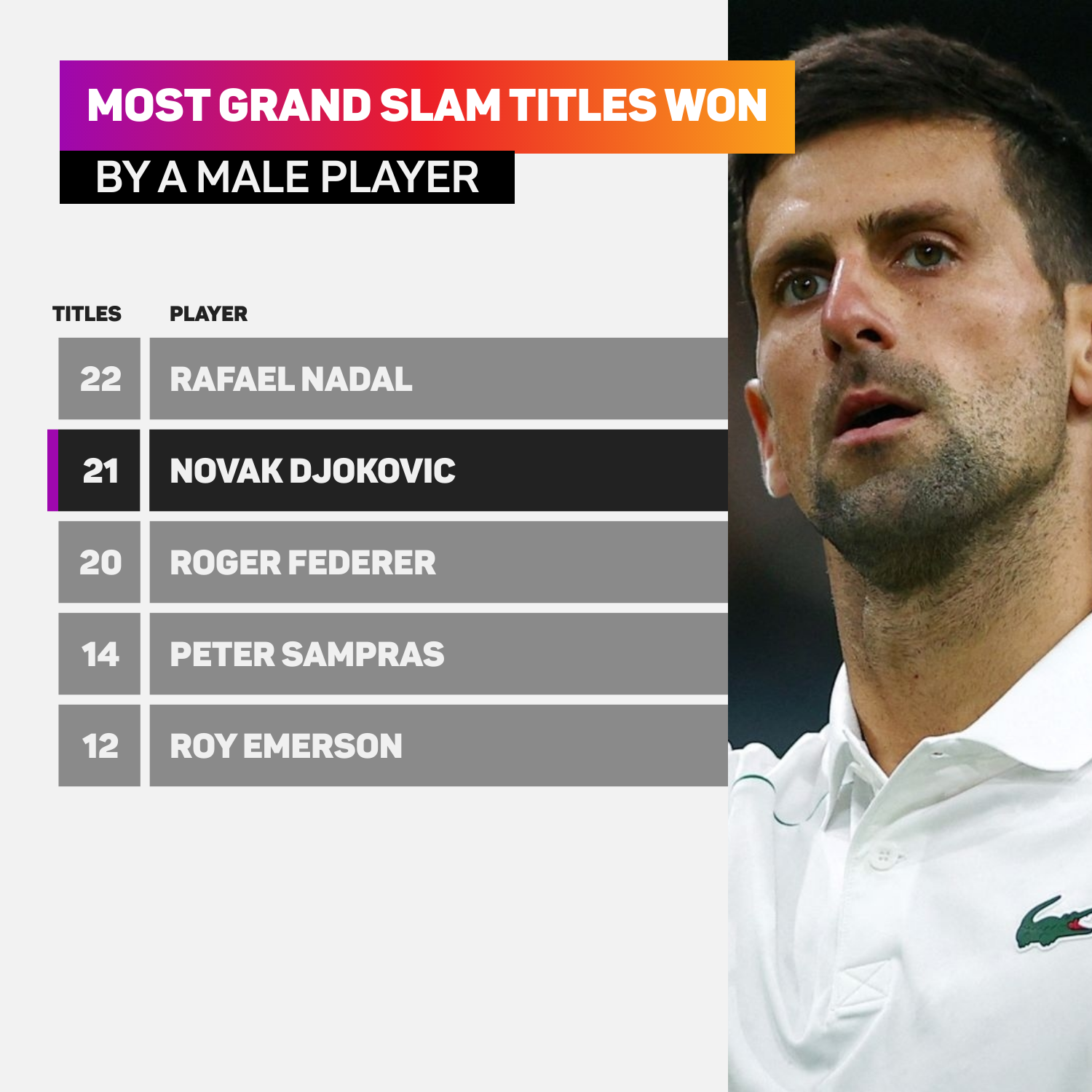 "I think a lot of people are heading toward exit stage left and they're not quite at the top, [such as] Federer, or maybe there's the vaccination and maybe Nadal you're not quite where you were and [Andy] Murray," he added.
"Then you've got Serena, you've got these people who are household names that are out of the equation, more people are coming in and it changes everything when you don't have those roadblocks at the round of 16. 
"You're looking at the semis when before, Federer, Nadal, Djokovic and Murray just dominated. There was a time when those four were always in the semis. The women's you could almost predict, now you can't.
"It has nothing to do with the US Open because the young lady that won Wimbledon [Elena Rybakina], you never heard of her. It's just wide open and it's going to take a while to stabilise everything."