Sky Brown is hoping her success in Tokyo will help change people's minds about skateboarding as an Olympic sport, as she looks to add another discipline to her bow in 2024.
Brown became the youngest British medallist in Olympic history when she clinched bronze in the women's park skateboarding event on Wednesday.
The 13-year-old – who won gold at the X Games in July – fell on her first two runs, but nailed her final effort to take bronze with a score of 56.47. Japan's Sakura Yosozumi won gold, with the host nation also claiming silver through Kokona Hiraki.
Skateboarding was making its Olympic debut in Tokyo and will again be competed in Paris in 2024.
That decision had its detractors, but all four events across the men's and women's disciplines have been a huge success at the Ariake Urban Sports Park, where youth has reigned supreme.
"I'm feeling insanely happy, it's crazy to be here, I'm thankful," Brown told BBC Sport.
"I hope I've changed people's minds about skateboarding. People don't know how beautiful skateboarding is, there are no rules, you can be creative, just get out there and do whatever you want.
"Falling on your first two runs is the worst feeling ever. I usually make my first two runs so I was a little shocked yesterday. My dad told me: 'This is just a contest, even if you fall you're still amazing, you're still good.'
"Then [gold medallist] Sakura said: 'Sky, we believe in you, you've got it, just stick it.' Everyone was cheering and I just thought, 'I've got to do this. I've got to land it'."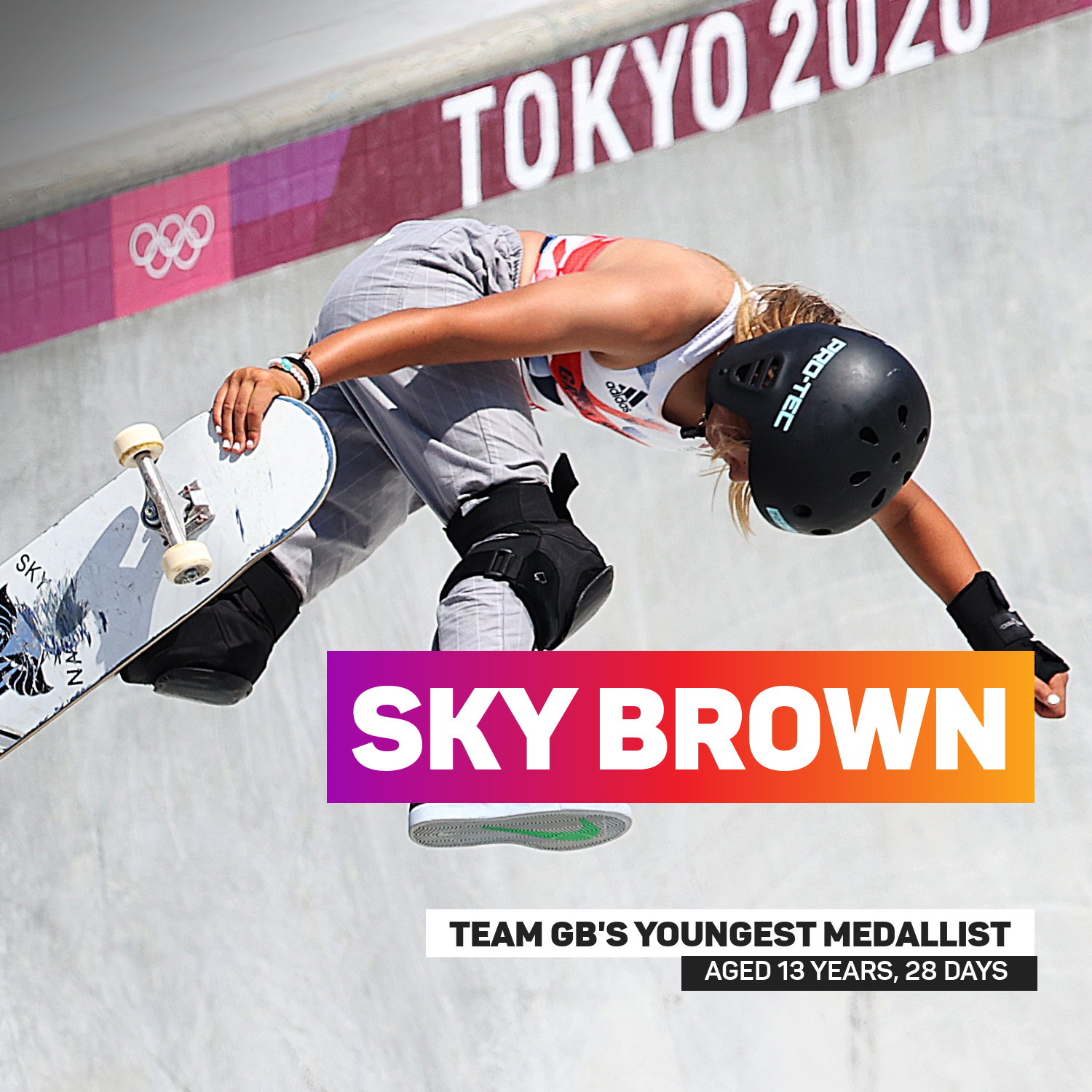 Brown suffered skull fractures due to a fall in 2020, but she explained: "That was a bit of a rollercoaster, but that accident made stronger, it made me feel powerful, it made me want to go hard and push myself.
"That was a heavy time for my family. It's insane to be here right now."
It is not just skating that Brown excels at. She is also a keen surfer, along with her brother Ocean, and is hoping to compete in that event in three years' time.
"That's the goal, that's my dream, competing for skating and surfing in Paris. That would be really cool. I surf more than I skate," she said.

"All I did to get here was believe in myself and take baby steps. If you believe in yourself, you could be here. But you've got to have fun and enjoy the journey."