Rudy Gobert says the Minnesota Timberwolves will continue treating "every game like it is our last" after strengthening their playoff hopes with a fourth victory in a row.
The Wolves beat the Sacramento Kings 119-115 on Monday to add to recent wins over the New York Knicks, the Atlanta Haws and the Golden State Warriors.
They are now 39-27 for the season and climbed above the Warriors into the Western Conference's sixth seed with their latest triumph.
After turning their season around over the past week or so, Gobert is eager for his side to keep their winning streak alive.
"We have the talent and personnel to be able to beat anybody on any given night," said Gobert, who controlled the paint with 16 points (five-of-nine), 16 rebounds and two blocks.
"It's really out of urgency and consistency. We play every game like it's our last and we play every game like there's no tomorrow. That's the mindset that we need."
Minnesota were without Karl-Anthony Towns but had seven players score at least 14 points each in a well-rounded effort at Golden 1 Center.
Jaden McDaniels led the Wolves in scoring with 20 points (eight-of-15 shooting), while Kyle Anderson had a game-high 11 assists.
"These guys really like each other and love playing with each other," coach Chris Finch said. "They have lifted their game with the games being so big."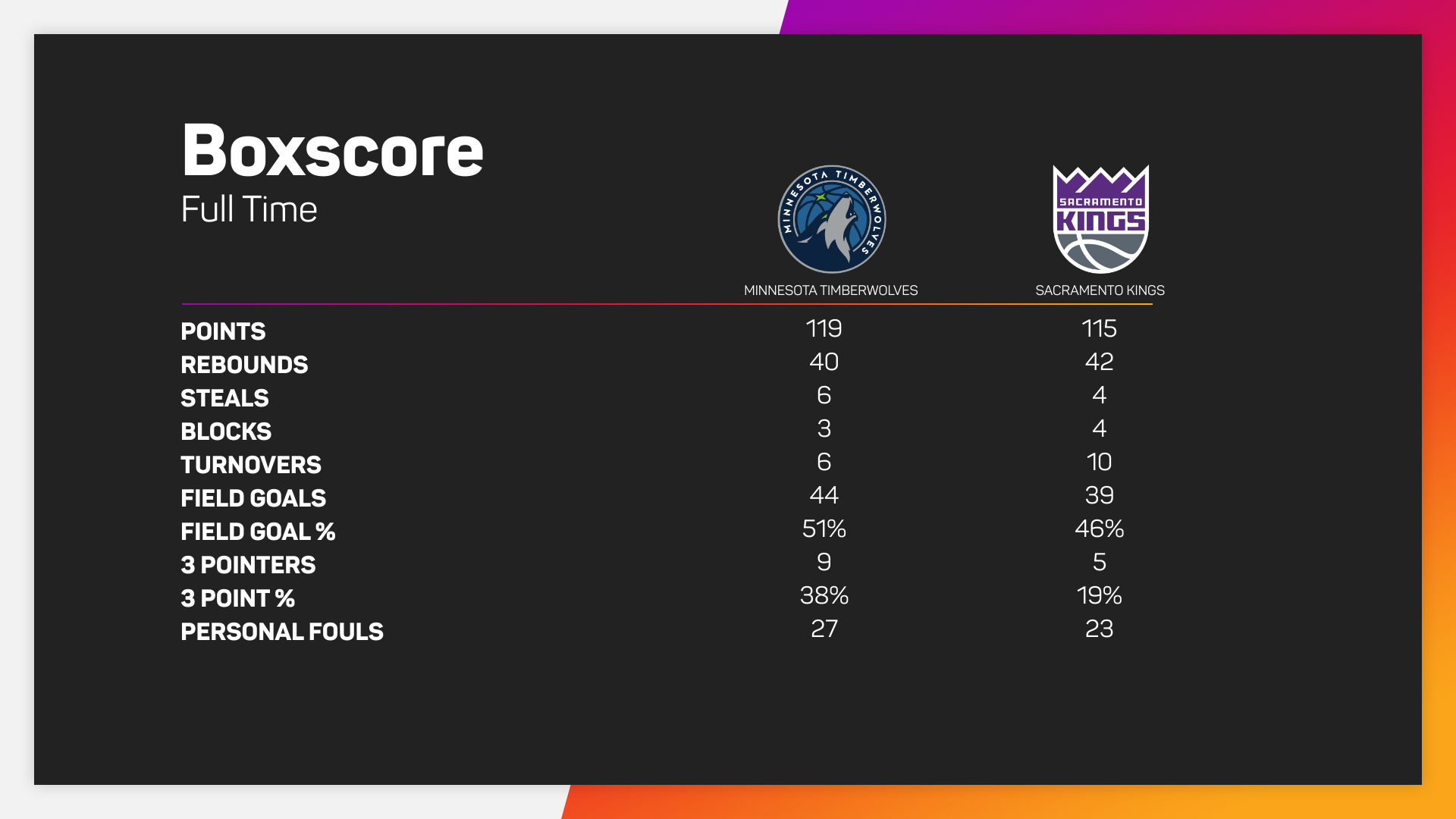 The defeat for Sacramento meant they were unable to officially end the longest playoff drought in NBA history in front of their success-starved fans.
Having missed the chance to clinch a first playoff berth since 2006 on their own patch, the Kings will now look to do so when they travel to the Portland Trail Blazers.
Sacramento guard De'Aaron Fox said: "The guys wanted to clinch a playoff spot at home and wanted to share it with our fans.
"But at the end of the day, regardless of where we do it, I think people are going to be appreciative and people are going to love it."
The Timberwolves are back in action of Wednesday at the Phoenix Suns.