Devin Booker demanded respect and the recognition he considers overdue as the Phoenix Suns clinched top spot in the Western Conference.
With a 60-14 record so far, the Suns will finish the regular season with the NBA's best win-loss record, and now they can start to think about chasing the franchise's first championship.
Defeat to the Milwaukee Bucks in last season's NBA Finals has only served to galvanise Monty Williams' Phoenix team this time around, and Booker made his appeal after scoring a season-high 49 points in a 140-130 win over the Denver Nuggets.
Booker was annoyed when at the pre-game arena team announcement on Thursday, his face was not shown on screen. Booker said that, instead, the screen showed Clippers guard Amir Coffey.
"That was disrespectful. I was laughing. I know that was purposefully done," he said.
"It's all fun and games, but we got the last laugh and every other laugh for the last few games against them. It's a good team they've got over there to put that up there because it got me going for sure."
The Arizona Republic newspaper said a Nuggets official had denied that error was deliberate.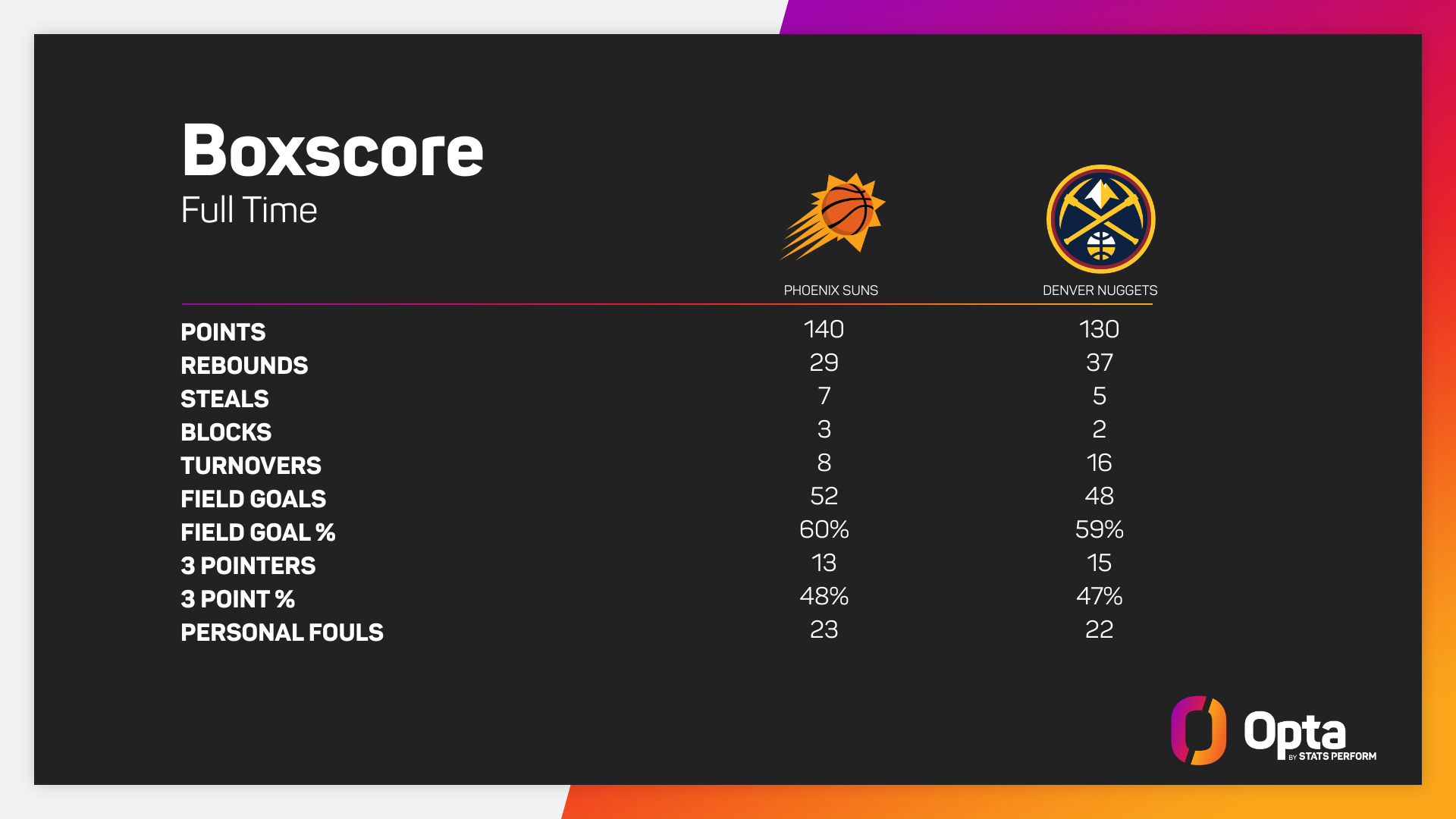 Booker said the Suns would continue to talk themselves up, even if they consider there is insufficient attention on their achievements from elsewhere.
The Suns have secured the NBA's best record for the third time in franchise history, following on from 1992-93 and 2004-05.
"The vibes are there, man," he said. "Everybody's proud of each other.
"We're not the type of team to act like we haven't done nothing. We always talk about celebrating everything, and 60 wins is something I never even thought of."
The @Suns have clinched the NBA's best record for the third time in franchise history (1992-93, 2004-05). pic.twitter.com/YduB3dVv6a

— NBA (@NBA) March 25, 2022
Booker spoke of "day-to-day grind" and the hunger to keep improving and progressing.
"It's turned into something really nice," he said. "Now we have the one seed locked up, been winning basketball games for two years straight now.
"This team needs some flowers. Coach Monty should have been coach of the year last year. There's so much that I feel doesn't get talked about in this team.
"We've done a good job of not worrying about what people say about us, but it needs some recognition."