Spencer Johnson was a phonecall away from gatecrashing this summer's Ashes and underlined his credentials as one of Australia's next big things with a record-breaking debut for Oval Invincibles.
The left-arm quick produced sensational figures of three wickets for one run in Wednesday's victory over Manchester Originals – the cheapest 20-ball spell ever recorded in The Hundred.
Even more remarkable was the fact that the 27-year-old had never set foot on English soil before and only arrived in the country on Monday, having played in the final of Canada's Global T20 the day before.
Yes Spencer Johnson, that really did just happen #TheHundred pic.twitter.com/6eJNBoMBhC

— The Hundred (@thehundred) August 9, 2023
"I don't know when it will sink in really, I'm not even sure it will. I'm pretty speechless," he told the PA news agency.
"You never come into a game expecting to concede one run, especially bowling at players like Jos Buttler and Phil Salt first up. I was trying to remember where the one came from and I couldn't picture it. I'm enjoying it now because it will probably never happen again, but was quite cool to be a part of.
"It was raining when I arrived in England so I didn't have a chance to have a roll out in the middle the day before, and I didn't know how I was going to feel out on the pitch. But playing out there at the Oval felt awesome."
What a night for Spencer Johnson

Every ball of the best bowling performance #TheHundred has ever seen in 60 seconds pic.twitter.com/LiOh2VIi85

— The Hundred (@thehundred) August 10, 2023
Johnson's whirlwind week also saw him called up by Australia for the first time, for the T20 series against South Africa at the end of the month.
Had things been different he could have found himself thrown into this summer's unforgettable Test series against England, which finished 2-2 after gripping the cricket world for seven weeks.
He was on another franchise assignment with Los Angeles Knight Riders when Cricket Australia told him he may be needed for the fourth and fifth Tests, though left-armer Mitchell Starc eventually played through despite some injury niggles.
"I reckon I watched every ball of that series," he said.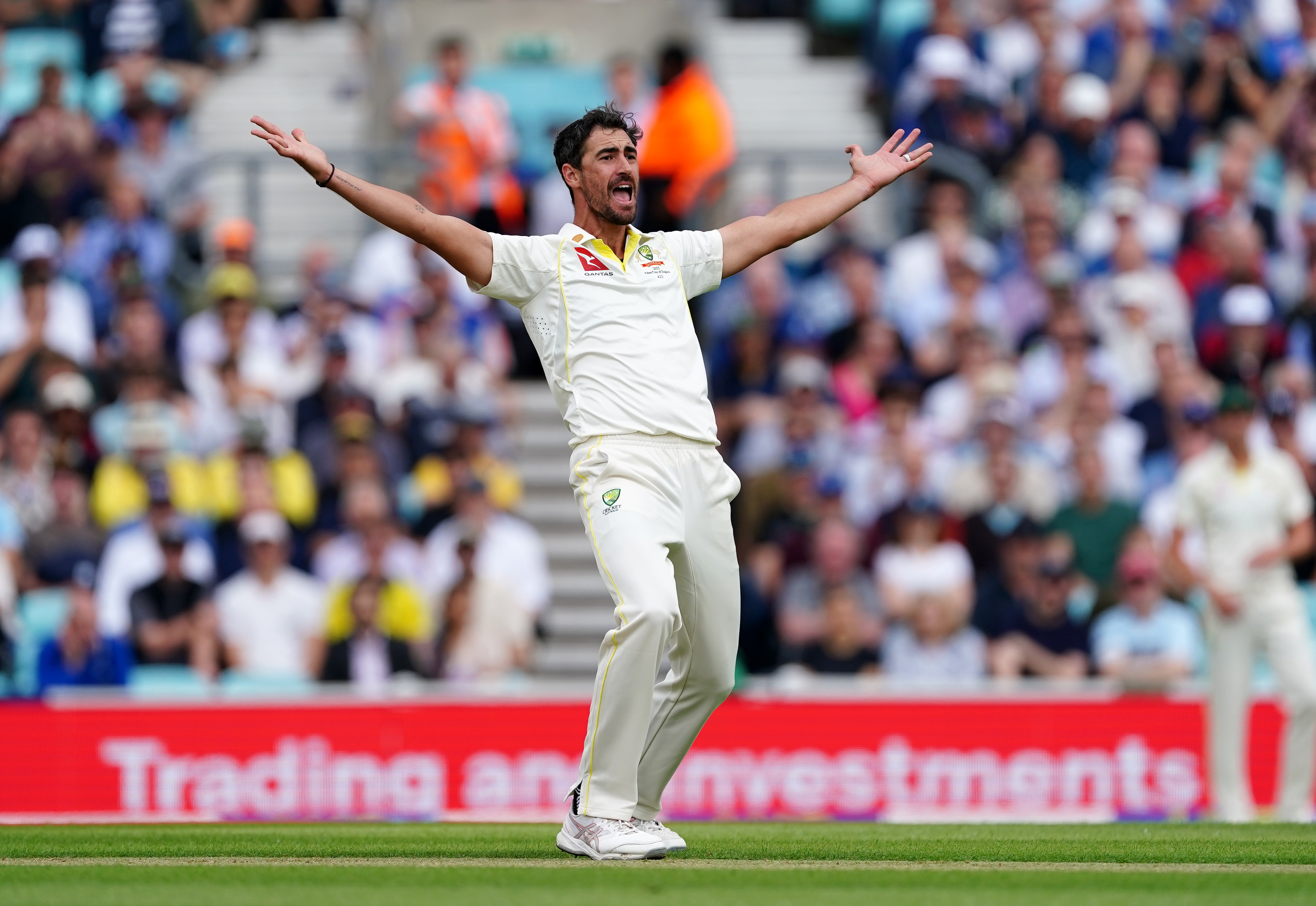 "I was placed on standby for the last couple of Tests so I had to be following things pretty closely.
"I grew up admiring Starcy my whole life, ever since he came on the scene. He's the ultimate athlete, durable, fast, takes crucial wickets.
"I like the way he goes about things, I'd love to be anywhere near him to be honest. Test cricket is number one at the forefront of my mind, hopefully in a couple of years I'm still bowling well and I get a chance (to face England), but we've got another six games here with Invincibles and that's as far ahead as I'm thinking now."
The first of those comes against Northern Superchargers at Headingley on Friday, where compatriot Matthew Short will be looking to do more damage to Johnson's figures than the Originals managed.
"I know I'll go for more than one next time, it's one of those things that will probably never happen again," he admitted.
"Cricket is pretty fickle game, but if it's swinging and I'm hitting the right length, we've seen it can be tough to score. Shorty has got me a couple of times back in Australia and I'm looking to level the playing field!"