Sione Tuipulotu was despondent as he faced up to the realisation that he and his Scotland team-mates are flying home after suffering pool-stage elimination from the World Cup.
The Scots arrived in France at the start of September with high expectations after climbing to fifth in the world on the back of a string of impressive results and performances.
However, they were ultimately unable to overcome the challenge of being grouped alongside defending champions South Africa and the world's top-ranked side, Ireland, in a top-heavy Pool B.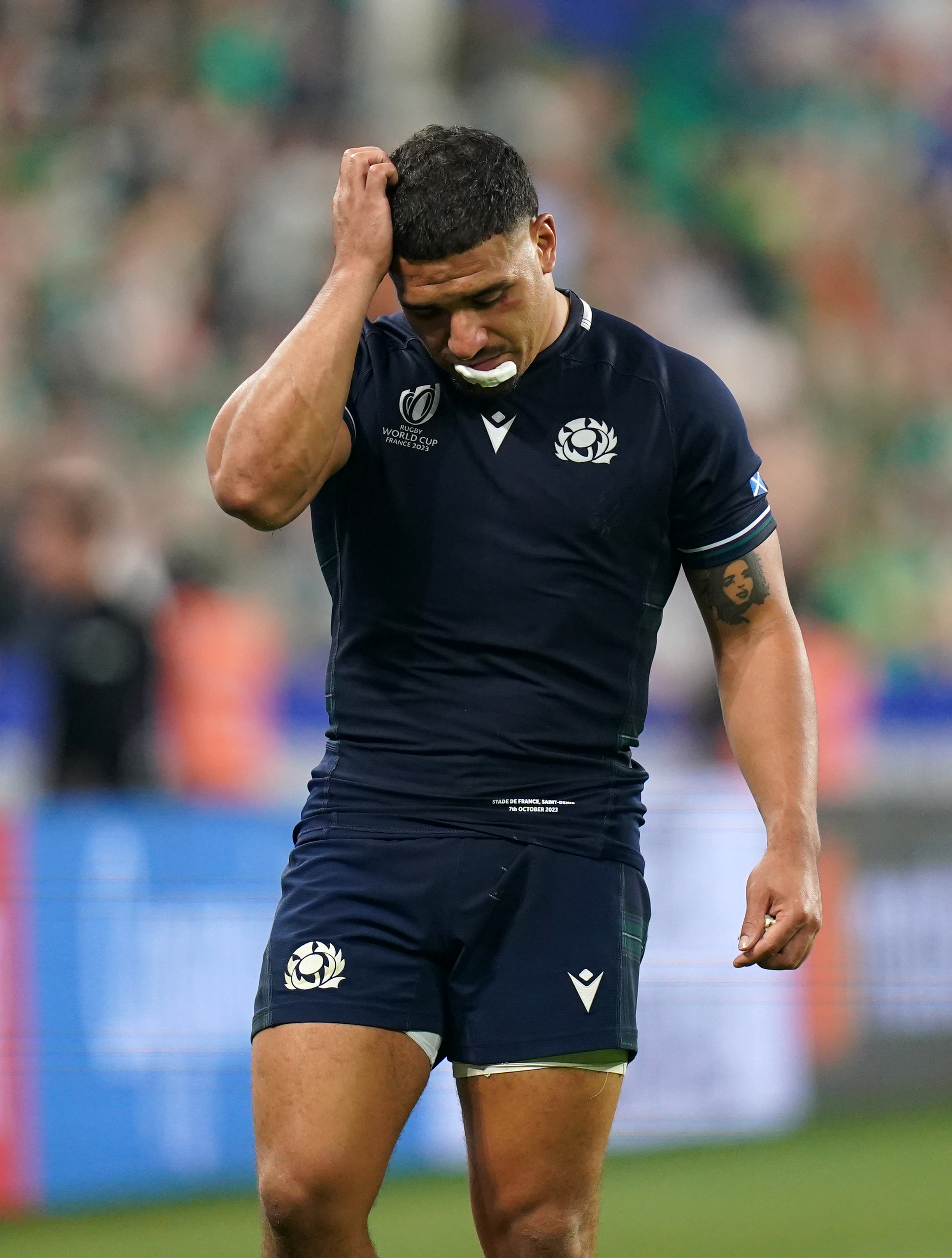 After bouncing back from their 18-3 defeat to the Boks with heavy wins over Tonga and Romania, the Scots' bid to reach the quarter-final was killed off by a 36-14 blitzing from the rampant Irish in Paris on Saturday night.
"I'm very disappointed," said centre Tuipulotu. "We're out of the tournament now and it feels like all our hard work and stuff like that has come to an end.
"I know there's more rugby to be played after this World Cup but you're in a World Cup to win it and now we're out of it. I'm really gutted. We had a big travelling support, so apologies to them.
"We wanted to do better in the tournament but we ran into two pretty good teams in our pool and ultimately just got beaten by better teams."
As he tried to process the disappointment of his first World Cup coming to an end, Tuipuloto, 26, admitted it was difficult to think about the future.
"I'm very upset and I don't really know how to deal with it," he said. "We've got a good team with good blokes in our changing room. But it's just frustrating to be saying the same type of messages after tournaments like these.
"I suppose there's another tournament and another tournament after that and maybe the right thing to say now is 'we'll be better in the next tournament' but right now I'm just feeling gutted."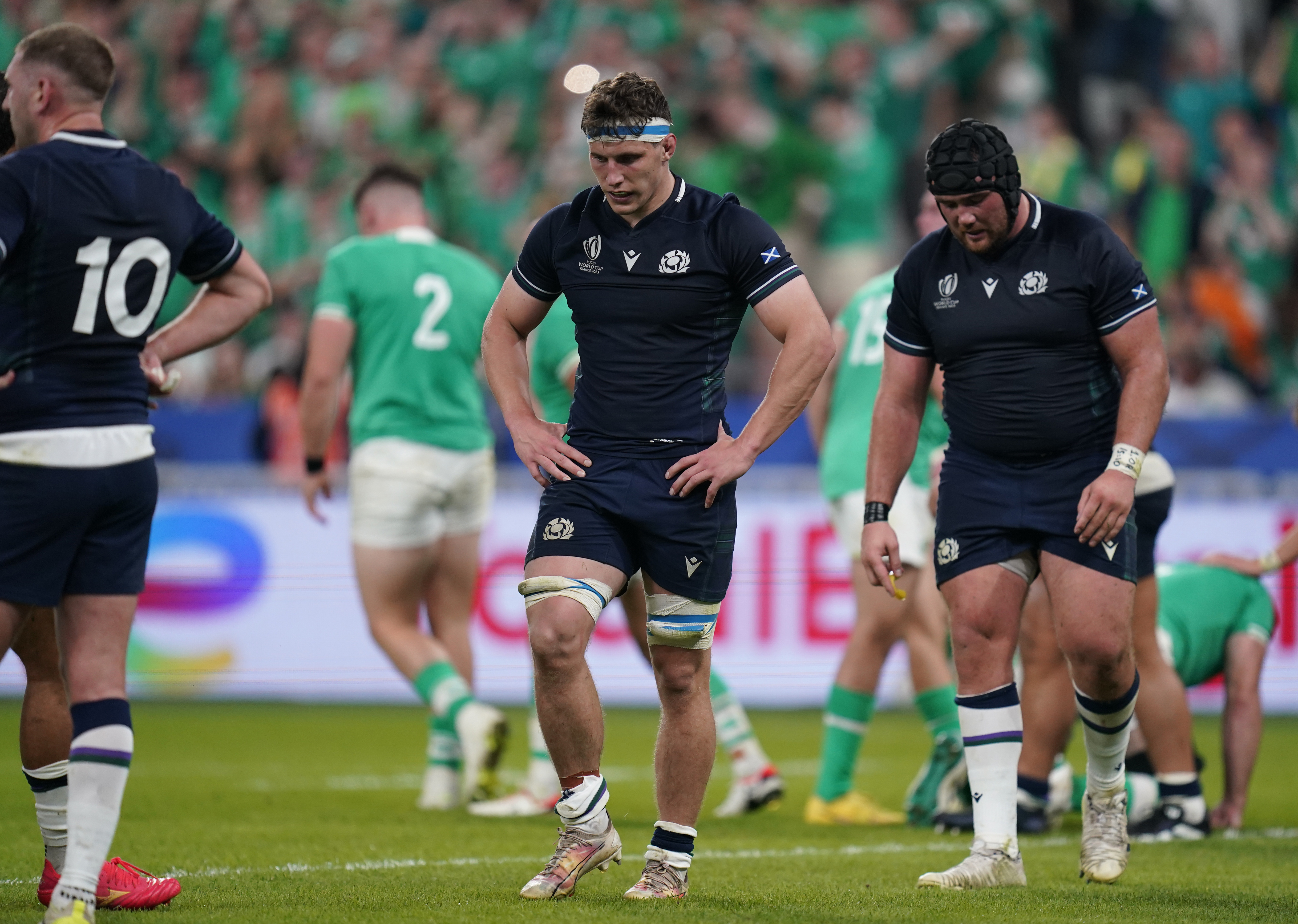 Rory Darge admitted Ireland – who scored after 63 seconds and were 26-0 up at half-time – showed Scotland why they are the top-ranked side on the planet at Stade de France.
The Irish stopped the Scots getting any reward for the sustained pressure they exerted in the first quarter of the match and then took most of the chances that came their way at the other end.
"They are the number one team in the world and they showed it," said flanker Darge. "We could have been better in a lot of things, taken our chances when we had a lot of ball in their 22 at the start of the game.
"Once they get in behind with some of those carries, they are very, very good. They withheld a lot of what we threw at them in that first 20.
"Obviously the scoreline is what it is and that's off the back of them being brutally clinical and we weren't."