Rory McIlroy had to be restrained after getting involved a heated exchange following the second day's play at the Ryder Cup in Rome.
The world number two was pushed into a car as Europe team-mate Shane Lowry attempted to defuse what appeared to be an argument outside the clubhouse.
Pictures of the confrontation emerged after a fiery conclusion to Saturday's fourballs session in which McIlroy and Matt Fitzpatrick were beaten on the final green by American pair Patrick Cantlay and Wyndham Clark.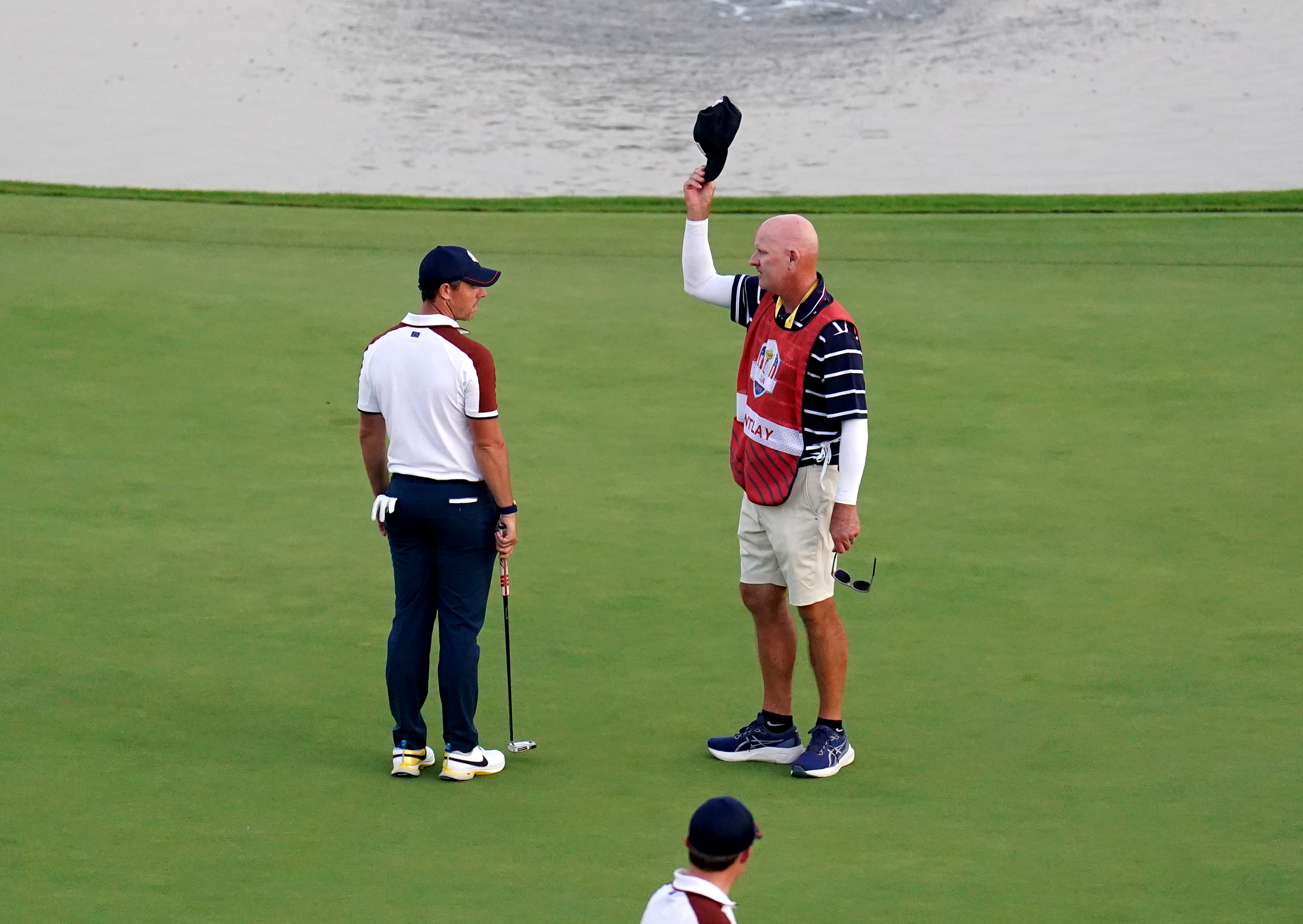 McIlroy apppeared to take exception at the time to the American team's celebrations after Cantlay holed a lengthy putt.
Both McIlroy and Fitzpatrick still had putts remaining that could have tied the match.
Arguments reportedly ensued between McIlroy and Cantlay's caddie Joe LaCava, with the watching Lowry also becoming involved. It is thought McIlroy may have been upset that LaCava stepped across the line of a European putt as he waved his cap in reference to Cantlay's hatless appearance.
Reports had emerged during the day that Cantlay was not wearing a team hat in protest at not being paid to appear, something he later denied.
After the match McIlroy said the incident would merely add motivation to his desire to succeed on Sunday.
The Northern Irishman said: "Obviously they had a great finish and Patrick made three great putts at the end to seal the deal, so hats off to them.
"They played a great match, yes, a few scenes there on 18 and just fuel for the fire tomorrow."
It appears the arguments resumed as the players left the course, however, with TV pictures showing McIlroy angrily pointing his finger at somebody out of shot.
Lowry then steps in to usher McIlroy towards a waiting car.
Cantlay was asked about what occurred beside the 18th green after the match but gave little information.
"He is the best," he said of LaCava. "That is all there is to say."
Europe will enter the final day leading 10.5-5.5.