Julius Randle, the NBA's Most Improved Player, has been handed a four-year, $117million extension with the New York Knicks.
CAA Sports, the agency which represents Randle, told ESPN of the deal on Thursday.
Randle earned individual recognition in an outstanding 2020-21 regular season, acknowledged as the Most Improved Player and also named to the All-NBA Second Team.
The 26-year-old averaged career-highs of 24.1 points, 10.2 rebounds and 6.0 assists per game to lead the Knicks back to the playoffs for the first time in eight years, showing the greatest year-to-year improvement in win percentage in franchise history.
Randle supplied 22.2 per cent of his team's points – ranking sixth in the league in that sense – as his usage rate rose to 29.3 per cent under Coach of the Year Tom Thibodeau.
His most prominent area of progress was from three-point range, up from 27.7 per cent shooting to 41.1. The Knicks were the most improved team in the NBA from deep.
Although Randle then averaged only 18.0 points in the playoffs, with 33.3 per cent three-point shooting, as the Knicks were dumped out by the Atlanta Hawks in the first round, he was well worth a lucrative new deal.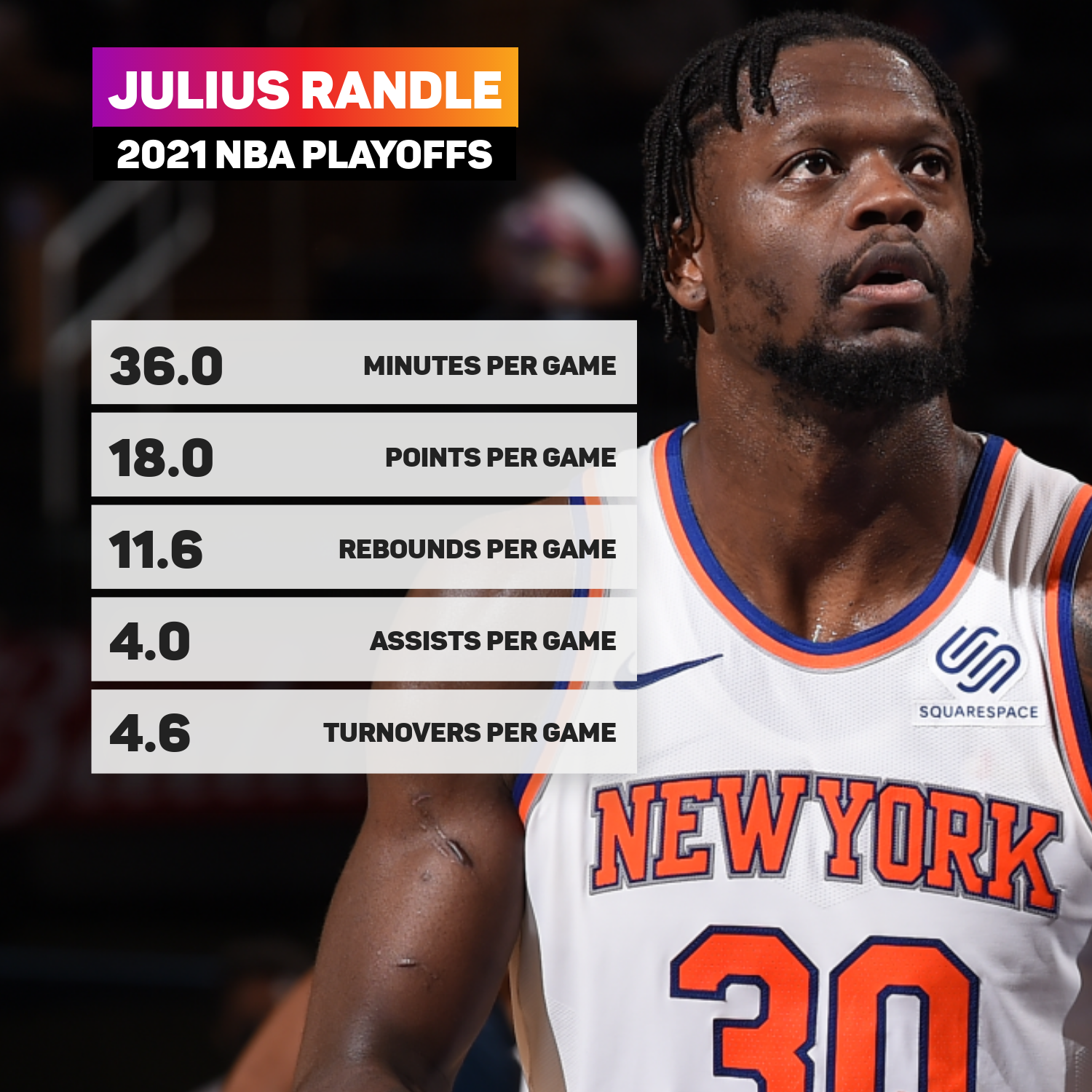 And in agreeing terms now, rather than at the end of his existing contract in 2022, the 6ft 8in forward has granted the Knicks greater flexibility to continue to build a team around him.
No team in the league had more cap space heading into free agency this year than the Knicks, whose early moves saw a number of last year's key men return alongside Evan Fournier, the France international coming off a short stint with the Boston Celtics.
Wednesday then brought news of a deal to bring in Kemba Walker, who agreed a buyout with the Oklahoma City Thunder.
Walker appears primed to start at point guard in an area the Knicks badly needed to improve, with Elfrid Payton eventually losing the faith of Thibodeau in the postseason after 13 minutes, one point and one assist.