Louis Oosthuizen will draw on the experience of his many close calls at majors as he seeks to claim a second Open title.
The South African shot a blemish-free 64 at Royal St George's on Thursday to earn the clubhouse lead, with Jordan Spieth and Brian Harman one stroke back.
Oosthuizen has not added to the maiden major he secured at the 2010 Open, with eight top-10 finishes – including two tied-seconds this year – marking him down as a consistent contender.
And the 38-year-old sees his performances at the big events as a reason to be confident in Kent this week, even as fellow former Champion Golfer of the Year Spieth lurks ominously just behind.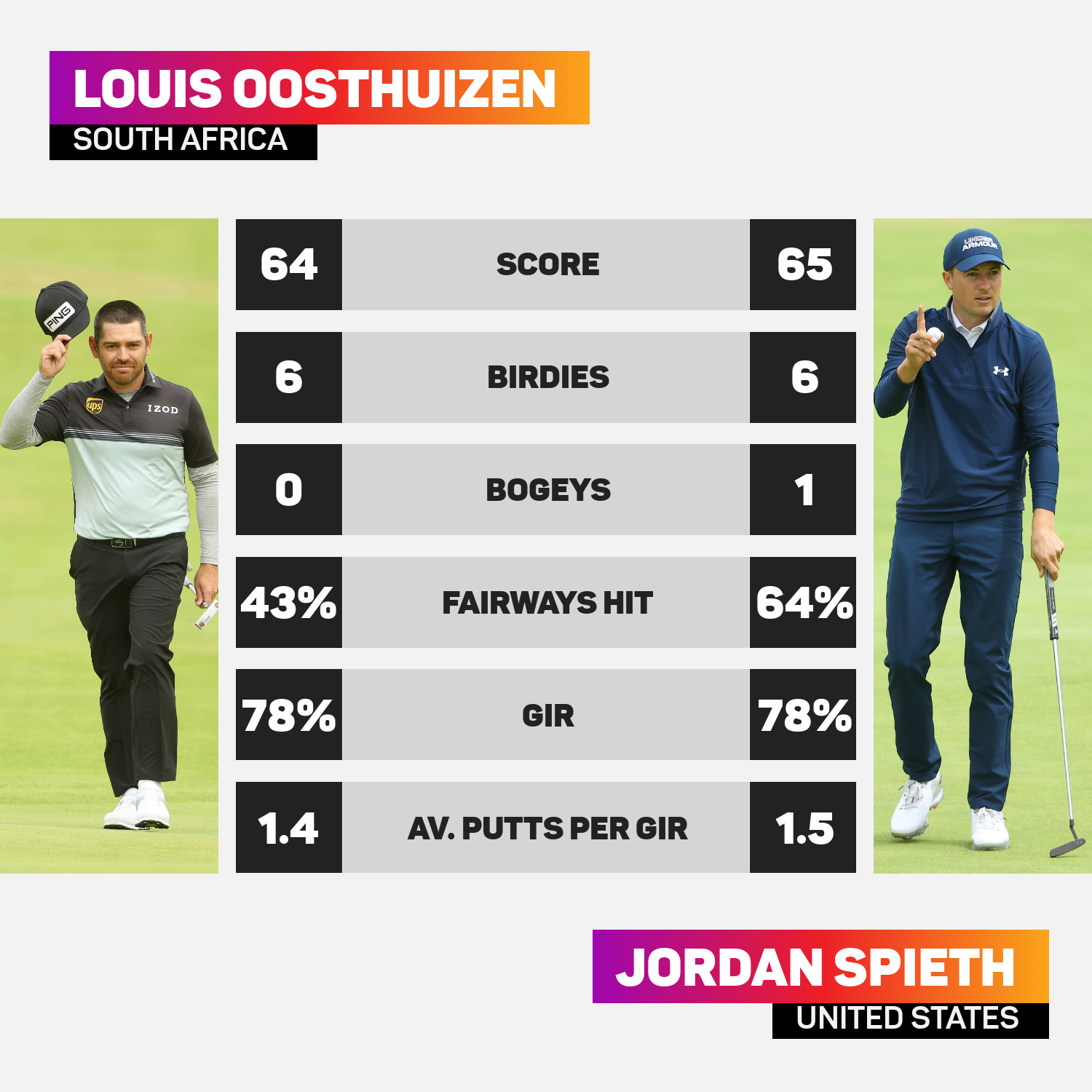 "It gives me confidence going into majors knowing that I'm still competing in them and I've still got chances of winning," he said.
"But, yes, once the week starts, I need to get that out of my mind and just focus on every round and every shot.
"But it definitely puts me in a better frame of mind going into the week."
Oosthuizen's round was anchored by a fine showing with the putter, averaging 1.4 putts per greens in regulation.
It is an area of his game that Oosthuizen has put a lot of work into and he was glad to see it paying dividends.
"Most of the work I've done was on routine, going back to a few things that I've done early in my career," he explained.
"Every time I go out and do a bit of work on the putting green to just do the same work and the same drills and the same things and get into a really good routine on practice.
"Now when I get on the golf course, it's paying off for me."