Collin Morikawa knows he must step up his game if he is to create more history by repeating a feeling he believes is unmatched and winning the 150th Open Championship at St Andrews.
The American produced a blemish-free 66 on the final day at Royal St George's last year to add The Open title to his 2020 US PGA Championship victory.
That was just his eighth appearance at a major, and his first at the oldest of golf's four headline events, as Morikawa became the first player to win two different majors in his debut appearance.
The 25-year-old has followed that up with two fifth-place finishes at the U.S. Open and The Masters this year, with an underwhelming tie for 55th at the US PGA Championship his only real disappointment.
As was the case last year, Morikawa ramped up his preparations at the Scottish Open but missed the cut this time at the Renaissance Club.
While he struggled in North Berwick, Morikawa has his eyes set on retaining his title at The Open, where he vowed to take in the history but remain focused on his own game amid all the hype.
"That's obviously the goal. Now that I know what it's like to have the Claret Jug for a year, there's nothing like it," he told reporters on Monday.
"It's a really special year. Even though I won that tournament a year ago, it's going to be in your history for the rest of your life, and it's pretty cool.
"It would mean a lot [to win it again]. There are obviously a lot of great players, a lot of guys that are playing really well right now, and I've got to step it up.
"This is a week where, look, we only get four majors a year, and we're already at number four. I don't want to look back at this year and kind of not be happy about what I did and how I prepped.
"So I'm doing everything I can to be ready for this week, and hopefully we can put together four really good rounds."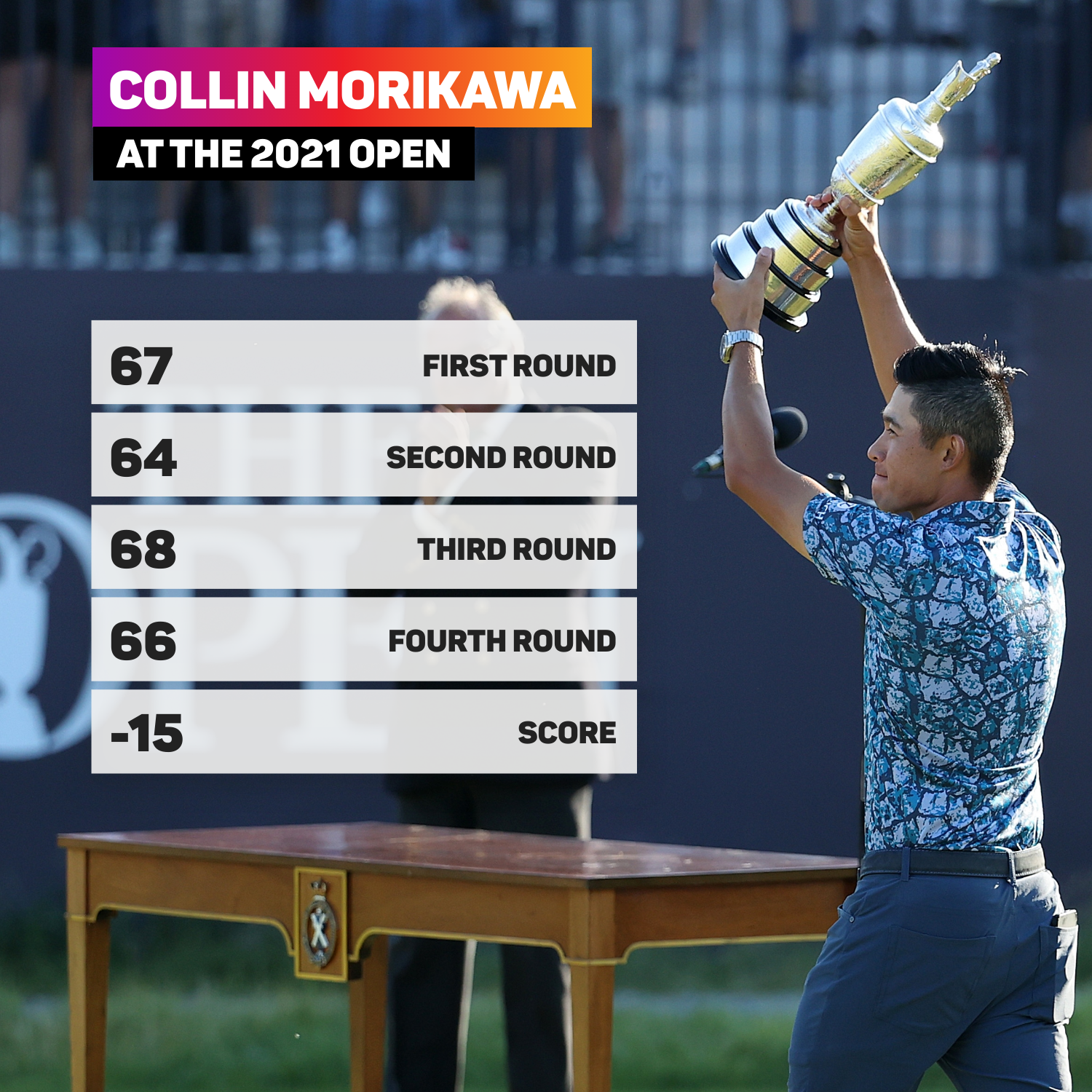 Xander Schauffele is among the pre-tournament favourites after winning in consecutive starts at the Travelers Championship and Scottish Open.
He is the first to win back-to-back starts since Scottie Scheffler earlier this season, and Morikawa hailed the work of his fellow American.
"Xander is awesome. He practices at The Summit in Vegas, and we played nearly every day," he added. 
"I've kind of been trying to figure out how he's been playing so well. He's, I'm sure, stealing things off of what I'm doing. It's good to have someone like that to practice off of."
. @XSchauffele wins the @ScottishOpen #GenesisScottishOpen | #RolexSeries pic.twitter.com/aaF5JSELCj

— DP World Tour (@DPWorldTour) July 10, 2022
While crediting the form of Schauffele, Morikawa believes the focus will be on other competitors this week, with Rory McIlroy, Jon Rahm and Jordan Spieth being suggested as frontrunners.
"I think the spotlight is on a lot of other guys this week. I haven't been playing the best golf year to date," he continued. "Yeah, I am the defending champ, but we're at a different golf course.
"We're at a course I've never been to. A lot of guys have had history here. For me, it's like how do I go every other week, figure out this golf course, figure out how to play it."
Morikawa took to Twitter last month to deny any involvement with the controversial, Saudi Arabia-backed LIV Golf International Series, which nine major champions have defected to.
Brooks Koepka, Bryson DeChambeau and Dustin Johnson are among those breakaway golfers allowed to play by the R&A, despite their PGA Tour bans, but Morikawa gave talk about the breakaway series short shrift.
"We don't need to talk about LIV. You're not going to learn anything from me. What you know is what everyone knows," he responded when asked about the competition.
"Look, it's a mouthful. We're at The 150th Open at St Andrews, all the past champions here, all the history, everything to get to this point.
"We're at the fourth major. [FedExCup] Playoffs are coming up pretty soon. I want to give it a run. I really haven't been in contention at all this year in any tournament, and it sucks because I love being in those spots.
"I love coming down the stretch and knowing that you've got to make some great shots, make some birdies, and close it out, and I just haven't put myself in that position.
"I've had a couple of second-place finishes, and they've kind of been come-from-behind second-place finishes where I played really well on the final day."