Jordan Spieth has brought his confidence and his golf ball back under control and the one-time American 'golden child' made the game look easy again on day one of The Open.
Now 27, and only this year truly emerging from a major early-career slump, Spieth is looking the part again and ripe to challenge at Royal St George's.
An opening 65 put Spieth just one behind Louis Oostuizen, a fellow former Open champion, and six ahead of playing partner Bryson DeChambeau.
Spieth was down at 92nd in the world rankings early this year but has shot up to 23rd on the back of form that suggests a fourth major of his career could be just days away.
Asked whether his self-belief and his faith in his golf had wobbled in the four years since his 2017 Open triumph at Royal Birkdale, Spieth did not hesitate to give a frank answer.
"Absolutely," he said. "It's funny you mention that, though, because I look back and I had a chance to win at least one of the majors each year when I felt like I had no idea where the ball was going, which, I guess, could be bad and good.
"But sure. Golf is a game played between the ears, right? When it's not going great, you can certainly lose quite a bit of confidence in it.
"That was the first time I've had to really try to build confidence back up, and it takes time. It's a combination of obviously getting things figured out mechanically but also then putting it to the test and mentally stepping up with enough oomph to go ahead and pull off some shots.
"That's how you build the confidence: using that improvement physically on the course under pressure. By no means do I feel like I'm where I want to be mechanically yet, but this year has been a really, really good progression for me, and all I'm trying to do is just get a little bit better each day."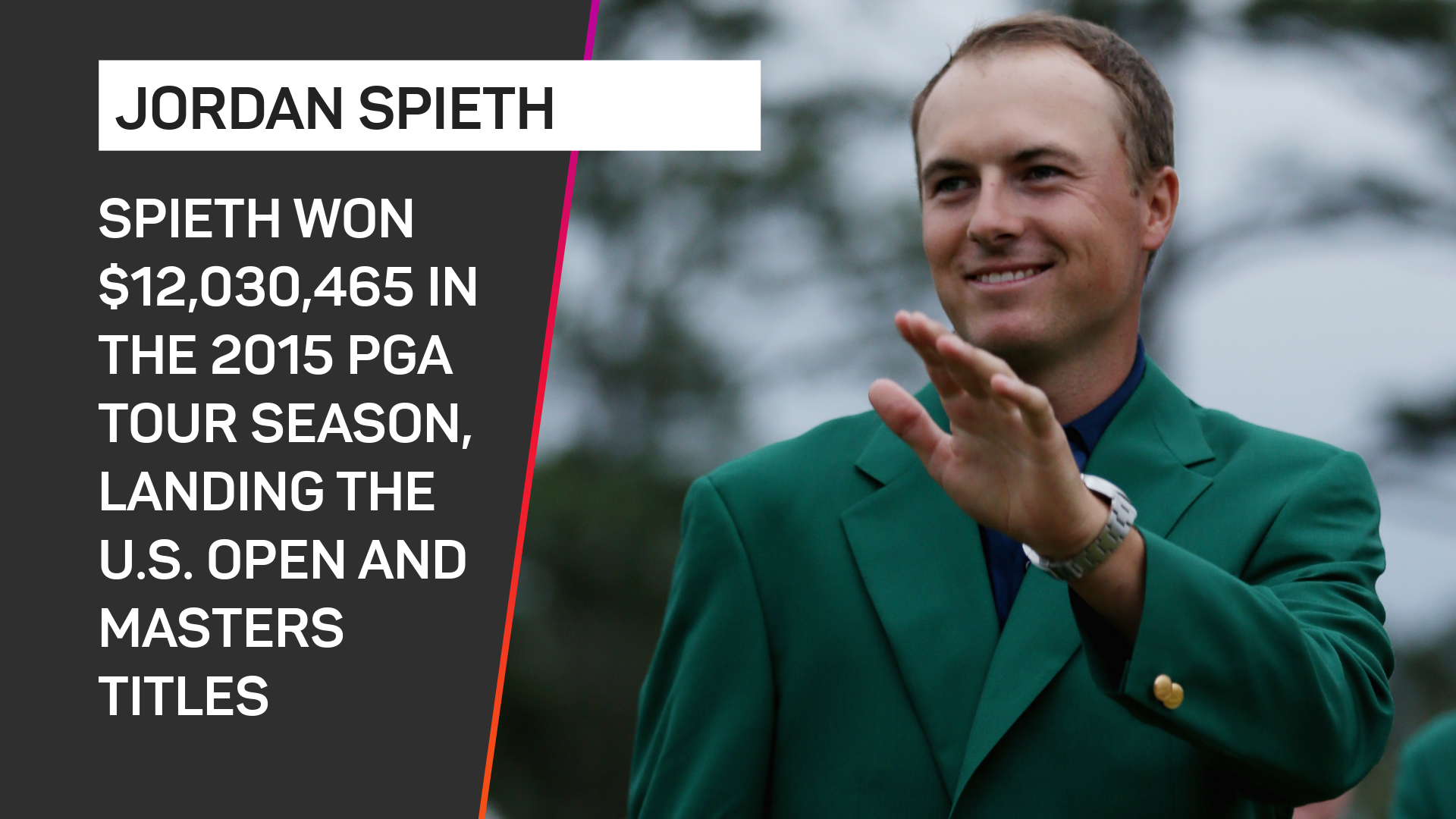 From being a 23-year-old with three majors and comparisons to the game's greats – plus a nickname that he abhored – Spieth did not win again after Birkdale until taking the Texas Open title in April of this year.
He had charged through to the end of 2017 after that Open win, not getting in the mix at the US PGA Championship but still enjoying a couple of second places and picking up 3.5 points as the United States lifted the Presidents Cup.
Relative failure in 2018 meant two third-place finishes and $2,793,536 in prize-money, then only one third place and $2,124,192 came his way the following year.
in the heavily disrupted 2020 campaign, Spieth collected $1,138,146 and failed to finish in the top three once, but his game has majestically come together in the 2021 season, with Spieth already $5,016,964 to the good. As well as his title in Texas, Spieth has snagged three more top-three finishes and four further top-10s.
After four missed cuts in his opening seven events of the season, Spieth has made the weekend at every event since, only finishing outside the top 20 twice in that spell. He tied for third at The Masters in April.
The total haul of eight top-10 finishes for Spieth on the PGA Tour this season is one more than the number he managed in 2017 before arriving in England for The Open.
These are achievements that persuade Spieth something special might be just around the corner – more so than the delicious fact he is playing the opening two rounds with Branden Grace, who also partnered the previous two Open champions on the Thursday and Friday of the 2018 and 2019 championships.
"The path that I'm on and where I've been before in the game, I feel really good about my chances going forward, as good as they have been historically," Spieth said.
"As far as surprised or not, I guess I feel like I've been trending the right way and certainly had a chance this year already at Augusta.
"I made some mistakes in the first round and second round that I shouldn't have made [without which] I very well could have won that golf tournament this year."
And when Spieth says, "I like where I'm at", he could be answering about the setting of this week's tournament, with its thick rough and sloping greens, as well as his form.
"There's been times recently where I've said, 'Man, I just really don't like this place'," he said.
"I came in here and I've been in a really good mood about it. My first walk around it I played 12 holes, played a loop on Sunday, and it was the opposite wind and I still thought, 'Man, this could be a really fun kind of cool, tricky track'."
When Spieth reached the turn in three-under 32 on Thursday, he recalls his thought being, "Hey, we're in the thick of things".
Asked how success at a major might feel now, compared to how it last felt in 2017, Spieth was smart enough not to speculate, though he hopes to soon know the answer.
"I'm not sure," he said. "I would hope to answer that question for you in a few days."