DP World Tour chief executive Keith Pelley has hailed the shock declaration of peace between the game's warring factions as a "great victory for global golf".
Players reacted with shock, surprise and a sense of betrayal at the news the PGA Tour and DP World Tour were merging their commercial operations with the Saudi-backed LIV Golf series.
The stunning announcement came after 12 months of unprecedented disruption in the men's professional game following the launch of LIV, which held its first event from June 9-11 in 2022 in Hertfordshire.
The manager of one high-profile DP World Tour member told the PA news agency that players felt aggrieved at the lack of communication and were "extremely shocked" by the decision given the long suspensions and heavy fines handed out to rebel players.
The PGA TOUR, DP World Tour and PIF announce landmark agreement to unify men's professional golf.

— PGA TOUR (@PGATOUR) June 6, 2023
In April, the DP World Tour won its legal battle against 12 players who committed "serious breaches" of its code of behaviour by playing in LIV Golf events without permission.
The subsequent increased fines and suspensions prompted Lee Westwood, Sergio Garcia, Ian Poulter and Henrik Stenson to resign their memberships and become ineligible for the Ryder Cup.
Those players could now return, with the Tours pledging to establish a "fair and objective process" to re-apply for membership, although Pelley confirmed they would need to pay their fines and serve their suspensions before being considered for reinstatement.
Asked how he would respond to suggestions that the agreement represented a victory for LIV Golf, Pelley said: "I would say it's a great victory for global golf.
"It's a fantastic victory for the consumer, it's great for European golf, it's great for our members. We're a members' organisation and that's always front and centre in my mind.
Keith Pelley, Chief Executive of the DP World Tour on today's landmark agreement between DP World Tour, PGA TOUR and PIF. pic.twitter.com/ezV07DQKnQ

— DP World Tour (@DPWorldTour) June 6, 2023
"This is a win for global professional golf and for the DP World Tour. We are mature grown-ups. The divisiveness is now over. We are just beginning and it's going to be a fun ride."
In response to accusations that the deal amounted to what Amnesty International described as part of the "onward march of Saudi sportswashing", Pelley said: "We brought the Saudis into the game in 2018 and we had no challenge with what they were trying to do (with the Saudi International).
"The challenge that we had is that they were playing outside the ecosystem (with LIV) and outside of the global professional golf infrastructure, and now they are playing inside it, and I'm energised by the fact that the PIF (Saudi Arabia's Public Investment Fund) and the PGA Tour will both be working closely with the DP World Tour to grow our tour and grow it for our members."
Announcing the deal, which was remarkably kept under wraps, PGA Tour commissioner Jay Monahan said: "After two years of disruption and distraction, this is a historic day for the game we all know and love.
"This transformational partnership recognises the immeasurable strength of the PGA Tour's history, legacy and pro-competitive model and combines with it the DP World Tour and LIV, including the team golf concept, to create an organisation that will benefit golf's players, commercial and charitable partners and fans."
The announcement will lead to a "mutually-agreed" end to all pending litigation between the various organisations.
An anti-trust lawsuit against the PGA Tour was originally filed last August by 11 golfers before being taken over by LIV Golf. It was due to be heard in 2024.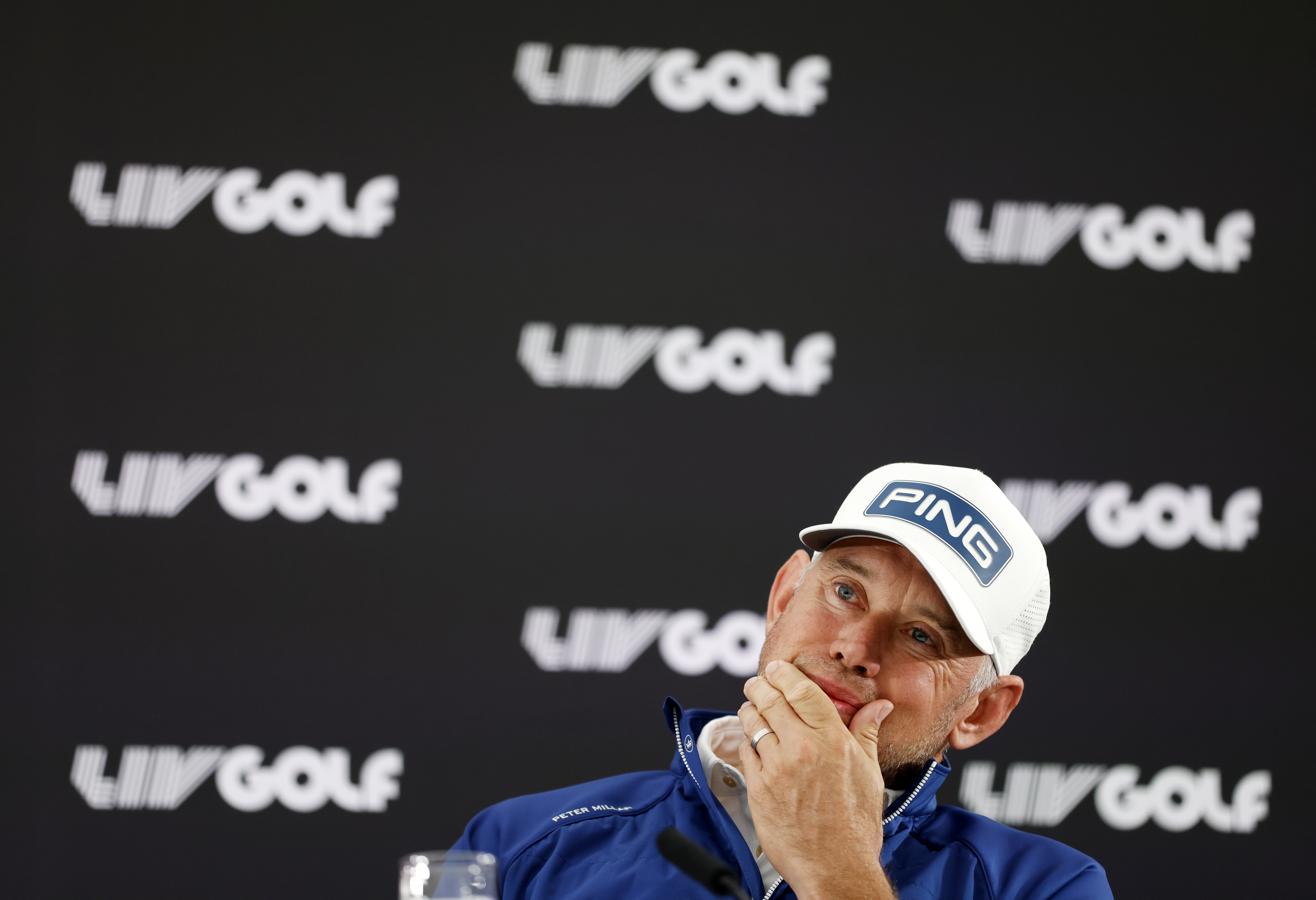 PIF will initially be the exclusive investor in the new entity and have the right of first refusal on any capital to be invested.
The PGA Tour will appoint a majority of the board and hold a majority voting interest in the combined entity, with PIF's governor Yasir Al-Rumayyan the chairman and Monahan the CEO.
Pelley said he had "every confidence" that the DP World Tour would have a seat on the full board when it is finalised, but admitted it was too early to tell exactly what the merger would mean for its 2024 schedule, which was due to be released next month.
Reaction to the merger from rank-and-file members of the PGA Tour was not positive, with Wesley Bryan writing on Twitter: "I feel betrayed, and will not be able to trust anyone within the corporate structure of the PGA TOUR for a very long time."
I'm guessing the liv teams were struggling to get sponsors and pga tour couldn't turn down the money. Win-win for both toursbut it's a big lose for who defended the tour for last two years

— Byeong Hun An (@ByeongHunAn) June 6, 2023
Former BMW PGA Championship winner Ben An wrote: "I'm guessing the LIV teams were struggling to get sponsors and PGA Tour couldn't turn down the money.
"Win-win for both tours but it's a big lose for who defended the tour for last two years."
Rory McIlroy and Tiger Woods emerged as the biggest defenders of the PGA Tour and both had called for LIV CEO Greg Norman to step down before there could be any chance of peace talks.
Norman's name was conspicuously absent from the announcement of the merger, while defending champion McIlroy is due to speak to the media on Wednesday ahead of the RBC Canadian Open.