Captain Luke Donald revealed his emotions after Europe swept to Ryder Cup victory.
Europe regained the Ryder Cup at the Marco Simone Golf Club, Rome, with a 16.5-11.5 win over the USA.
Tommy Fleetwood's 3&1 win over Rickie Fowler ultimately sealed victory on Sunday, one which had looked likely since Europe's 4-0 whitewash in the foursomes on Friday morning.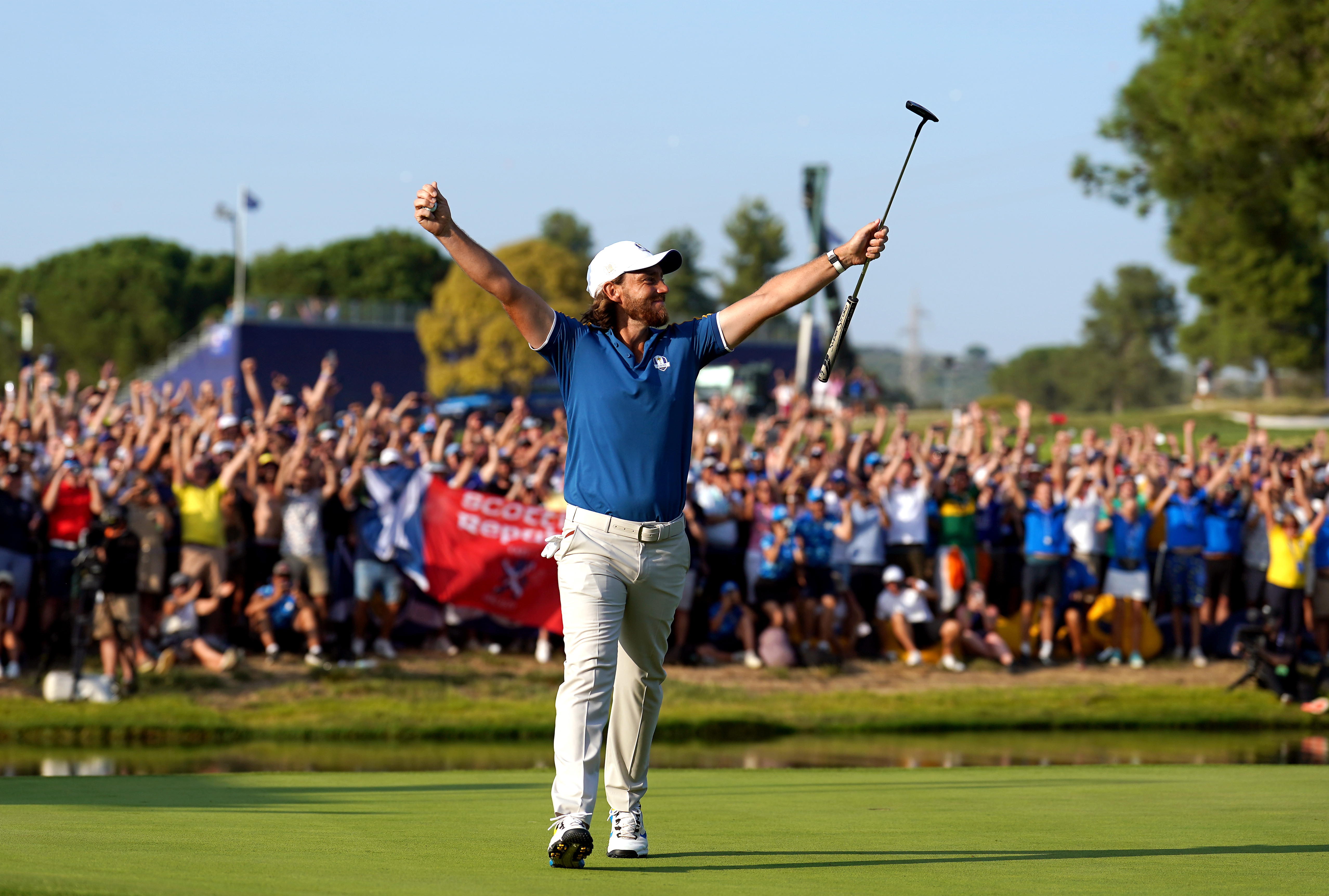 Donald said: "Pretty emotional. It's been a long process, it's been an amazing journey and I enjoyed this one.
"It was stressful. The US put up a fight today and hats off to them. Unbelievable, but I'm so proud of my 12 guys.
"We formed a bond from day one and they gave me everything. They trusted me and they delivered for me.
"It started off great, we got off to great start, we needed some blue on the board early and a few matches changed to red and you kept looking at the board and thinking 'Where are we going to find 14.5 points?' but we always had some guys at the back who looked good."
Asked where it ranked in his career, Donald added: "This is the best. This is why the Ryder Cup is so special to me and these guys because of these moments.
GO ON BOYS! #TeamEurope | #RyderCup pic.twitter.com/b5C4mBSOA2

— Ryder Cup Europe (@RyderCupEurope) October 1, 2023
"We play for each other, we get to share in that success together and we get to spend this week together and we will have those memories forever.
"I gave them a good culture to succeed, hopefully I laid out a good plan in how I thought they were going to win and then it was staying out of the way. They had to play well and they did the job, I'm happy they trusted me.
"In historic Rome we made history today."
Donald believes his team proved the doubters wrong following their 19-9 defeat in America two years ago, saying: "Not many people gave us a chance after Whistling Straits.
"We were big underdogs, we started to show some form in the last six months and I couldn't be happier with with the team I've got and I think these guys will be around for a long time."
Fleetwood added: "I (feel) relief, pride, joy. I'm proud of everyone who has been involved this week and am proud I am just one of the people who gets to play a role in what we came here to do.
"Luke is amazing. We are all so proud of him. From when this whole process started he has been so good.
"The way he has been this week has been phenomenal and we look at Luke on another level. I'm so pleased we could do it for him."
Robert MacIntyre closed out a 2&1 victory over Wyndham Clark while Shane Lowry lost the last hole to halve with Jordan Spieth.
Lowry told Sky Sports: "It's a dream come true for me, it's something I've always wanted to achieve in this game.
"We didn't get much confidence from Whistling Straits so I'm so proud of my team.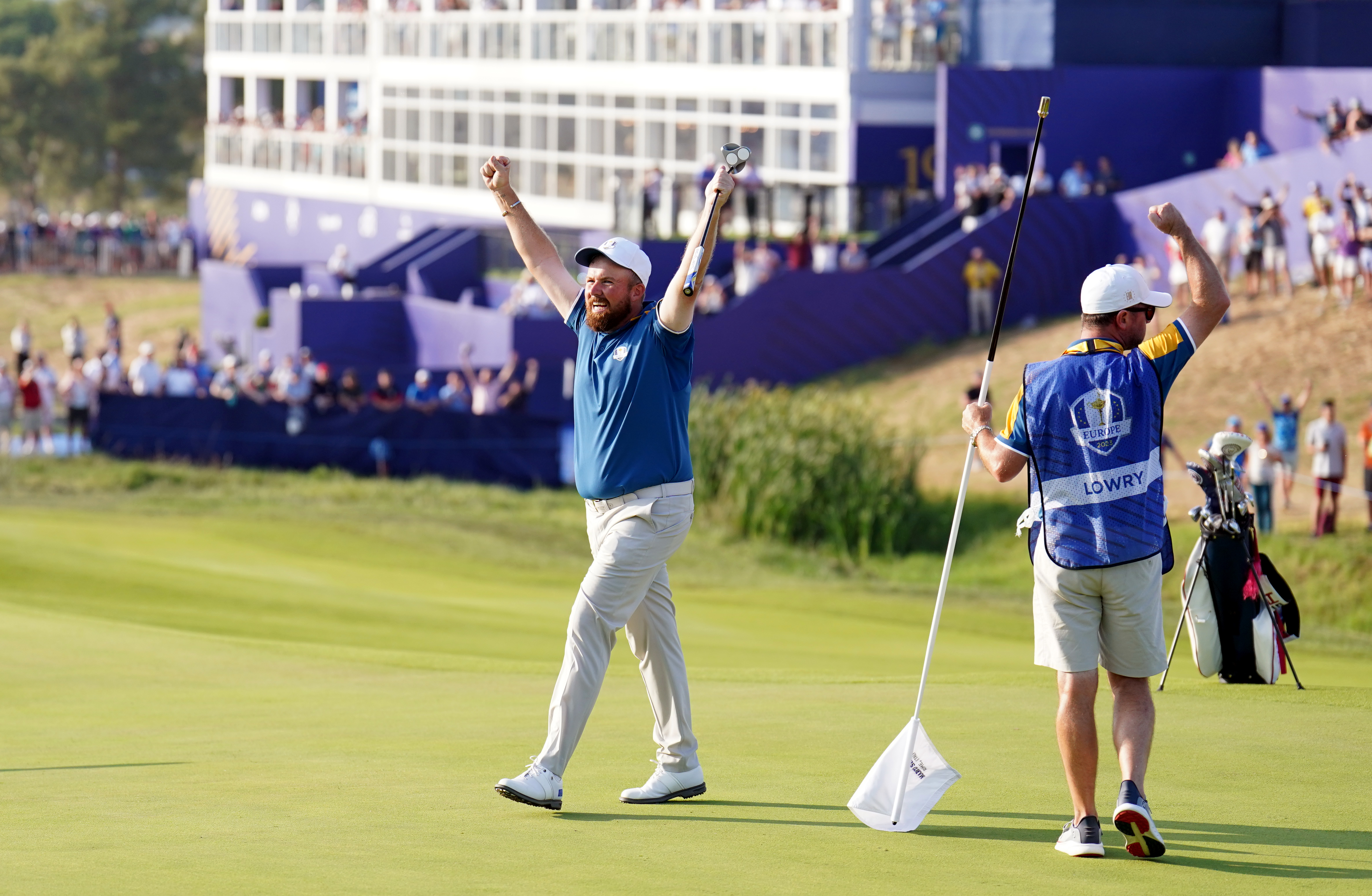 "It's been the greatest week of my life. I've been so lucky to do what I have in the game but the last two hours have been the most stressful two hours of my life.
"Thankfully Tommy did the business and the rest was just a celebration from there."
Beaten US captain Zach Johnson was in floods of tears after his side's defeat.
Struggling to get out his words, Johnson told NBC: "I think the Europeans played phenomenal golf. It really is that simple.
"My guys showed true heart and grit, a lot of character. They played for each other and I love them, but hats off to Luke.
"They played great and they were very impressive. I think we got outplayed.
Congratulations @RyderCupEurope pic.twitter.com/Tqb9ZlERPT

— Ryder Cup USA (@RyderCupUSA) October 1, 2023
"I'm proud of my guys, they fought. It's not them, it's on me. Maybe it's some poor decisions, something to reflect (on). I don't know yet.
"I don't have the brainwaves to function right now. I'll reflect on this and Team USA will be better off at some point. We will diagnose every little bit of it.
"I'm not making excuses, Europe outplayed us and they earned it."