Luke Crosbie revealed his pride at bucking the trend to emerge from a public school background and represent Scotland at a Rugby World Cup – but the flanker's friends will ensure he never lets his success go to his head.
The 26-year-old Edinburgh back-rower grew up in the West Lothian town of West Calder, which is far from a traditional rugby heartland.
Crosbie's love for the game, which he first got into while at primary school, has taken him to a level whereby – after winning five caps for his country – he is preparing to make his first appearance at a World Cup after being selected to start Saturday's must-win match against Romania in Lille on Saturday.
"Looking at my journey to get here, it's obviously special for me and my family that I've come right through," he said.
"At school, I don't think there was anyone who played rugby, we didn't have a rugby team or anything like that.
"To reflect on that and be sitting here at a World Cup is special for me and obviously my family have seen me go through all the stages. I'm just really excited and proud to be here."
Crosbie knows it is more difficult to make it in professional rugby in Scotland if not educated at a private school. His relatively humble beginnings in the sport, and those close to him, ensure he will always keep his feet on the ground.
"If you want something you have to go for it," he said, reflecting on his rise. "At school this is what I wanted to do. But not everybody knew you could do this as a job.
"When I went back to school, they said, 'what do you do for work, though, what's your job?' Which is fine, I quite like that.
"None of my friends know much about rugby at all so when I chat to them they don't know what is going on.
"It could be the biggest game for Edinburgh or Scotland and they'll be asking for a night out! And I'm like 'you're not following it at all, are you?' Which is great. But it's special for me and I'm just proud to be here."
Crosbie was unavailable for the opening match against South Africa after suffering a rib injury in the build-up. Nonetheless, he has enjoyed his World Cup experience so far and is looking forward to his first outing on Saturday.
"Picking up an injury wasn't great, but I'm totally fine now and I'm looking forward to the opportunity this weekend," he said.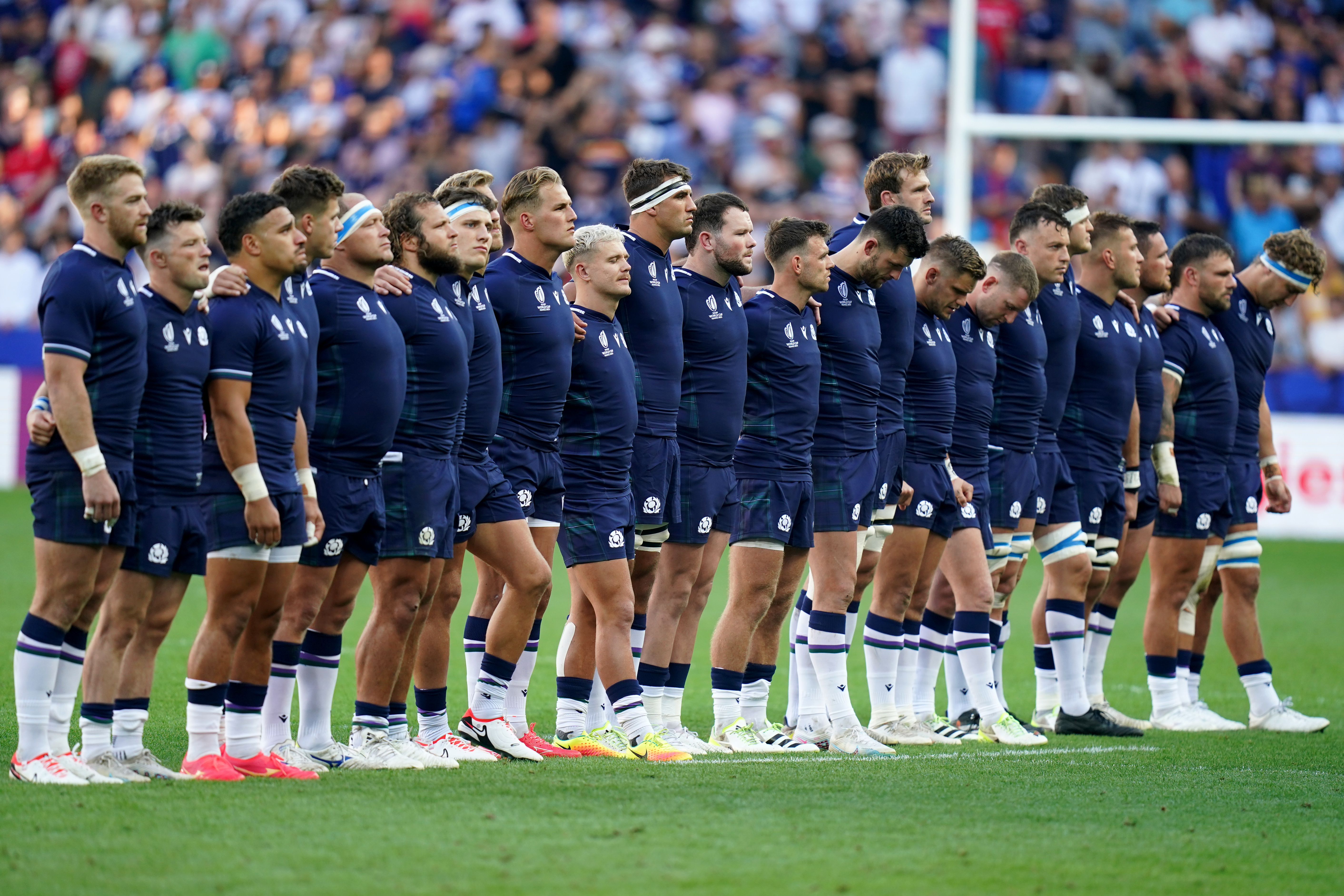 "I'm feeling really confident, the performances I have put in at Edinburgh throughout the season have been great. To get in the World Cup squad was great for me and my family.
"The support I get from my family is the same wherever I play. I could be playing a game for Currie at Malleny Park and they would be there.
"I played an Under-20 game in France for Scotland and my dad and uncle drove all the way down to watch my play. It doesn't matter who I'm playing for, they're always there supporting me."