Frank Vogel says the Los Angeles Lakers will show "big-picture patience" while having a "small-picture sense of urgency" after they slumped to a 107-104 defeat to the Oklahoma City Thunder.
The Lakers, missing LeBron James due to an abdominal strain, opened up a commanding 19-point lead in the second quarter at Staples Center on Thursday.
Oklahoma roared back to end the Lakers' three-match winning run, Shai Gilgeous-Alexander scoring 11 of his 28 points in the fourth quarter as the Thunder secured only their second victory of the season.
Head coach Vogel says the Lakers will not feel sorry for themselves with the likes of James absent and will learn from their defeat to Oklahoma.
"We don't worry about stuff we can't control, we all want to win every game badly," said Vogel. "We want it to be perfect right now.
"We have big-picture patience but small-picture sense of urgency to get this right, right away and to win these games in the short term. We fell short tonight, it's disappointing but we'll get to work tomorrow and get better from it."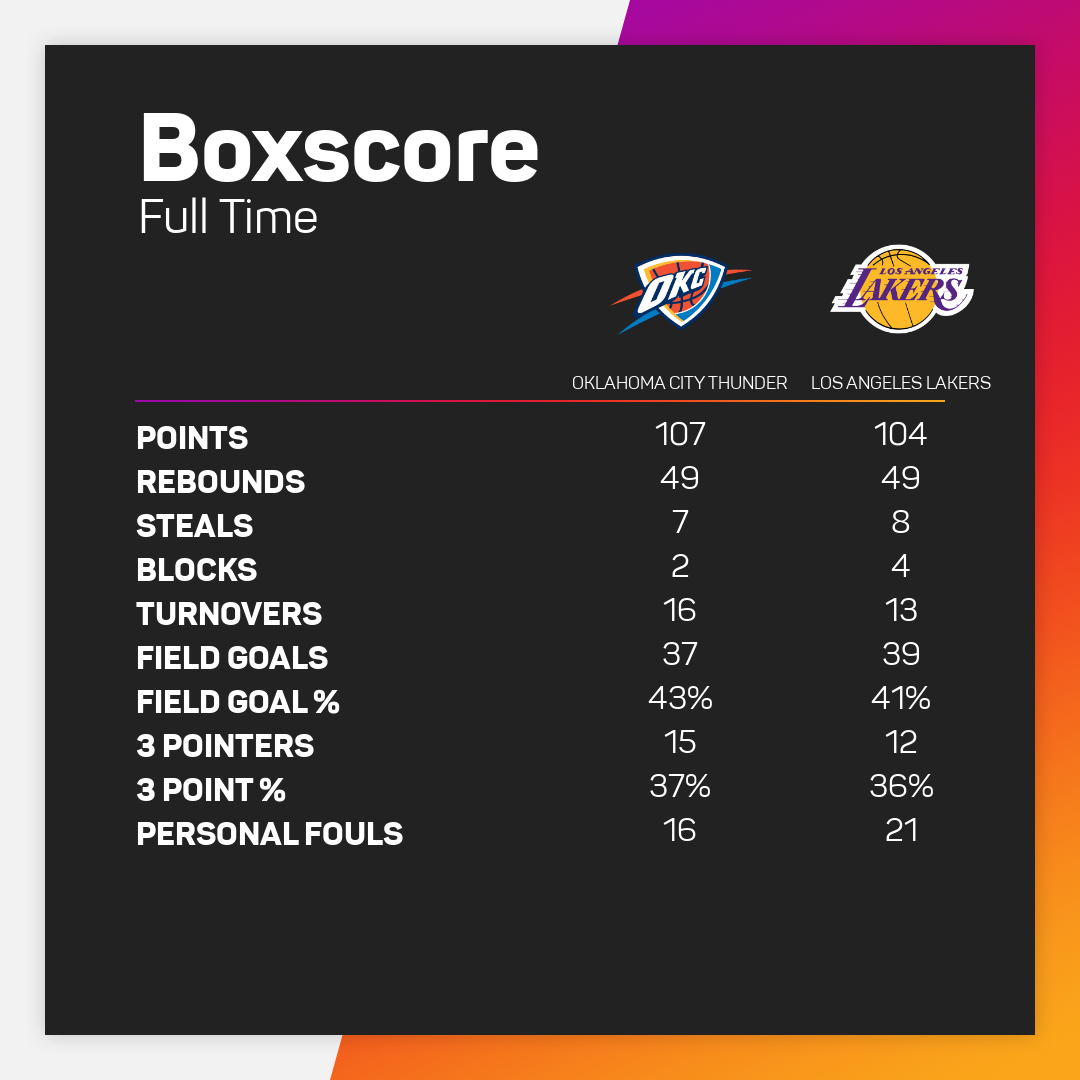 Vogel warned his players they must be consistent throughout matches after a strong first half was in vain.
"It's a long game, they are going to keep playing. Early leads don't really mean anything in the modern NBA," he added.
"You got to keep playing, we learned our lesson last week, but they made their run in the second quarter and it's a 48-minute game, you've got to play quarters."
Anthony Davis scored a game-high 29 points, claimed 18 rebounds and provided five assists as the Lakers slipped to 5-4.