The Los Angeles Lakers have tied down the immediate future of the greatest player of all time in LeBron James, according to Lakers podcaster Anthony Irwin.
James has agreed a two-year contract extension with the Lakers worth a whopping $97.1million, it was reported by ESPN on Wednesday, citing Klutch Sports CEO Rich Paul.
The 37-year-old had been entering the final year of a contract worth $44.5m. His new deal apparently includes a player option for the 2024-25 season.
Last season, James played 56 games overall, averaging 30.3 points per game, only the second time he has averaged over 30 in a single campaign (31.4 PPG for the Cleveland Cavaliers in 2005-06). 
He averaged 8.2 rebounds per game, 6.2 assists and hit a career-high season average of 2.9 three-pointers and 8.0 attempts per game.
James also became the first player in NBA history to record more than 10,000 career points, rebounds and assists.
Speaking to Stats Perform, Irwin said he lists James ahead of Michael Jordan and former Laker Kareem Abdul-Jabbar when it comes to judging the best player of all time.
"I have him as the greatest ever, in my book," he said. "Now, we're splitting hairs anytime you're talking about him and Michael and Kareem, who for some reason is never like involved in the conversation in ways that I think he should be.
"The league is more competitive I think now than it was when Michael was playing. I think you have to take that into account.
"If you have Michael as your GOAT (greatest of all time)? Cool. If you have LeBron as your GOAT? Cool. If you have Kareem is your GOAT? Super cool, because I would love to hear the people who make that case.
"Anybody who tries to act as if those three guys don't have a case to be made, those are the people that I find myself rolling my eyes at."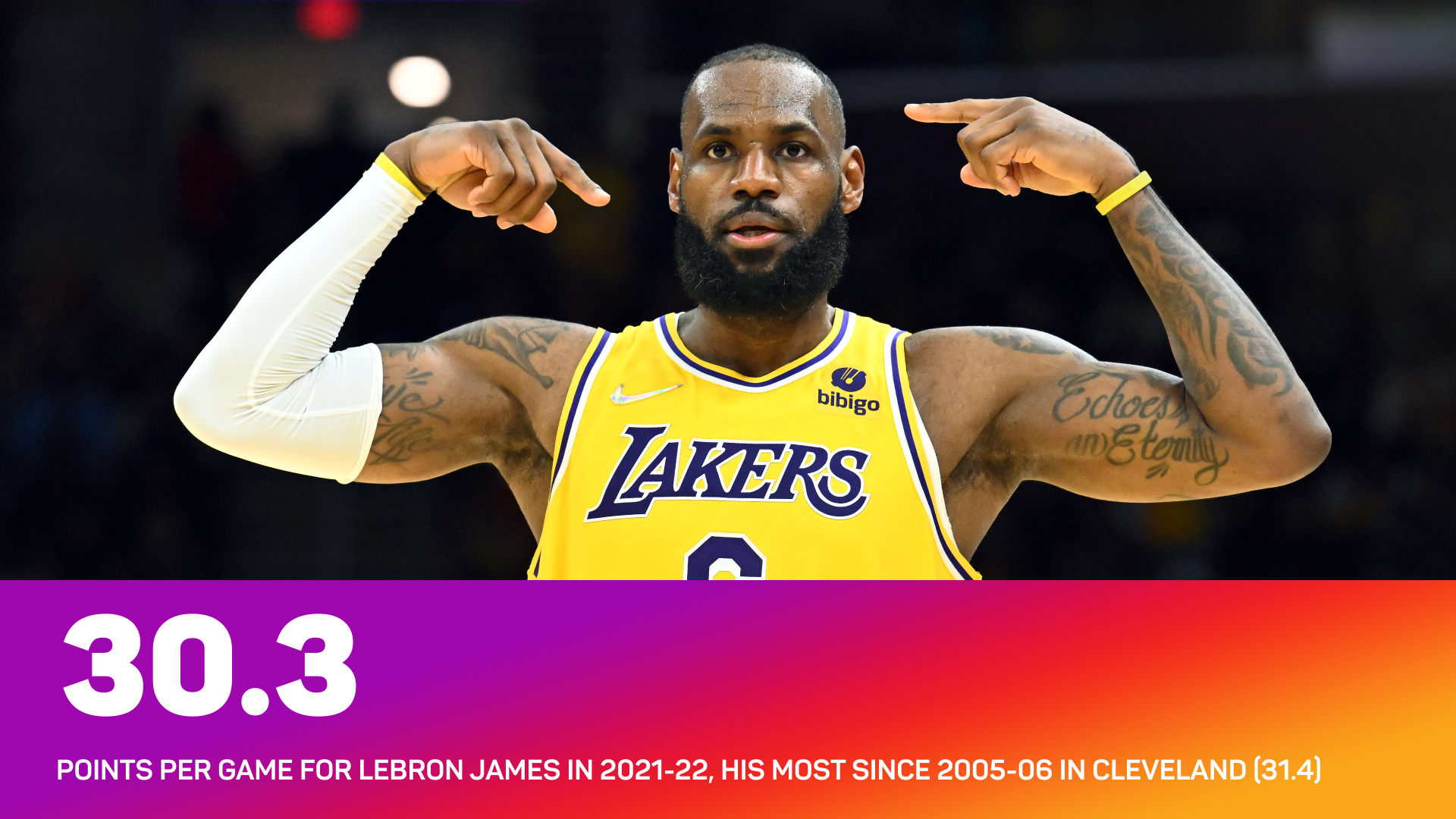 Irwin – who hosts Lakers podcasts on Silver Screen and Roll – was pleased with the reported agreement between the organisation and James, believing it could make things easier for the Lakers as they look to move Russell Westbrook on.
"It's good that all parties came to the conclusion that they couldn't have this loom over the season or training camp," Irwin added. "I think if LeBron was going to continue his relationship with the Lakers, they had to either announce an exit strategy or announce an extension. Fortunately, they came to the latter decision.
"The other part of this that I find interesting is obviously everybody knows they've been trying to trade Russell Westbrook.
"One source of leverage that other teams might have had on the Lakers as they tried to do that was 'You have to trade Russell Westbrook, you have to appease Lebron James. Otherwise, he's not going to sign that extension.' And you have that awkward relationship carrying forward into the season.
"Now, that's not something that other teams have. So this helps the Lakers, I think, accomplish their goal of not just moving Westbrook but not overpaying to do so. And hopefully bringing some legitimate help back in return."