Anthony Joshua will not "sit around and wait" to enter discussions with Tyson Fury after the latter's proposed bout with Oleksandr Usyk fell through.
Usyk's camp confirmed on Wednesday that talks with Fury over a heavyweight unification bout at Wembley on April 29 had collapsed.
Fury's promoter Eddie Hearn later revealed he is hoping to revive negotiations with Joshua over an all-British showdown later this year.
But having failed to agree terms on a fight twice before, most recently at the end of last year, Joshua is not interested in more drawn-out discussions.
"I was supposed to fight him before I fought Usyk, the first time, and he pulled out due to his legal case, the arbitration, with [Deontay] Wilder," Joshua said.
"Then we had the one for this December [when talks also broke down]. Will the fight with me and him get made? I don't know.
"Look at all the s*** they are going through now with this Usyk stuff. It's just crazy. I don't publicise things, so it's actually good that people are starting to see what goes on.
"It's good that people can actually see the s*** that people have got to put up with to make a fight. But Me and Usyk got two successful fights done."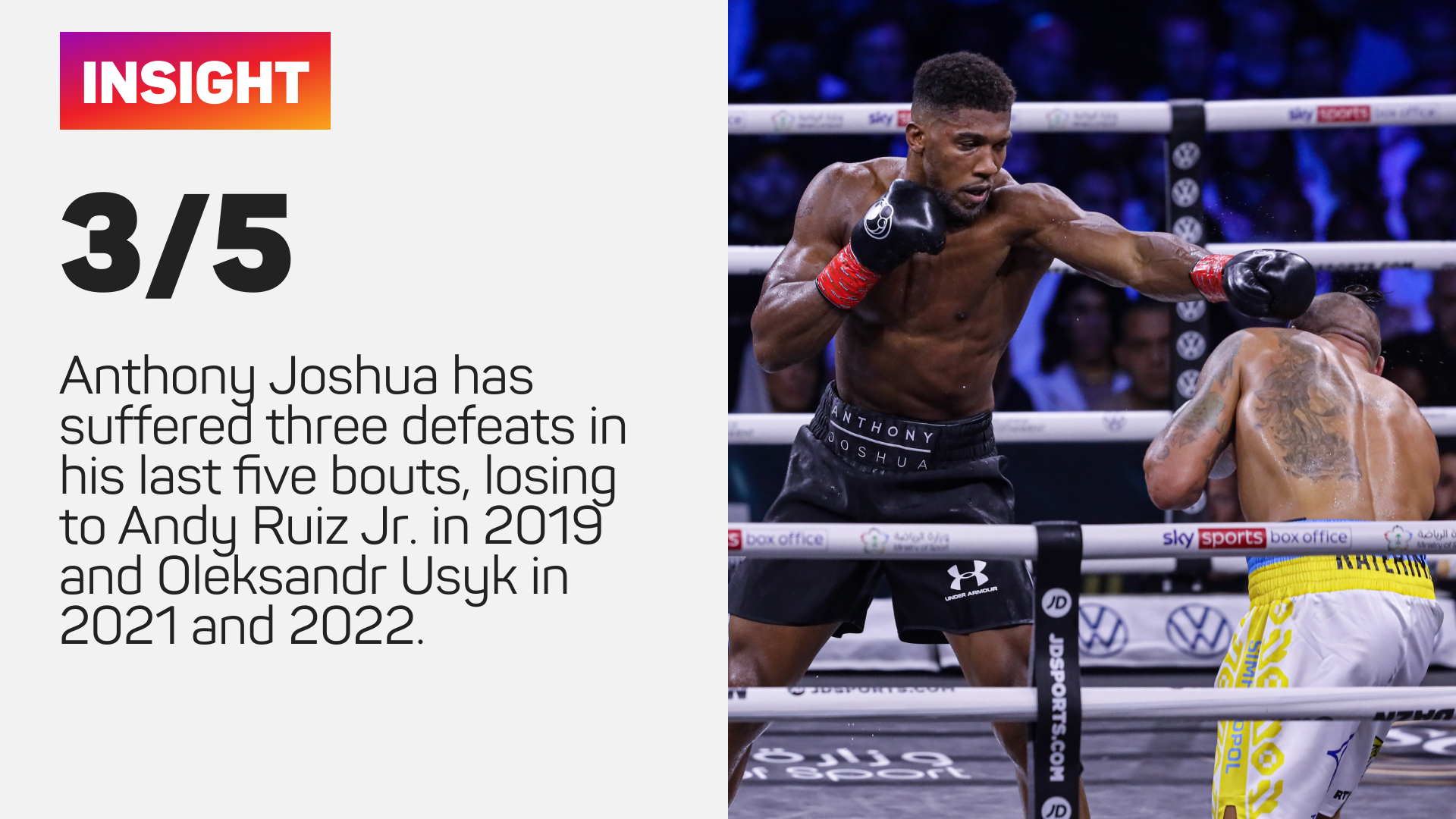 Joshua added: "I cannot say I am just going to sit around and wait for this geezer [Fury]. There are other great fights out there I can have.
"Without Fury on my record I will not wake up tomorrow and regret my whole boxing career. If he is on it, I am on it, if he is not, he is not. Whatever."
Joshua is scheduled to meet Jermaine Franklin in London on April 1 as he looks to respond to back-to-back losses to Usyk.