Josh van der Flier would rather play at midnight than endure the scorching temperatures which caused him to ditch his distinctive red scrum cap in Ireland's Rugby World Cup opener.
The world player of the year bolstered his side from the bench as they launched their campaign with a thumping 82-8 win over Romania on a baking-hot afternoon in Bordeaux.
Ireland's other three Pool B fixtures – against Tonga, South Africa and Scotland – will each kick-off at 9pm local time, something Van der Flier was initially uneasy about.
But, after enduring heat of 36 degrees Celsius, the flanker has had a change of heart, having felt ready to come back off just 15 minutes into a challenging Saturday afternoon cameo.
"I was thinking before the tournament that 9pm is so late, it's a really long day," he said.
"But then when I saw the weather in the captain's run (on Friday), I said I'd happily play at midnight if it's a bit cooler.
"In the first half, most of the pitch was in the sun, second half you were in the sun and it almost felt like a break when you got into the other half of the field where it was a bit shaded.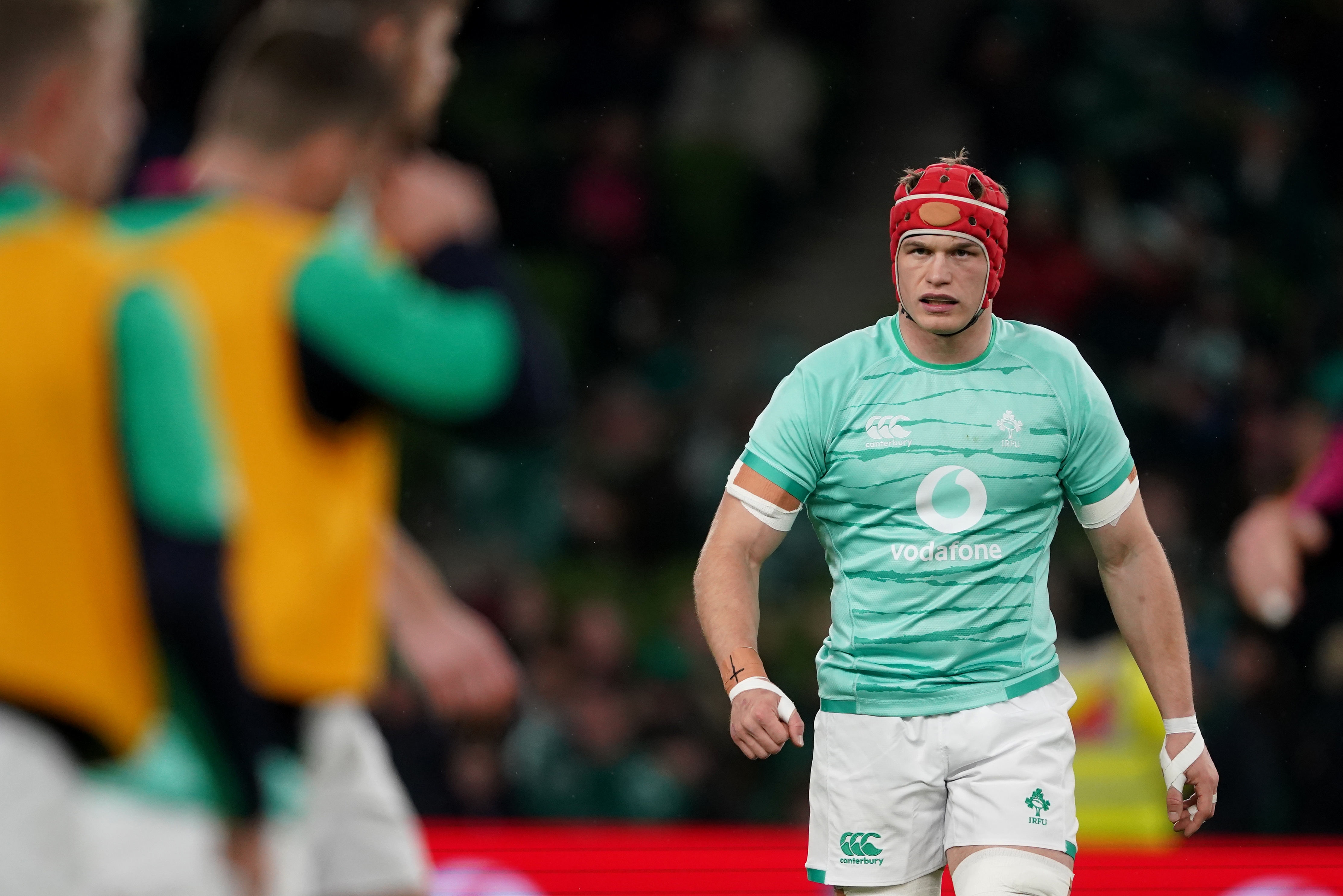 "It will definitely make a big difference (kicking off later).
"A lot of credit has to go to the lads who played 80 minutes out there. After 15 of my 20 minutes, I was nearly ready to get subbed off again. It was tough."
Van der Flier looked slightly unfamiliar as he emerged without his customary scrum cap to replace Leinster team-mate Caelan Doris.
The 30-year-old also felt compelled to remove the distinguishing head gear, which was initially chosen to match his school's kit, during Ireland's pre-tournament training camp in the Algarve.
"I tried wearing it in training in Portugal and I really, really struggled," he said.
"It's just an extra bit of heat and it makes a big difference when you take it off.
"I did notice that it just feels different not having a scrum cap on but definitely glad not to have it in this heat.
"Last World Cup, I didn't wear it for the first game, then I got a cut on my head so I had to start wearing it.
The World #1s are putting on a serious performance in Bordeaux #RWC2023 | #IREvROU | @IrishRugby pic.twitter.com/G8I28FzffL

— Rugby World Cup (@rugbyworldcup) September 9, 2023
"I had done it before but I would probably be more comfortable wearing it."
Ireland take on Tonga in Nantes before Paris showdowns with reigning world champions South Africa and Scotland.
Wing James Lowe is braced for tougher tests against some "scary teams" and is not yet contemplating a potential quarter-final clash with his native New Zealand.
He said: "It's not going to get any easier now, the further we get, is it?
"Tonga are physical, we struggled against Samoa (a 17-13 win) a couple of weeks ago and Tonga are a very similar outfit: physical, combative.
"They're going to run hard and tackle hard, so we're going to have to be smart there, and the week after it's South Africa, so it's not going to get any easier the longer we last."
Asked about possibly facing the All Blacks in the last eight, the 31-year-old replied: "There's a fair few scary teams before we even think about a quarter-final.
"People are labelling our pool as the 'pool of death', fair play."