Jon Rahm has brushed off Brooks Koepka's claim that he acted like a child at the Ryder Cup by saying it was not even "low-level 'Jon' anger".
Koepka accused the Spaniard of displaying immature behaviour and pouting during the dramatic closing stages of their opening-day fourballs encounter in Rome on Friday.
Rahm registered two eagles in the final three holes as he and playing partner Nicolai Hojgaard twice came from behind to claim half a point for Europe against American duo Koepka and Scottie Scheffler.
Referring to an incident after the US pair won the 17th hole to move one up, Koepka said after the match: "We birdied 14, 15, 16, 17, 18, and lost two (holes). So, yes, I want to hit a board and pout just like Jon Rahm did.
"But, you know, it is what it is. Act like a child. But we're adults. We move on."
Rahm did not deny the incident when asked about it on Saturday but played down its seriousness.
He said: "I am not going to stand here and say I am a perfect example of what to do on a golf course. I play and compete the way I think I need to play and compete.
"I am not happy I left a 10-footer short on 17 to possibly tie the hole, and going up to the tee I let out some frustration hitting a board sideways. I kept walking. That was it.
"Brooks thinks that's childish. It is what it is. He is entitled to think what he thinks. I don't know what else to say but I am very comfortable with who I am and what I do.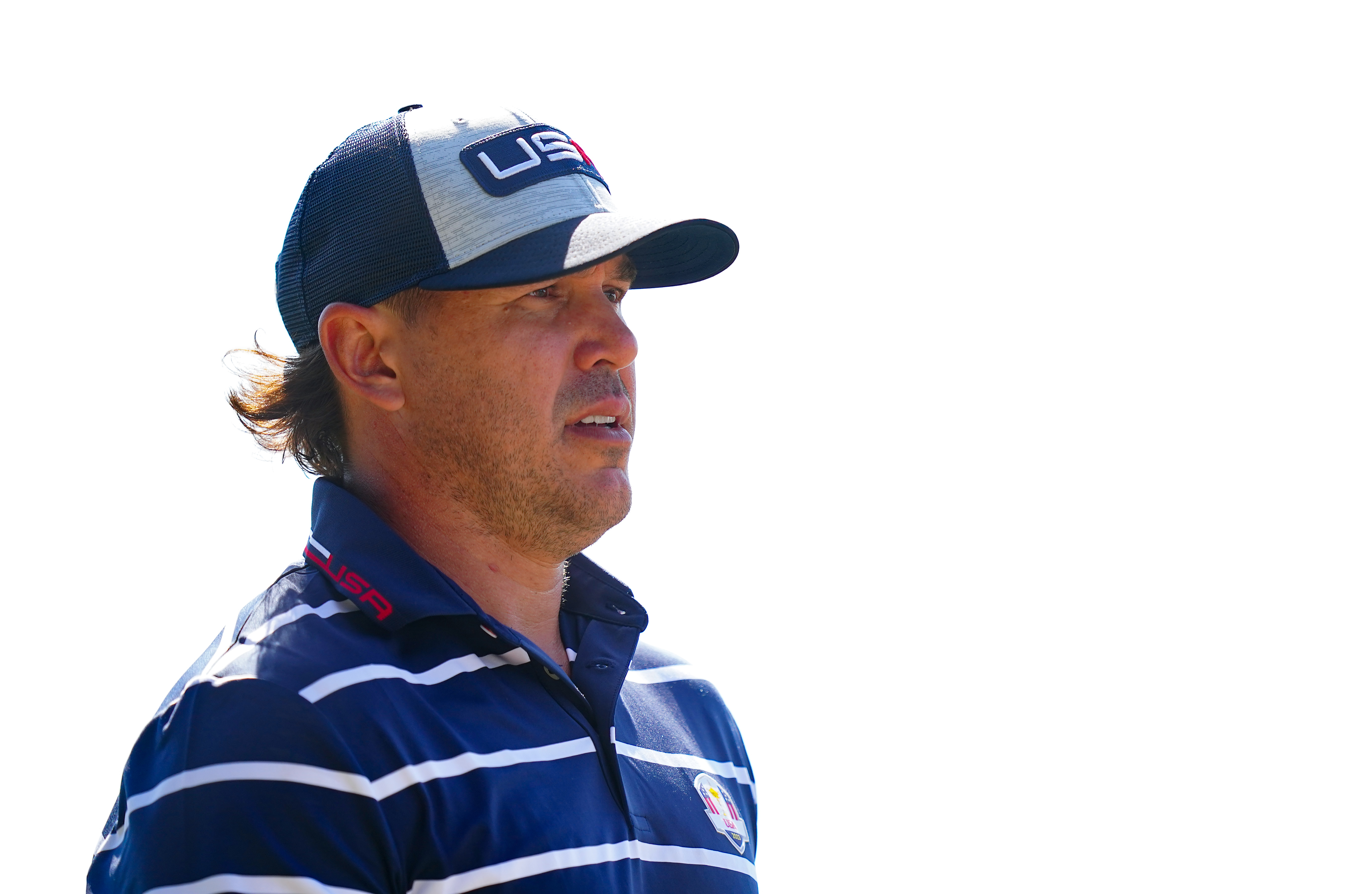 "I have done much worse on a golf course, so that doesn't even register to a low level of 'Jon' anger on a golf course."
The fightback by Rahm and Hojgaard capped a superb first day for Europe which they ended 6.5-1.5 ahead and they celebrated exuberantly.
Rahm believes Koepka's remarks probably came out of frustration.
He said: "I've never had an issue with Brooks. I don't know now, but up until yesterday afternoon I thought we had a pretty good relationship.
"Listen, had I seen somebody make the putt on 18 the way I did, I would not have been the happiest of people either.
"Clearly there was a little bit of luck involved with that but it is match play. I think we saw plenty of the opposite when we were at Whistling Straits two years ago."
JON RAHM!!! #TeamEurope pic.twitter.com/Fa0ZUH4hwZ

— Ryder Cup Europe (@RyderCupEurope) September 30, 2023
Rahm was back in action in the foursomes with Tyrell Hatton on Saturday morning and the pair beat Patrick Cantlay and Xander Schauffele 2&1. They were both then rested in the afternoon.
Rahm said: "As a competitor you want to keep going but we had a couple players finish early that had been better rested.
"It's mentally draining and (captain) Luke (Donald) has to do whatever he thinks is best."