Memphis Grizzlies coach Taylor Jenkins said a frank halftime discussion among his players was the catalyst for the biggest comeback in the NBA this season.
Trailing by 29 points in the third quarter of Friday's contest against the San Antonio Spurs, the Grizzlies produced a resounding fightback to earn a 126-120 overtime triumph.
Still down by nine in the final minute of regulation play, a 9-0 stretch in a dramatic finale sent the game into additional time.
Jaren Jackson Jr put up 28 points for the Grizzlies, who set a franchise record with their comeback.
Asked what sparked the revival, Jenkins said: "It really started at halftime.
"We didn't watch any film. I just opened up the floor to the players to talk and said, 'What do you got for me?'
"Four or five guys spoke up and said it was unacceptable what we were doing in the first half.
"We were too casual, we weren't communicating, we weren't executing our coverages, we weren't playing with physicality, we weren't trusting the pass."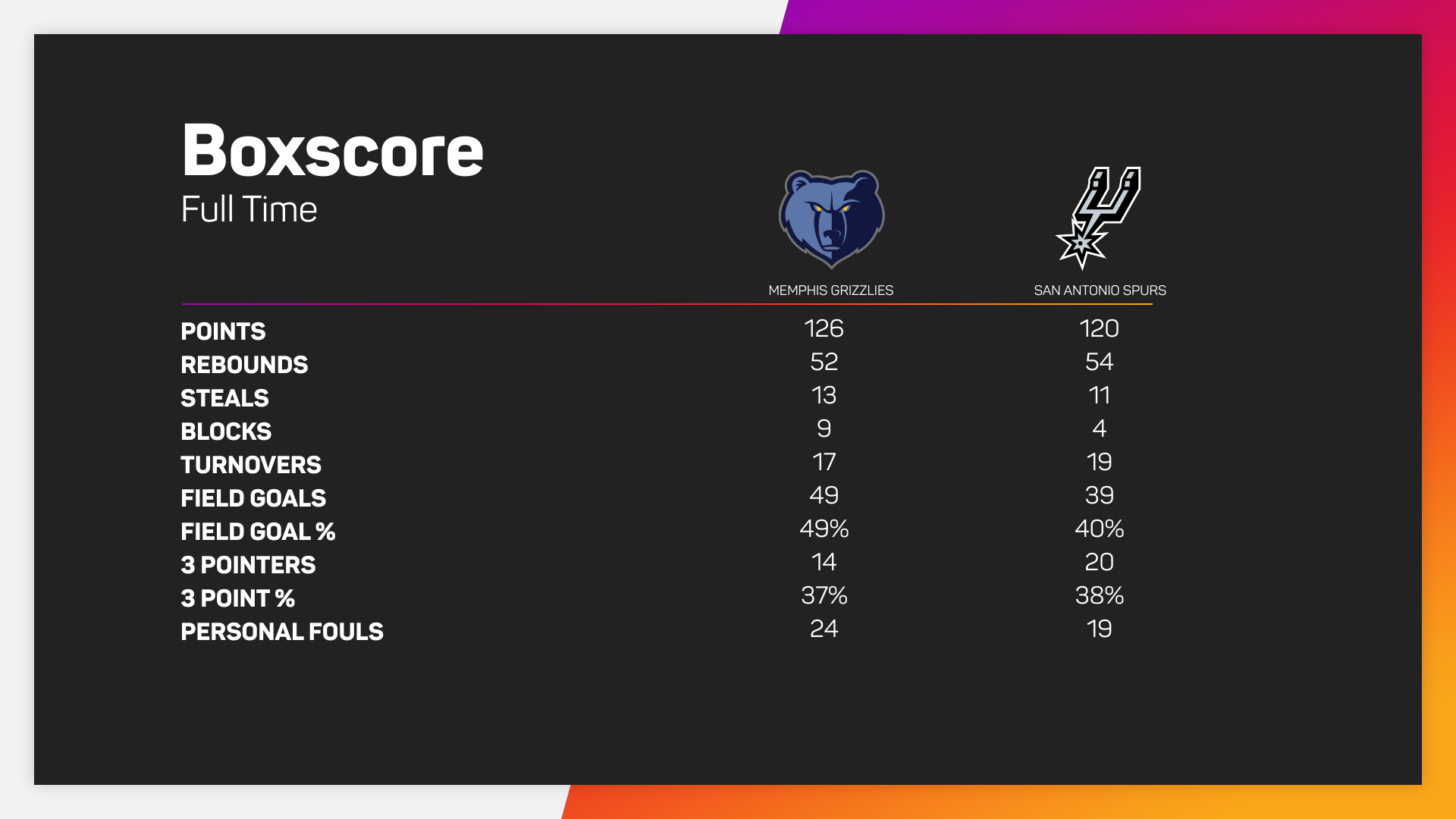 The Grizzlies are now 4-3 without their All-Star guard Ja Morant, who served the seventh of an eight-game ban for "conduct detrimental to the league".
Jackson said the turnaround was reward for the Grizzlies' perseverance.
"We came in at halftime, regrouped, talked about it," Jackson said.
"Just came out firing (in the second half). You chip away long enough, you're going to make some noise."
The Grizzlies sit third in the Western Conference with a 42-27 record.