England head coach Brendon McCullum branded his first taste of Ashes cricket "a great heavyweight fight" and is already anticipating a rumble Down Under in 2025.
McCullum's side were on the ropes at 2-0 down but hit back to square a thrilling series 2-2, and would surely have been celebrating an outright victory had rain not halted England in the fourth Test at Old Trafford. If the contest had been settled on judges' scorecards, the urn would surely have been heading home.
The hosts ultimately settled for a share of the spoils on a rousing final day at the Kia Oval, where Chris Woakes and the retiring duo of Moeen Ali and Stuart Broad toppled the tourists to seal a 49-run win and maintain their year-long undefeated streak in Test series under the New Zealander.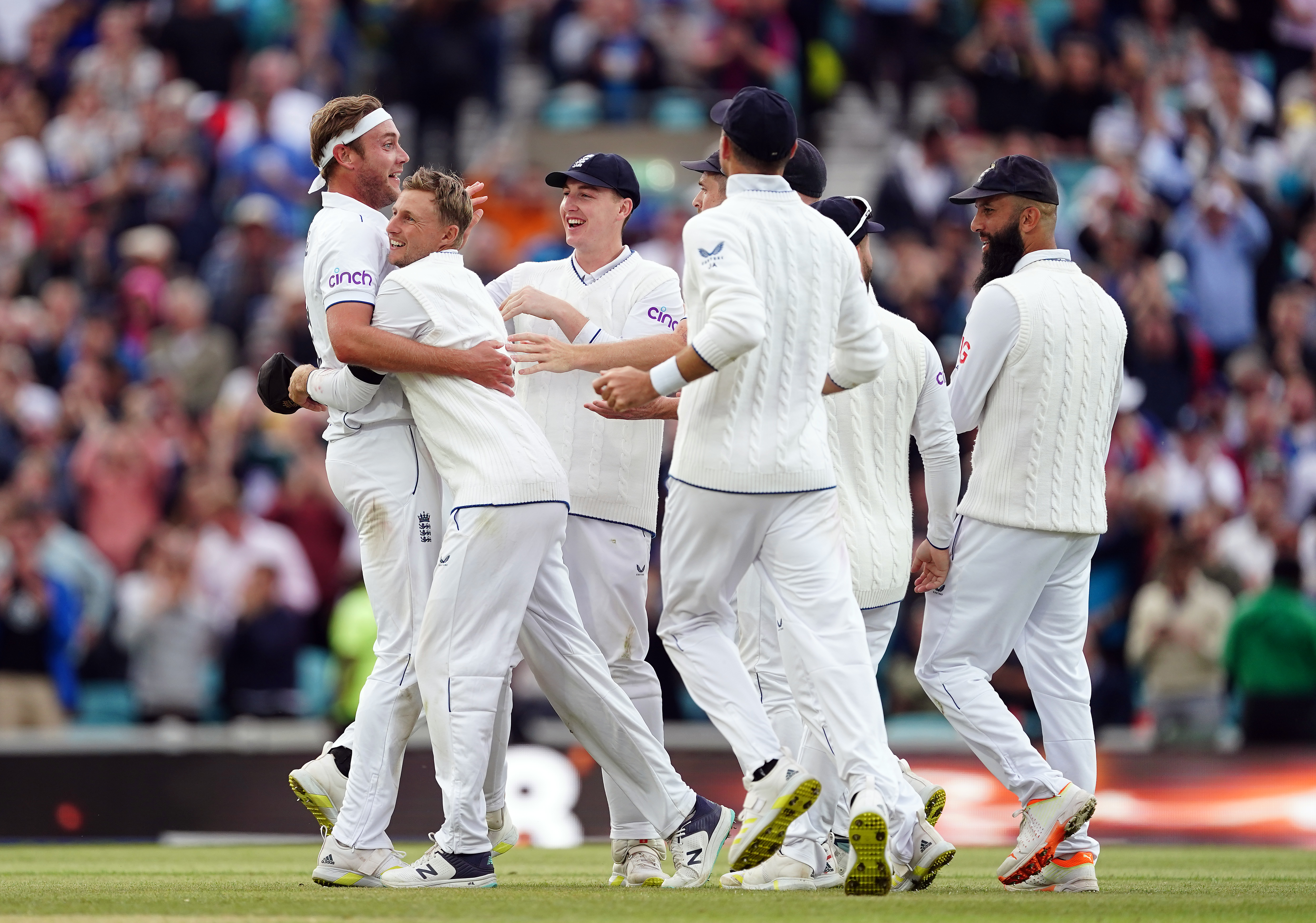 An Australia team who came into the Ashes as newly-crowned Test world champions provided the stiffest challenge yet of the 'Bazball' blueprint, and McCullum was enthralled enough by what he saw to cast his eyes towards a rematch that lies two-and-a-half years away.
"I've looked from afar at the Ashes and to now be a part of it and witness how special it is is something quite incredible. I don't want it to end actually," said McCullum, who traded a few blows with the Australians during his own time with New Zealand.
"I think we should go round again and have another five Tests, keep doing what we're doing. It's been an incredible six weeks and I'm really proud to be sharing a dressing room with the England boys.
"But you're sharing this series with the Aussie boys too. They walk away with the urn but both teams walk away with two victories under their belt. I think both sides have stayed true to their styles and that's what makes a great heavyweight fight. It's two different styles and total conviction in them.
"When you look back to when the skipper (Ben Stokes), thinking would we be able to take on a great Australian team – and they are a great Australian team – and go toe to toe with them? I think the answer is yes and that's a tremendous confidence booster for the group.
"The next one is obviously a little way away and there's certainly different challenges to cross before then. If we look at the growth of the team in the last 14-15 months it has been quite significant.
"There will be some new faces for both sides in two-and-a-half years, no doubt, but I'd imagine again it could be another cracking series when the time comes. But firstly we're letting this one sink in and enjoying it."
England do not play Test cricket again until January's trip to India but McCullum already has two holes to fill, with Broad and Moeen bowing out on a high. The seam bowling ranks are looking distinctly well travelled too, with James Anderson (41), Chris Woakes (34) and Mark Wood (33) the men in possession.
Every single wicket from a magical final day of the 2023 Ashes #EnglandCricket | #Ashes pic.twitter.com/vS8810TX65

— England Cricket (@englandcricket) July 31, 2023
Word has already been passed around the county circuit that England want to see Test hopefuls put their names forward by playing the same kind of fearless, selfless cricket McCullum and Stokes favour and events of the past seven weeks have surely left plenty with an appetite to join the fun.
"I certainly hope so. Naturally places do come up when guys come to the end of their careers so there will be opportunities there," he said.
"We're starting to build some nice depth in batting and bowling as well, so that's encouraging and will pose some good conversations moving forward.
"What you're trying to do is not only inspire the next generation but the layer underneath the top team, to have them understand how we're going to play and work out in their own heads where they fit within that and try to force a place.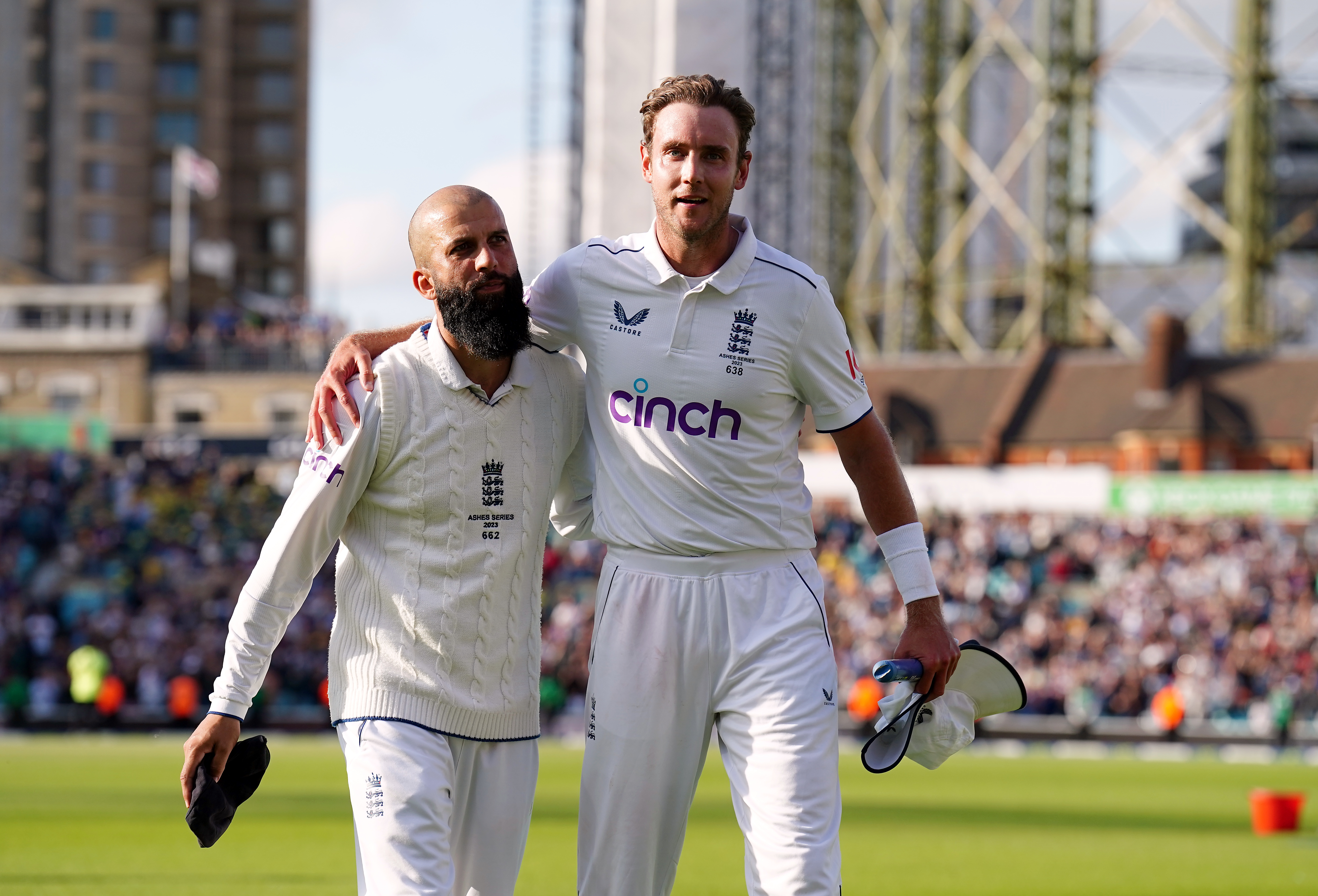 "Broady and Mo for a second are two incredible cricketers but also wonderful people and great characters in the dressing room. We'll miss them, no doubt, but they have left a huge imprint on the side. It's been great to have them around and I'm sure their legacies will carry on to the next generation."
In the short term, McCullum will take a back seat for the rest of the year. His white-ball counterpart Matthew Mott will take charge of English ambitions in the meantime, with this autumn's 50-over World Cup defence the next major goal.
And despite likening his side to prize fighters, McCullum expects to see his players divide their time between the cricket pitch and the golf course until he next sees them.
"What will be really important for the time India comes will be trying to dial back into what we've achieved in the last 14-15 months and trying to make sure the team turns up with the same clarity of thought when we go about things," he said.
"Until then I'm sure the boys will have a good time. They'll score some runs, take some wickets and we'll all make some birdies."