There had been a lot of talk about Max in karting. The first time I saw him was in his opening Formula Three race at Silverstone in 2014.
I remember raising it to Helmut Marko – Red Bull's motorsport consultant – that this kid looks the real deal. Helmut watched him at the Norisring in Germany and he was convinced.
There was interest from Niki Lauda and Mercedes, but Red Bull could take him to Formula One immediately. So, he came to us a very young age. He was 16. And I remember in his very first outing for us – a demonstration run in Rotterdam – he took the front wing off the car! But you could tell in the seat fitting the confidence he had for a young guy was exceptional.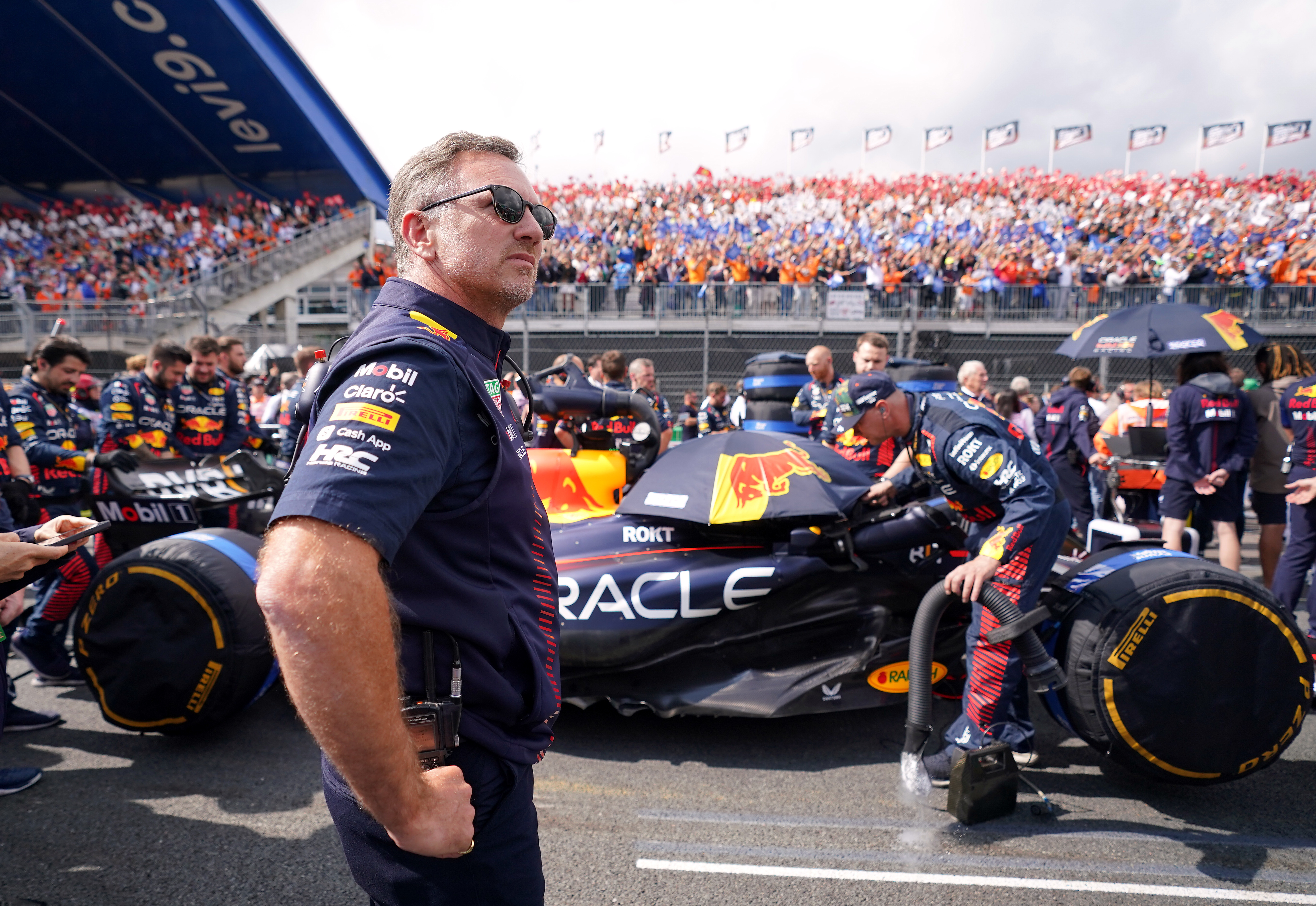 All of the drivers that came through the junior categories learned their trade out of the spotlight, but Max became the youngest driver in Formula One ever. He was only 17. Every move and every mistake he made was scrutinised.
Jean Todt, who was the FIA president at the time, changed the regulations to ensure someone as young and inexperienced as Max could not enter F1. There will never be a driver that moves so rapidly from karting to F1 again. But the way he dealt with it mentally made him a standout character.
It was obvious in his first full F1 season when he drove for Red Bull's sister team Toro Rosso, that he was an emerging talent, and at the beginning of 2016 he was performing beyond the capability of the car.
Daniil Kvyat was struggling, and there was a lot of interest in Max. We made the decision to move him to Red Bull at the Spanish Grand Prix.
Mercedes did their thing when Lewis Hamilton and Nico Rosberg crashed into each other on the first lap and Max, who started fourth which was already stunning, made the one-stop strategy work to win in his first Grand Prix with the team. He became the sport's youngest ever winner, aged 18. It was a fairytale. Max had arrived.
He won races in 2017 and 2018, and in 2019 he became the team leader following Daniel Ricciardo's departure to Renault. He grew up, and it was a transformative year for him.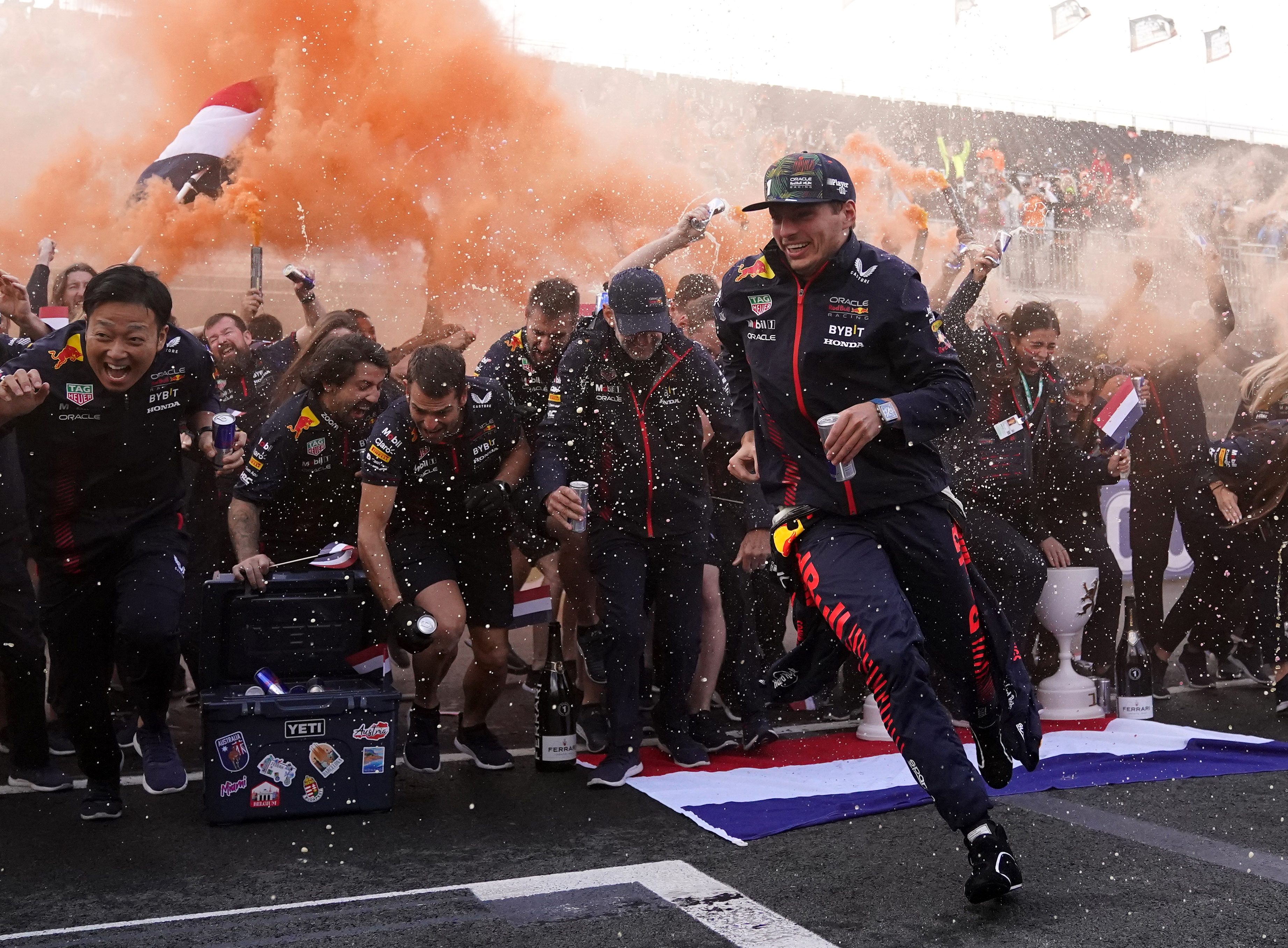 In 2021 we had a car and an engine that could take the fight to Mercedes, and that season will go down as one of the most competitive sporting duels the sport has ever had.
From the first race in Bahrain through to Abu Dhabi, Max and Lewis were like two heavyweights going up against each other. Max was a dog with a bone. He wouldn't let it go. And you couldn't script that they would head to the final race tied on points.
Max was very cool. He put the car on pole, and we took our opportunity under the final safety car. Max had one lap to get the job done. I don't think Lewis expected Max to attack in the corner that he did, and people overlook that he still had to beat Lewis. He still had to win the race. It wasn't about two unlapped backmarkers. It was about Max reacting to the circumstances and getting the job done. And under the most intense pressure he did just that. He sent it down the inside and the whole place went bananas.
To see him and his father, Jos, celebrate was a very special moment because it was the culmination of all the effort that his father had put into him at a very young age. Max achieved his goal, and anything after that was the icing on the cake, because for him, it was all about becoming a world champion.
Max has still got all the tenacity he had when he got in the car as a 17-year-old, but he now marries that with experience. Outside of the car, he is a normal guy, too. He has his feet on the ground and he hasn't had his head turned by fame and fortune. He still loves racing, and he has got good, grounded principals.
He is competitive and wears his heart on his sleeve. He is very honest. He will give you everything, but he expects everything in return.
He can go on to achieve so much more. We are riding a wave at the moment, and we want to continue riding that wave for as long as we can.
Will Max be in Formula One for a long, long time? I don't think so. He has ambitions beyond F1 and beyond racing. And at 26, 36 seems a long way away.
We have a long-term agreement with him until 2028, and he has always said he will be happy to start and end his career here, but motivation will be a crucial factor.