Gregor Townsend is hopeful no Scotland players will decide to call time on their international careers in the wake of their demoralising World Cup pool-stage exit.
The Scots bowed out of the tournament on Saturday evening after a 36-14 thrashing at the hands of Ireland in Paris.
Former national team captains Stuart McInally and Stuart Hogg both announced earlier this year that they planned to retire after the World Cup to pursue other interests, although neither player ended up making an appearance at the showpiece in France.
Forwards WP Nel, 37, and Richie Gray, 34, are among those in the age range who may naturally be considering their futures, but Townsend would prefer to keep as many options in the fold as possible.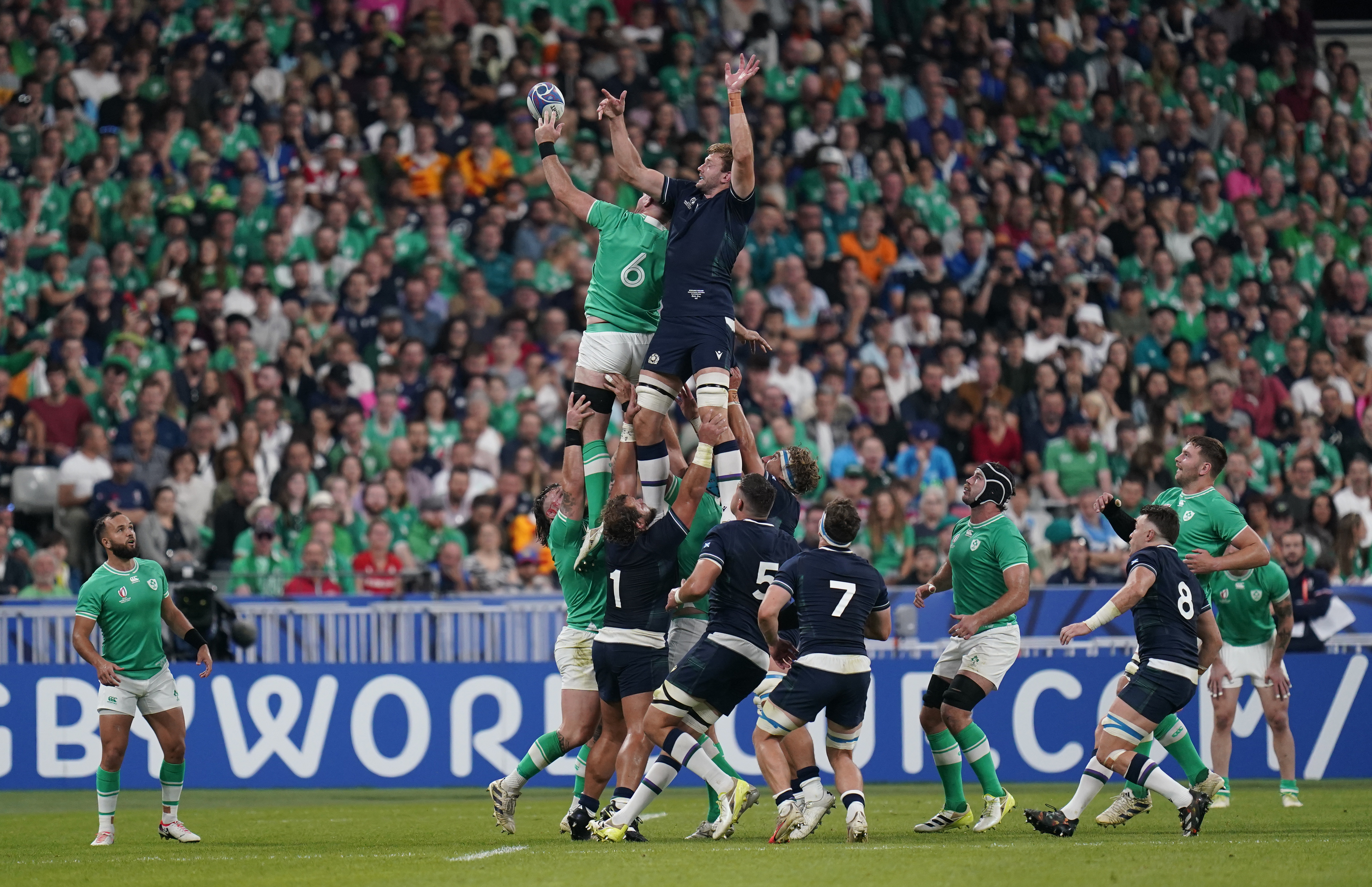 "I hope there are no retirements after this World Cup," said the head coach as he reflected on the tournament on Sunday. "I think some of the older players in our squad have been some of our best performers.
"WP Nel is physically in the best shape of his life, he's started more games for us this year than he ever has and he's played really well.
"I thought Richie Gray was one our best players, if not the best, on the field on Saturday night. His physical ability is excellent, but also his desire to keep going at the opposition was great to see.
"So they are two of our older players and we obviously hope they are still available for the next couple of seasons.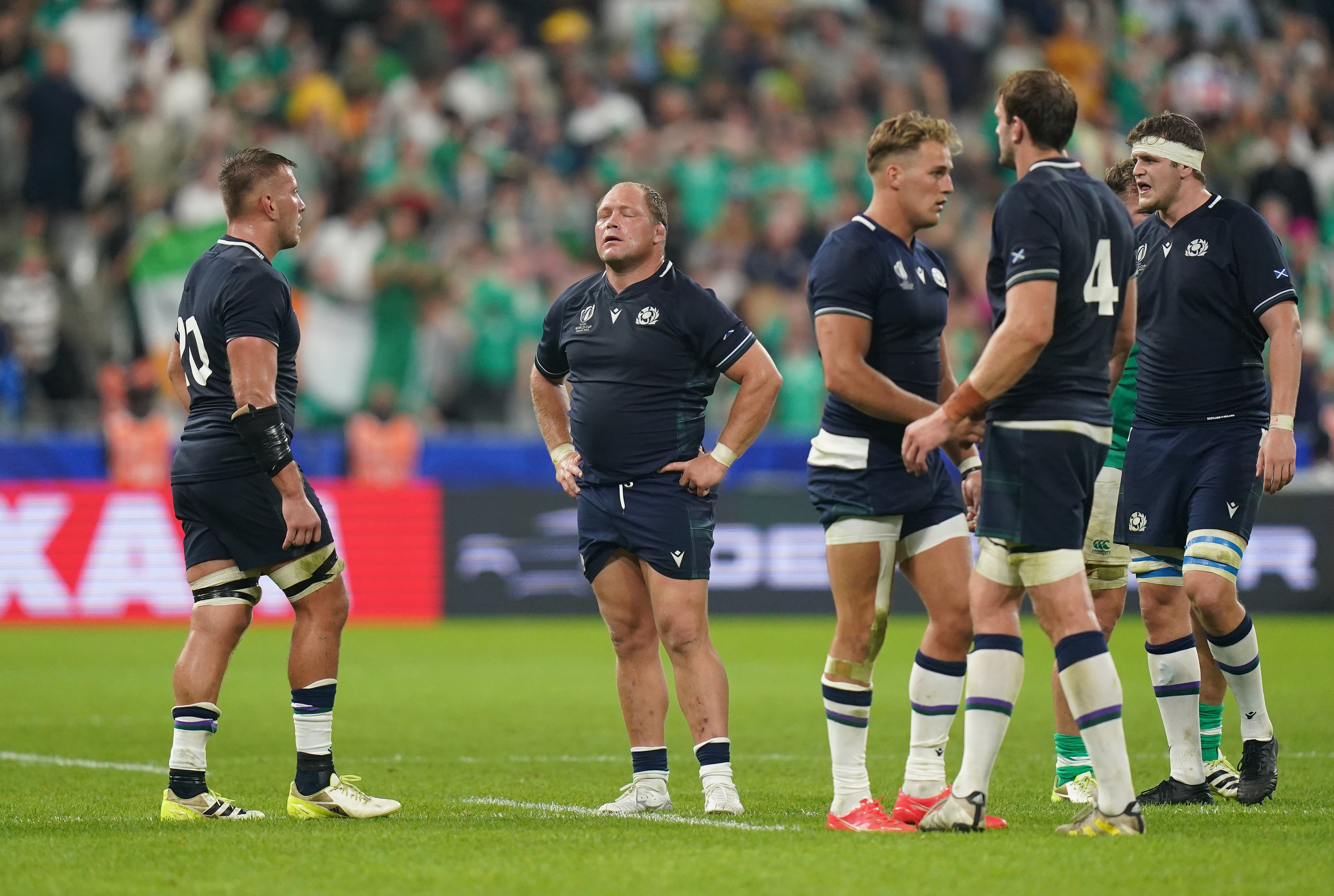 "Whether it's people retiring, or injury, or people not being selected because of form, we've got to have other players ready to go and we've seen that with our 33-man squad who have performed really well throughout the summer Tests and for some of them, against Romania and Tonga."
As many supporters had feared when the draw was made back in 2020, Scotland's tournament ultimately ended as a result of their inability to cope with defending champions South Africa and Ireland, who have been the world's top-ranked side for the past year.
Nonetheless, Townsend feels his fifth-ranked team – who have competed well against France on three occasions this year – could have done better in both matches against the two heavyweights in their section.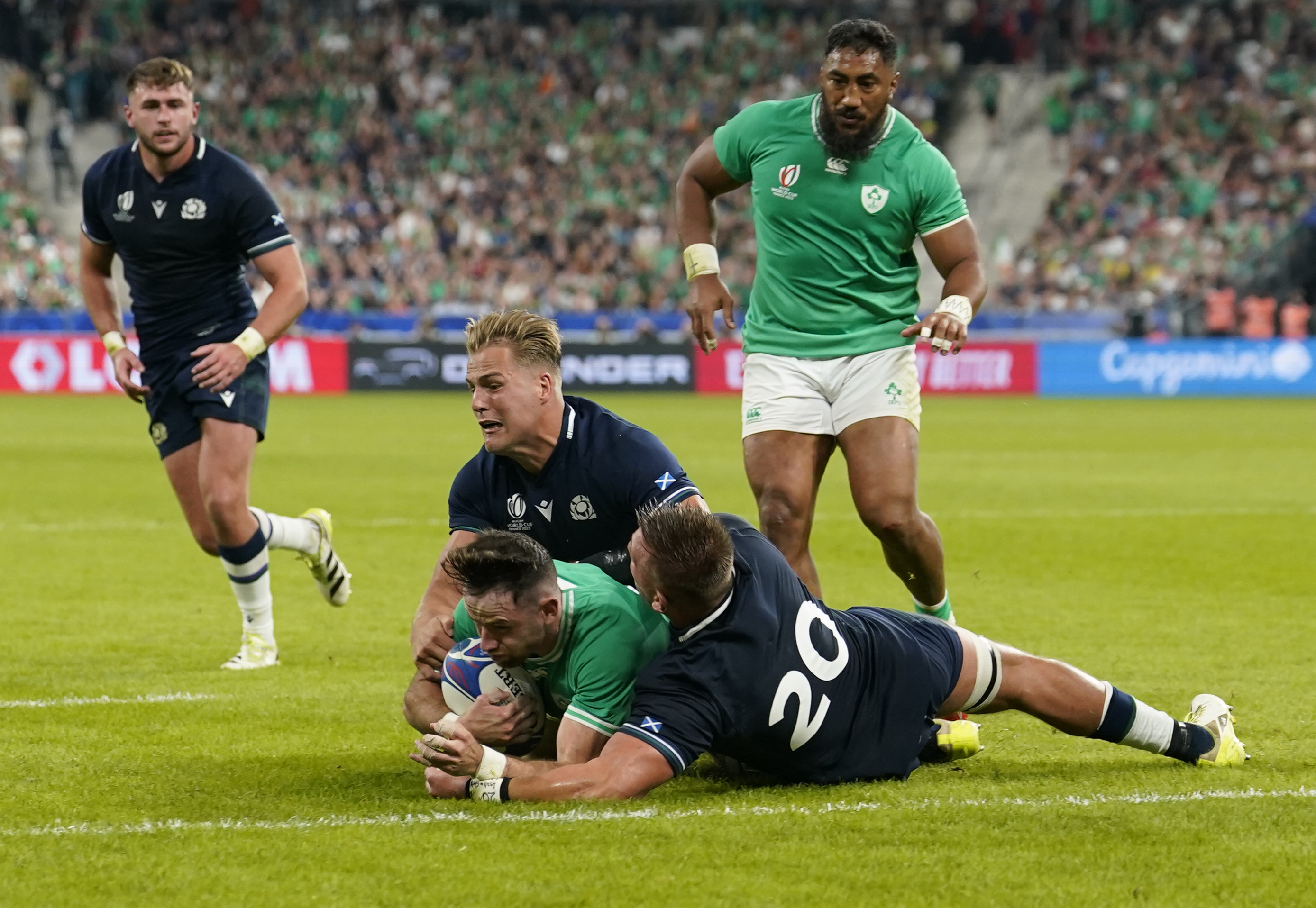 "Have we reached the standards we have set for ourselves? No, we haven't," he said. "We played the number one and two teams in the world, and we do understand that that was always going to be difficult.
"We've lost to three teams over the last 14 games and those are the three teams ranked in the top three in the world. We would obviously have wanted to do better, not just making it closer but winning the games.
"We didn't do that, so we look at ourselves and what we could have done differently. Could we have mixed up our game more? Could we and should we have finished off when we had those possessions? How could we have defended Ireland's attacks better?
"We've lost to the top three teams in the world this year and they're our only defeats. We know we have to do better and Ireland's margin of victory was much bigger than France managed against us in the two games we lost against them.
"We know that, and it's disappointing, and that's the reality we have to work towards improving."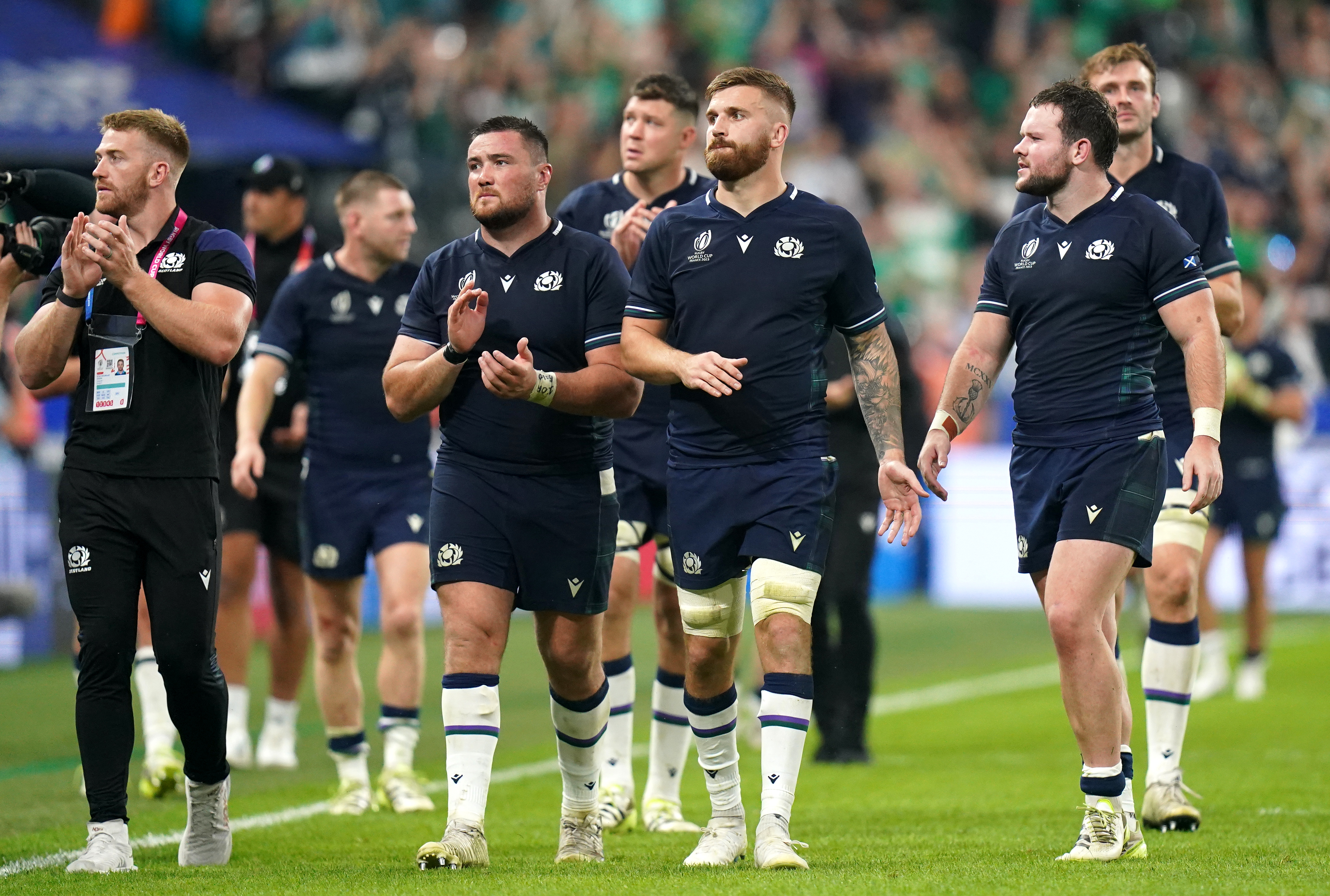 Scotland have been the biggest victim so far of a draw that put the top five teams in the current world rankings in the same half of the tournament.
Another two of Ireland, France, South Africa and New Zealand will bite the dust in the quarter-finals next weekend.
"The last draw was based on the rankings after the previous World Cup so I'm pretty sure that's not going to happen next time," said Townsend.
"That was something we knew going into the World Cup, that we were going to play two top teams.
"Now the top four teams in the world are playing against each other in the quarter-finals and it probably isn't great from a World Cup point of view that two of those teams are not going to be in the semi-finals.
"For me, they have been the four best teams by a long way in this tournament."